This project started with a trailer that needed to be put out to pasture.
I had been looking at pictures of gypsy caravans on the 'net and the idea was born.
We made the coop frame out of odds and ends of lumber, the windows were salvaged.
I sent Michelle to the paint store alone. What was I thinking!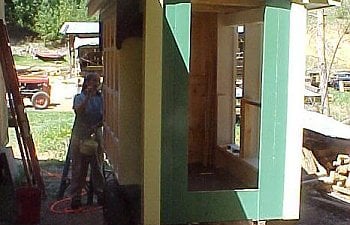 We use T posts to make a large portable yard and move the coop around the pastures.
They are turned in to the garden now and plugged into the barn for the winter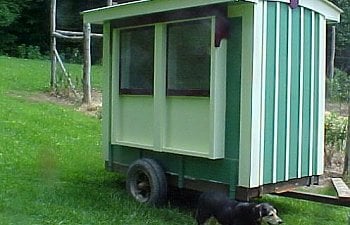 ​
There are 8 nest boxes accessable from outside the coop behind these doors.
There is also storage areas above and below the nest boxes.
the roosts are across the width at the tongue end.
I used roll roofing to cover the top.
Michelle painted a morning glory detail on an end panel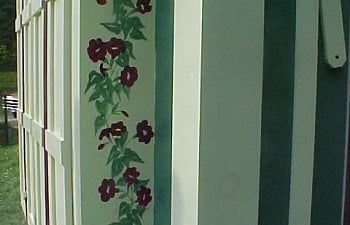 We set the ramp in the open people door in the summer.
In cooler weather we close the big door and use the sliding hatch door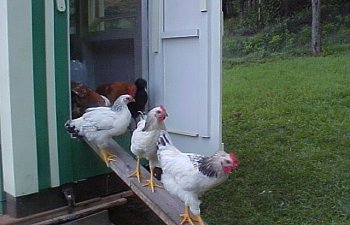 (If the choice were strictly mine the hatch door would be over the trailer tongue)​