Welcome to "Churkey Acres"​
My wife Stacey and I live on 10 acres in Washington, PA with our 4 daughters, Austin, Sarah, Rebecca and Jackie. This is our BYC story:
In April of 2007, our youngest daughter, Jackie, brought home a baby chick from a school hatching project. After successfully begging to keep her chick, I scratched my head and wondered how to go about the care of it. After a fair amount of internet research, I put pen to paper to design a very simple coop. I mean, what the heck does a former New York City native know about caring for chickens let alone building a coop? To say that Stacey, who grew up on a farm and had chickens when she was younger, was skeptical of my plans is putting it lightly.
After my first temporary coop (made with a wooden bedframe and chicken wire) was met with much laughter (especially from Stacey's dad who coined the term "Hoopie Coop"), I think my new family was pretty much expecting something bizarre and useless.
With $250 in supplies and a boatload of determination, I started building in October 2007 and had the main framework done in the nick of time for winter although we kept the coop in the garage to protect our lone chicken from the cold. By March 2008, after our last significant snowfall, I finished the shingled roof and the coop was ready to be unveiled. Much to the surprise of Stacey and her family, I didn't do too shabby a job. Although a little on the small side, it would provide a good jumping off point in our world of chickens. It consists of a lower "run" area and an upper loft for nests and a roosting bar. I christened it "The Churkey Loft" in honor of our first chicken.
We free range our birds and I keep constant vigilance on the predators with a Moultrie game cam and my new trusty .22 (my first gun). We now have 7 hens including our original broody alpha hen "Churkey" who has recently hatched our 3 Easter Eggers (8/2008)...check picture below!. I have recently completed an update our brooder coop (The Hoopie Coop) which has been significantly upgraded for Churkey and her babies. Now that the chicks are grown, It is mainly used by the chickens as a place to get away from the rest of the flock or avoid the rain. Churkey hatched 5 more peeps (4/2009) and we kept the 2 Buff Orps (Jody's line). That officially brings us us to 10 birds. Here are some pictures of our "home".​
The Finished Coop:
Our new Brooder Coop (The Hoopie Coop):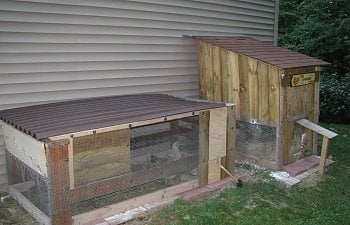 My Wife Stacey and our eldest daughter Austin: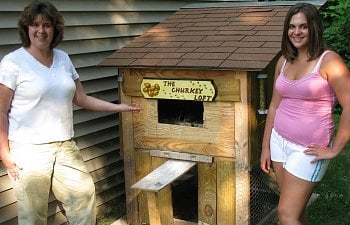 My "Peteys": (L. to R.) Stacey, Sarah, Jackie, Rebecca and Austin:


http://www.facebook.com/photo.php?pid=373115&id=1051967365
My daughters and I aboard the Disney Wonder:
http://www.facebook.com/photo.php?pid=400723&id=1051967365


Our Flock:


Churkey, our first chicken, a Delaware mix brought home from school by my youngest daughter, Jackie, plus 2 Barred Rock hens (Salt and Pepa) and 2 RIR hens (Cinnamon and Ginja):


Our "not too pleased to be disturbed" broody Delaware Mix "Churkey" sitting on 4 EE eggs from bugladyleah:
The clutch (provided by bugladyleah):
Broody Churkey sitting on her newly hatched Peeps!
Our three newly hatched EE Peeps! (8/2008 - I love when they pose so nice!)
An updated photo of Churkey and her peeps: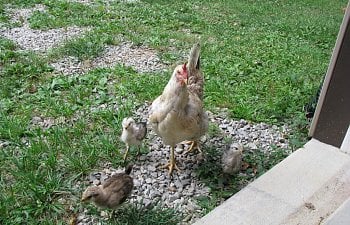 Another updated photo of churkey and her chicks at 9 weeks!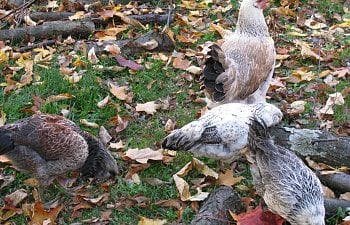 Churkey's 4/2009 hatch: The two Buff Orps that we have kept: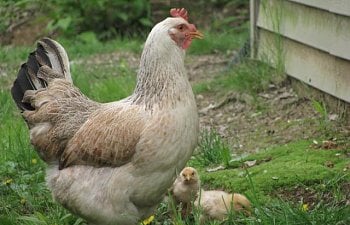 Buff Orps turned out to be roosters.
Churkey's July 2009 hatch: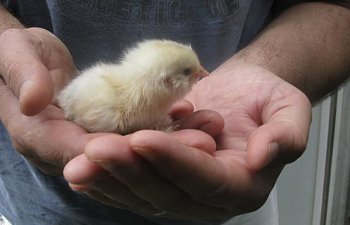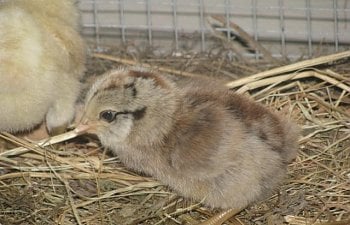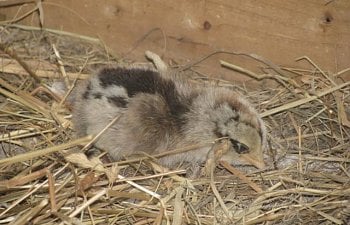 Our Cat (Luna) and chickens at play: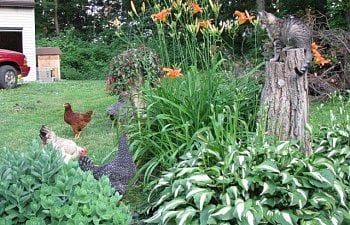 Luna's new kittens: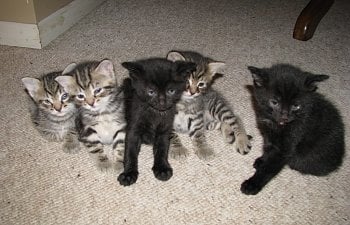 We kept two. First, Piwackit: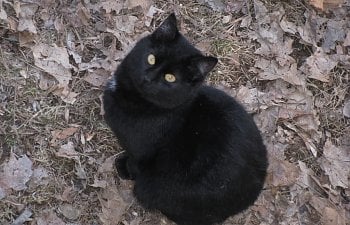 Then, Piwizard: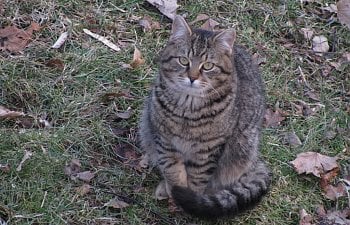 They are basically inseparable (neutered males):
The View from the Moultrie Game Cam:
First, A raccoon comes to visit...
Then, a family of wild turkeys...
Then,....A GHOST!!!!!!!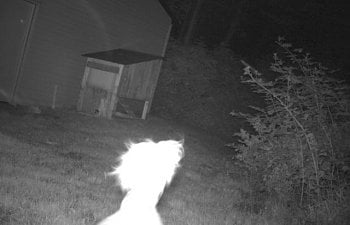 Did I forget to mention, we are also a deer sanctuary...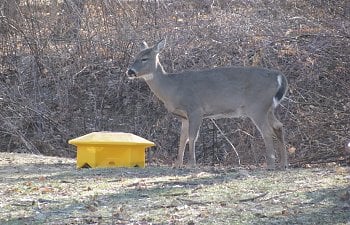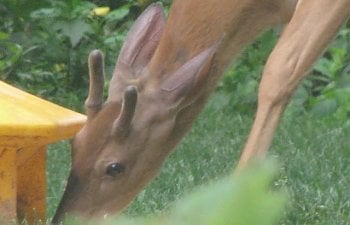 "With free-ranging comes great responsibility"
Bush-hogging the lower 5 acres: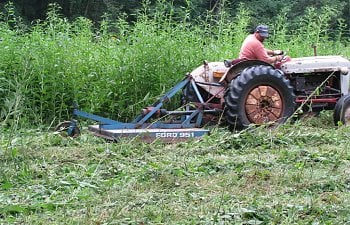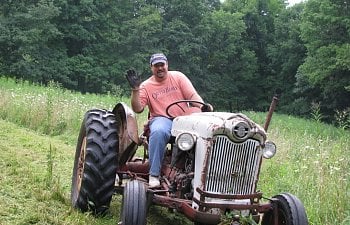 Me and my coop creation: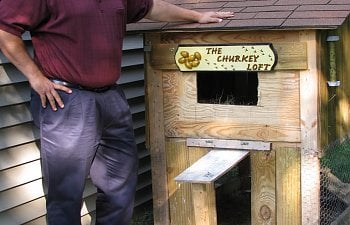 Hope you enjoyed! We sure are having fun with chickens!
Bluey (Rich)