Our Beautiful Buff Orpington's​
On April 6, 2011, we began our journey into raising our very own backyard chickens. We got our birds from a local feed store. My two children Tara (9 years) and Madeline (6 years) each got to pick out and name 2, day old baby Buff Orpington's. Here's Tara with hers:
​
Since these girls are not for meat, but instead for eggs, they are going to be very loved. They are our new babies. We wanted to be able to identify who is who, so I decided to put a colored zip tie around the legs of 3 of the chicks. This has worked out wonderfully! Here are the babies still one day old with their zip tie bands. They are easily changed as the chicks grow:
​
From left to right, we have Jasmine, Lily, Daisy and Dixie

​
​
The sweetness of the chicks has just melted all of our hearts. They are curious, friendly, funny, and unbelievably cute! Here's daisy getting ready for a tea party .
​
It has been such fun. Now we have 2 outdoor cats, and they kept me on high alert whenever we were outside with the chicks. The cats are VERY interested in the peeps. I think they want to sink their teeth into some chicken nuggets!
​
By Easter, and just 18 days old, they were growing out of their peep fuzz but not on their heads. It gave them that silly dinosaur look. Their personalities were developing as was their bond to my children an me.
​
When we take them outside, they are so curious and love to explore and at the same time keeping close to their human family. If anyone sits on the ground, the chicks will run over and start climbing on us. They love being held, hugged and pet. They will eat out of our hands and come when we call them. Their bond with my children is strong. They trust and love my children and my children love them dearly back. Here's some chicken play pictures...
​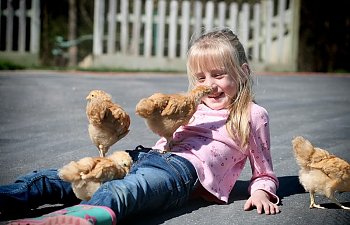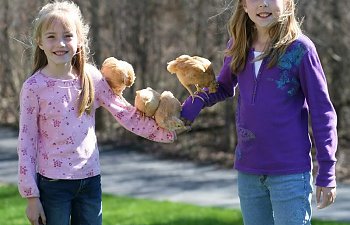 I keep telling everyone that our chickens are like little puppies. They give us so much love and are very engaged.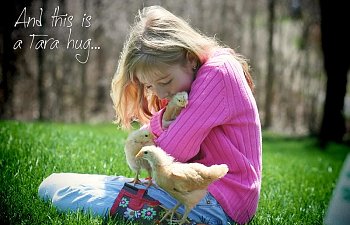 Our baby Buffs. We love and adore them so much. What precious pets.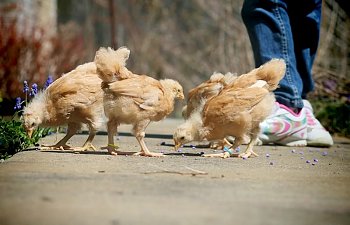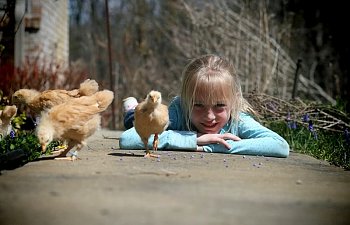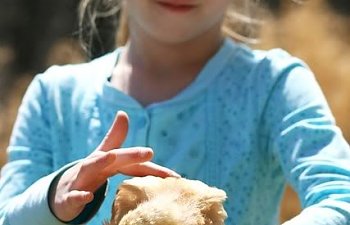 I always tell my girlies that these chicks are so lucky that they were picked by them. They are the most loved in the world.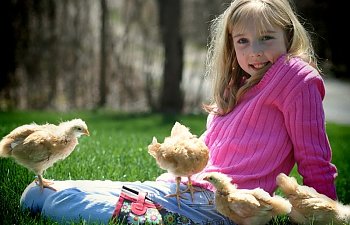 And they really are!!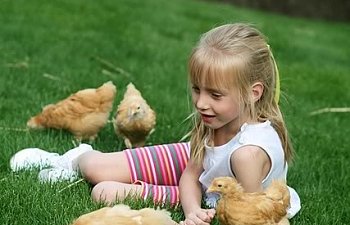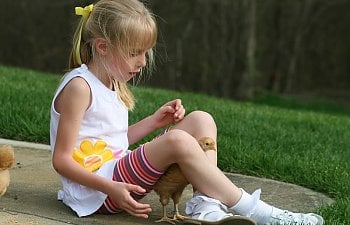 Fly like a birdie!!....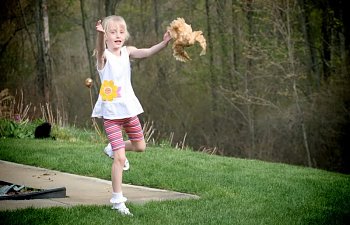 Mommy...I love my chickies!


They love you too baby. They love you too.
Now they are growing, pooping and getting more and more beautiful every day!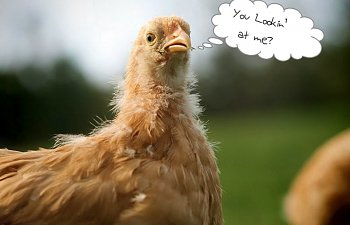 I just love their coloring. I think they are the prettiest chickens ever! But admittedly I am blinded by love.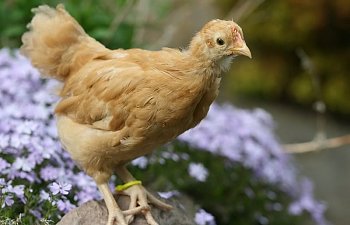 The girls are finally big enough that the cats leave them alone. It's a big relief for me.


And our Journey will continue...Thanks for stopping by and I hope you have a blessed Day!
Kelly
​