Behold, the Mighty Chicken Cube!
This is basically a 4x4x4 Chicken Coop on stilts. I'd be happy to share the basic design for anyone who wants it.
The window and trim were a spur of the moment addition, since I had an old vinyl window laying around that fit the opening.
I think I would make the run 6 feet tall next time and add an automatic door opener/closer.
I have 6 chickens in here now and 2 more on the way.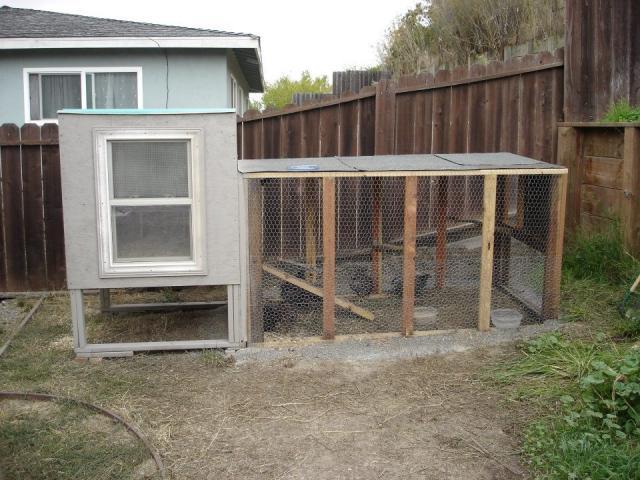 THE MIGHTY CHICKEN CUBE AND COMPLETED RUN WITH CHICKENS: SEPTEMBER 2011


MY CHICKENS IN THE NEW RUN: OCTOBER 2011


DAY ONE OF CHICKEN CUBE CONSTRUCTION: SEPTEMBER 2011


MY WIFE AND DAUGHTER POSING WITH THE CHICKEN CUBE UNDER CONSTRUCTION: SEPTEMBER 2011
NOTE TO BUILDERS: THESE THINGS ARE REALLY HEAVY. BUILD THEM CLOSER TO WHERE THEY GO AND NOT ON A DECK 2 FEET OFF THE GROUND!