Chicken Run 2011
A photo tour of our new chicken run, built during the summer of 2011.
This photo was takn during the great snow storm of January/February 2011. It shows the original coop built in 2010 and our little storage "barn" built in 2009.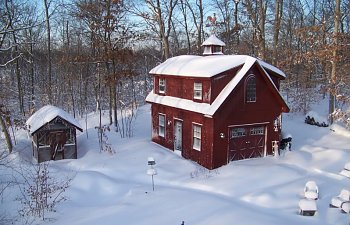 Photo taken on 11/11/11 showing new barn deck, chicken run and "chunnel" (chicken tunnel). I have to finish the railing on the steps and some landscaping before the snow hits. Paint will have to wait for spring. The coop has its winter covers on, clear lexan panels below and oiled canvas covers above.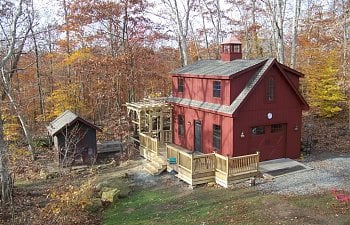 Ground level view.
Closer view of run entrance and "chunnel".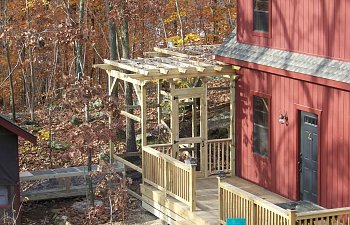 Front view of barn deck.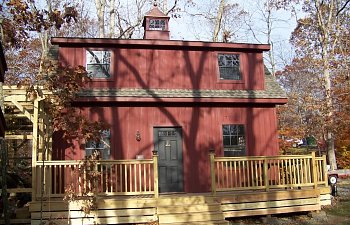 Buff Orphington "Aunt Bea" using the "Chunnel".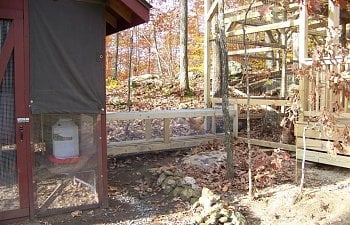 Entrance and railing details. Post lights are solar powered.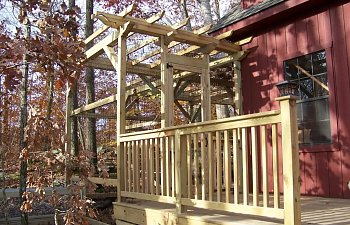 Run entrance door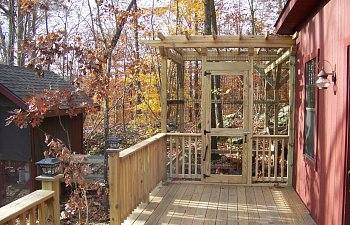 Interior of run. I had to chop six post sockets out of solid rock. Bust up a few large boulders and cut through massive tree roots. Talk about fun!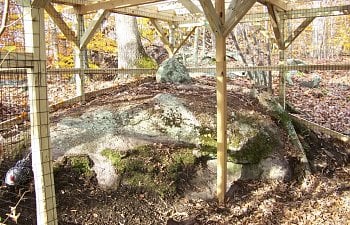 Entrance to "Chunnel" from inside the run. The run is "L" shaped.
There is a 16' x 16' main section and an 8' x 8' "foyer" entrance off the barn deck.
I can expand it further if we get more chickens (only after my body heals)
Creative framing was required to accommodate the topography.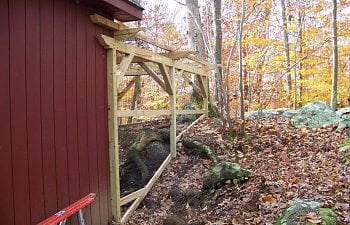 Chickens playing "king of the hill"!
Chickens exploring the run on the first day.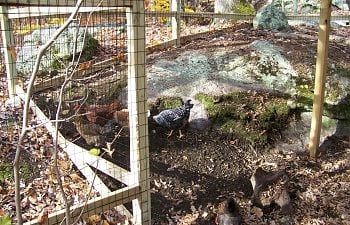 Rear of coop and "chunnel". Dragon is peeking through the deck side door. At dusk, if there are any stragglers, it's his job to herd them through the "chunnel" into the coop for the night.
Rough framing plan for deck and run.
That's all the chicken projects for 2011 - thanks for visiting!
​