After being attacked by a Rhea several years ago, birds were not on the top of my favorite animal list. I had a bug control problem in my yard and a co-worker suggested instead of an ant eater, perhaps I should try chickens. Well, I have so many ants the chickens have lost interest in them..........The funny thing is I became quite fond of our original 3 RIR's and 3 EE's. So, I bought a "bator" and I've got babies everywhere! We've got Buff Orps, RR's, Silver Laced W's, EE's, Comets, Stars and one Delaware. We have five peafowl, Blue Shoulders and Whites and we've recently purchased Royal Palm, Rio, Bronze, Narra and Eastern poults.
I've always been a horse chick so this has been a pleasant change. My hubby really loves me because we have 6 horses, 30 chickens, 5 peafowl, 10 turkeys, 2 dogs, 4 cats and four goats(wood, Nigerian Dwars and a Nubian. People call our place the "funny farm" because none of the animals really act like you'd think. Our momma cat sleeps at night with the wood goat in his igloo, the kittens sleep with the bulldog, the goat and bulldog headbutt each other playing and the chickens think chasing the cats and napping with the dog is normal too. Did I mention the cats and goats go hiking with us on our property? They come quicker than the dogs on command!
I think I've lost my mind. I should have gotten the ant eater!!!! My hubby is back from Afghanistan!!!!!. Please keep our great soldiers in your thoughts and prayers. Smile, L





Blondie, one of our EE's, showing my school spirit! GO COCKS!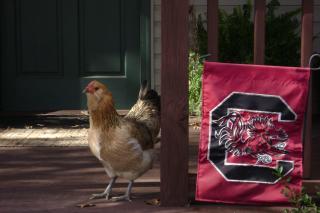 Some of our horses!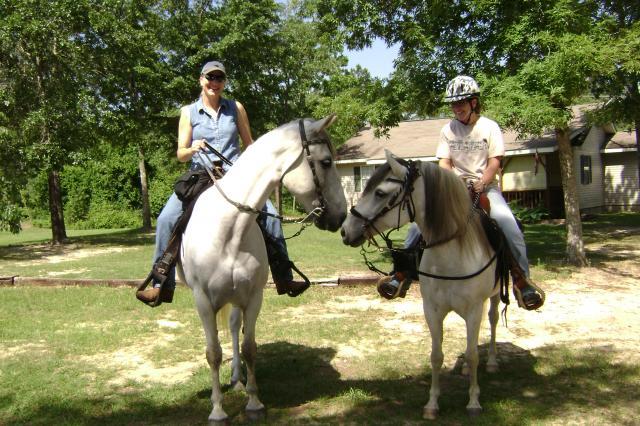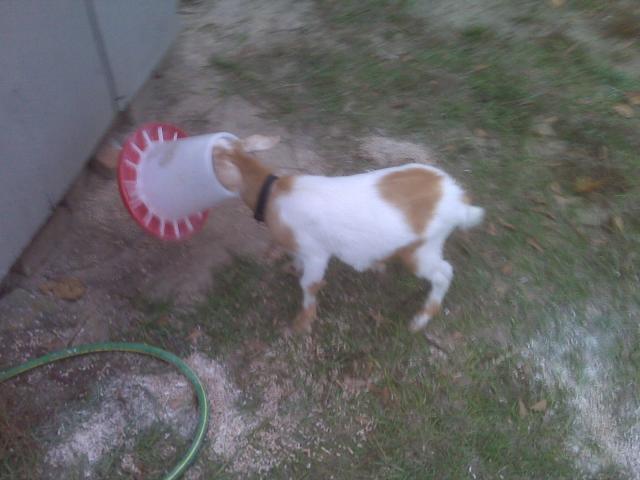 My neighbor and I on "Me and Mini-Me", well Cotton and Artex...... Capone caught in the chicken feeder, he's such a "kid".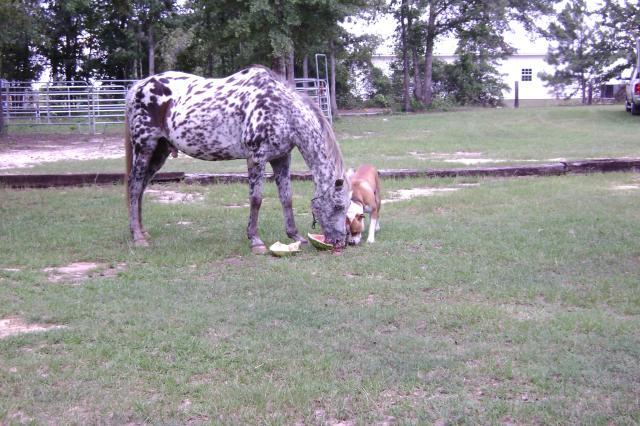 Our 27 year old sharing watermelon with our 90lb American Bulldog.