We purchased 12 Chantecler and 12 Barred Rock from Performance Poultry in Prince Edward County, Ontario. www.performancepoultry.com
Their selection and service were excellent. We highly recommend them! Plus, if you live in south-eastern Ontario it is a beautiful drive if you want to pick the chicks up.
​
Two small children's pools made great brooders! Our heated workshop was home to the chicks for 6 weeks (this gave us enough time to build a proper coop). The chicks grew fast and by the end of that time they were running out of space.
​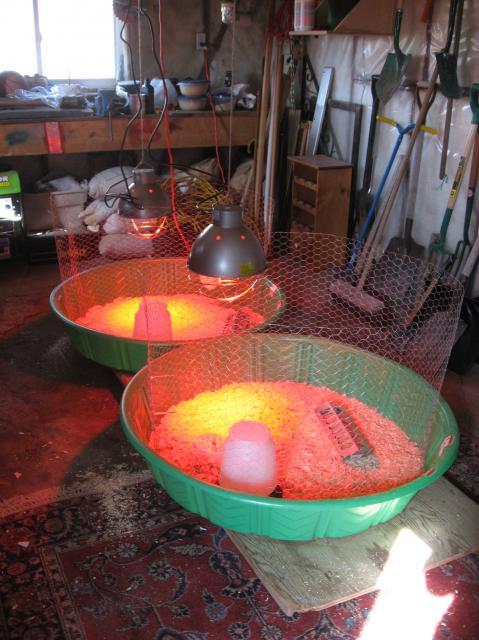 Chantecler Chick Barred Rock Chick
We lost 2 of the Barred Rock chicks within a week from natural causes. The remaining birds did exceptionally well.


​