Winter 2011


This is the first winter for my flock. We hardly have any snow, only an inch or two and if their behavior to the little bit we have is any inclination as to their liking I can safely guess that it will be a long winter for my feathered friends.
I literally had to coax & bribe them to come out of the pen. Once they were out they searched for any spot that wasn't covered in white. The fire pit was the hangout. My little Bantam Hen...Sparrow, figured why walk in the stuff when she can fly. She flew from the pen door to wood pile and once she was done climbing & pecking around there she flew back to the pen.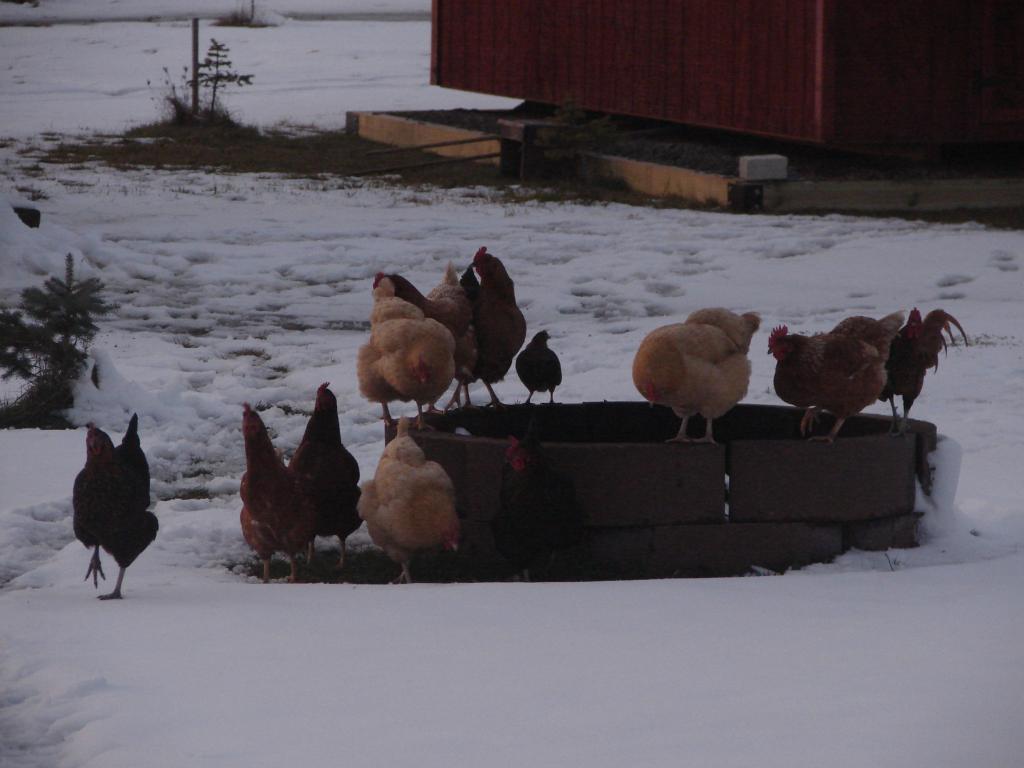 Jan.2012
We have been having some very mild weather this winter....One of the warmest in years. I'm loving it and my flock certainly isn't complaining at all. I have to be realistic though, it's winter and it's Michigan!!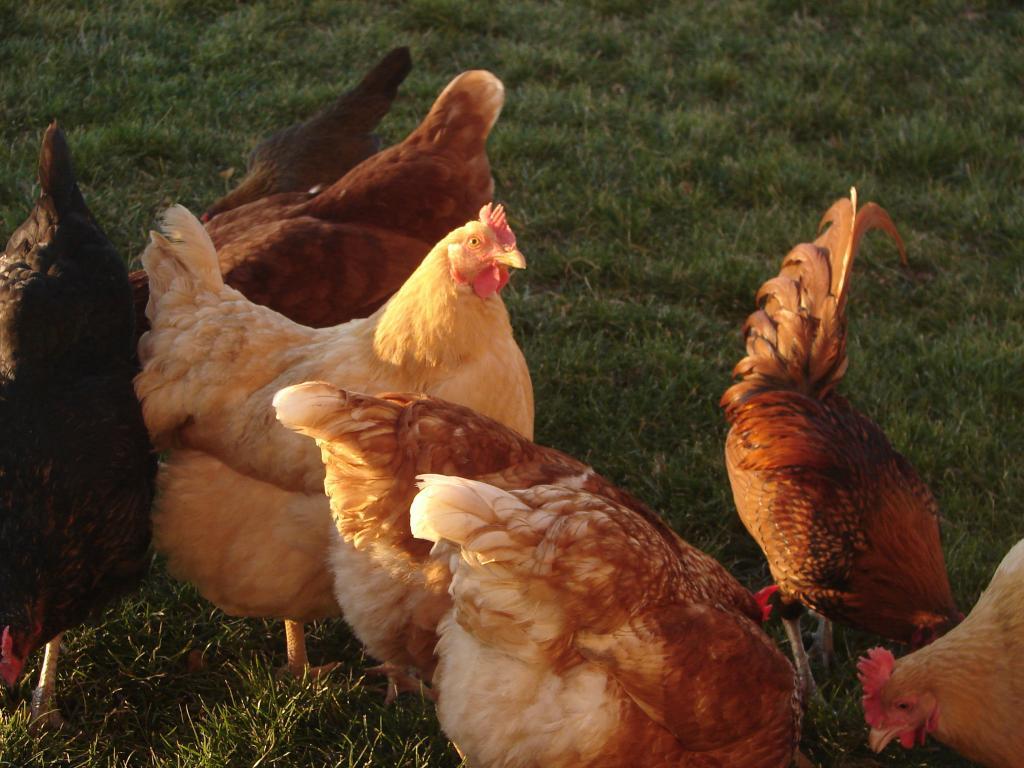 No way do these girls like the snow!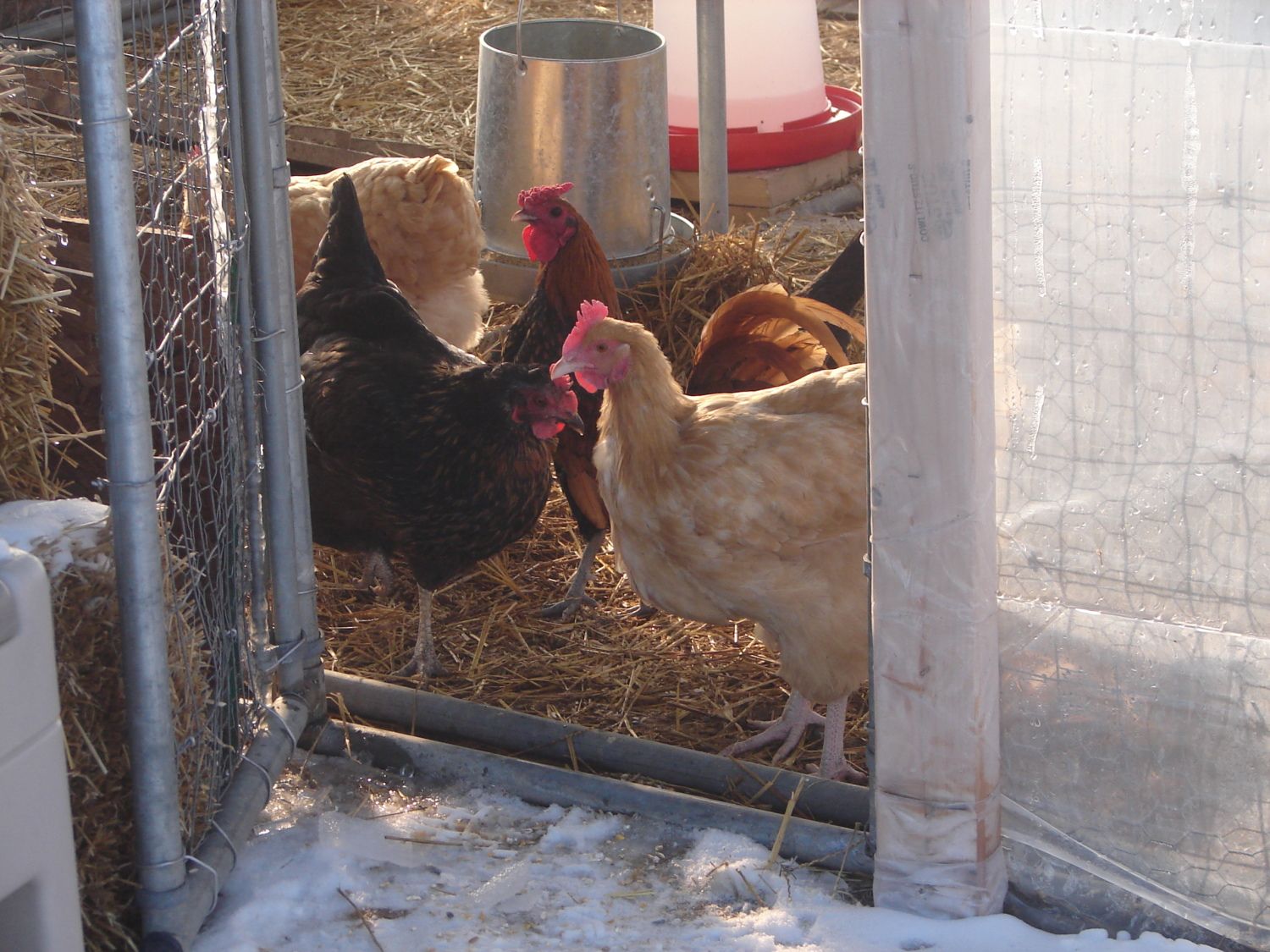 The End of January
It's in the 50's. What a weird winter it has been. Cold & snow predicted for tomorrow so I let the crew out extra early to free
range for I know that if it snows like predicted.....They will not come out of the run!!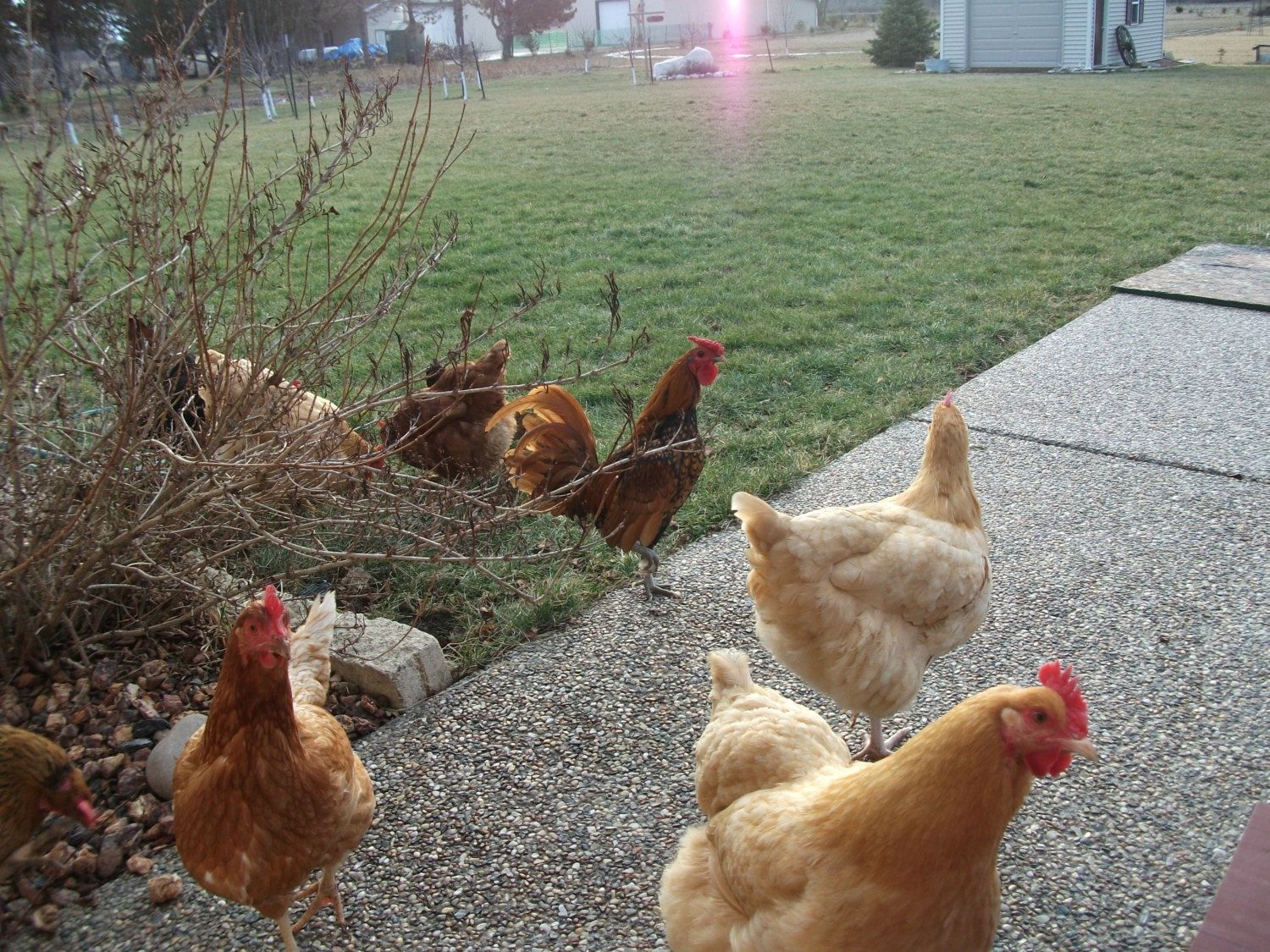 February 2012
Today we trimmed the chickens nails for the first time. Never knew we had to do such a thing for I never recalled my grandfather it. It was easier than than I thought...thanks to my friends on the Michigan Thread who where ever so helpful in giving advice & tips.
This is one of my Orps....the first of the 12 we had to do. We slipped a cut off blue jean pant leg over her to help keep her still. I did the holding and talking to & my DH did the filing.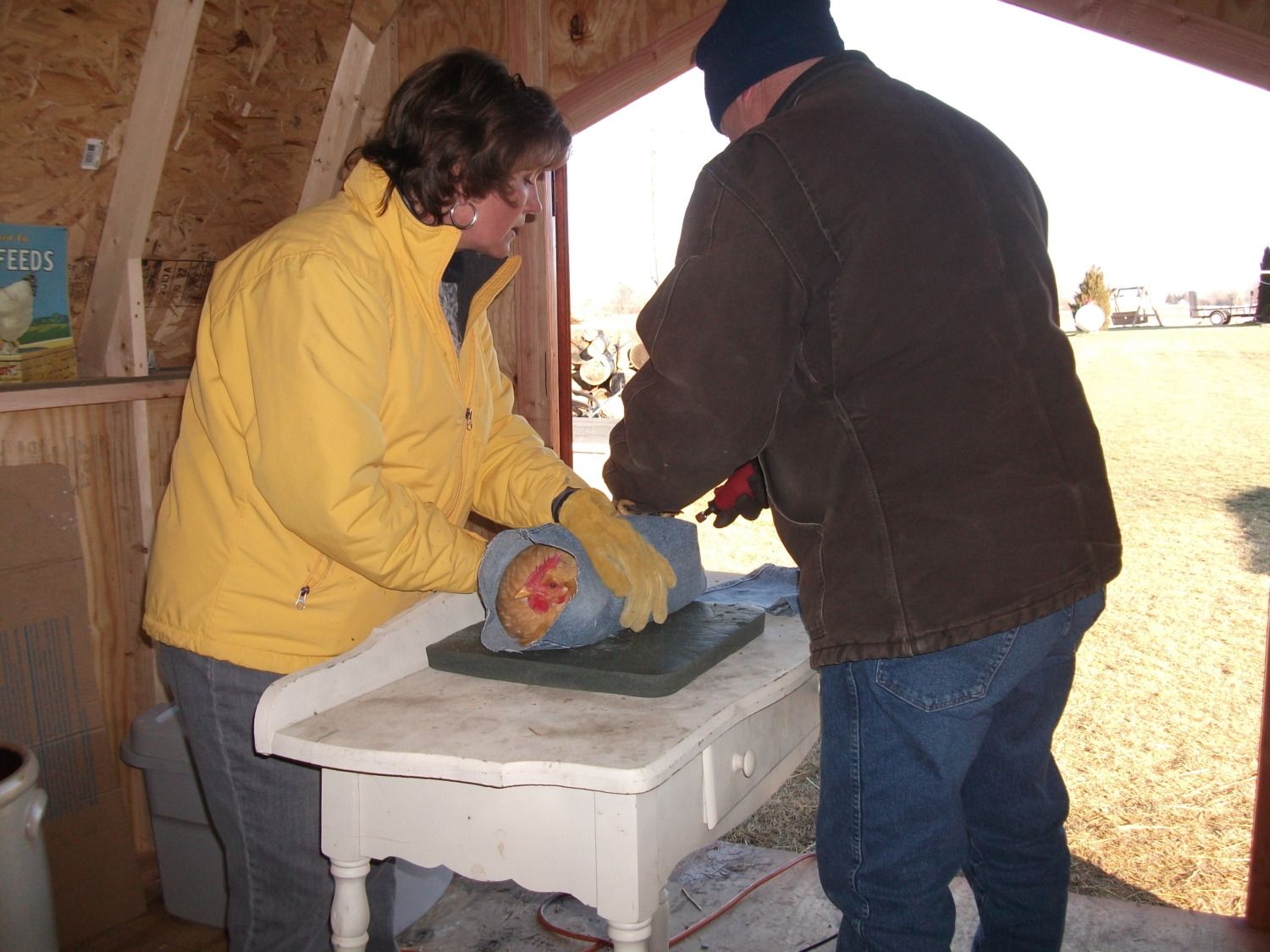 Dusty our Sebright Bantam Roo was the hardest to catch, the last one done but the easiest to do. For how testy he can be at times he laid there and didn't budge.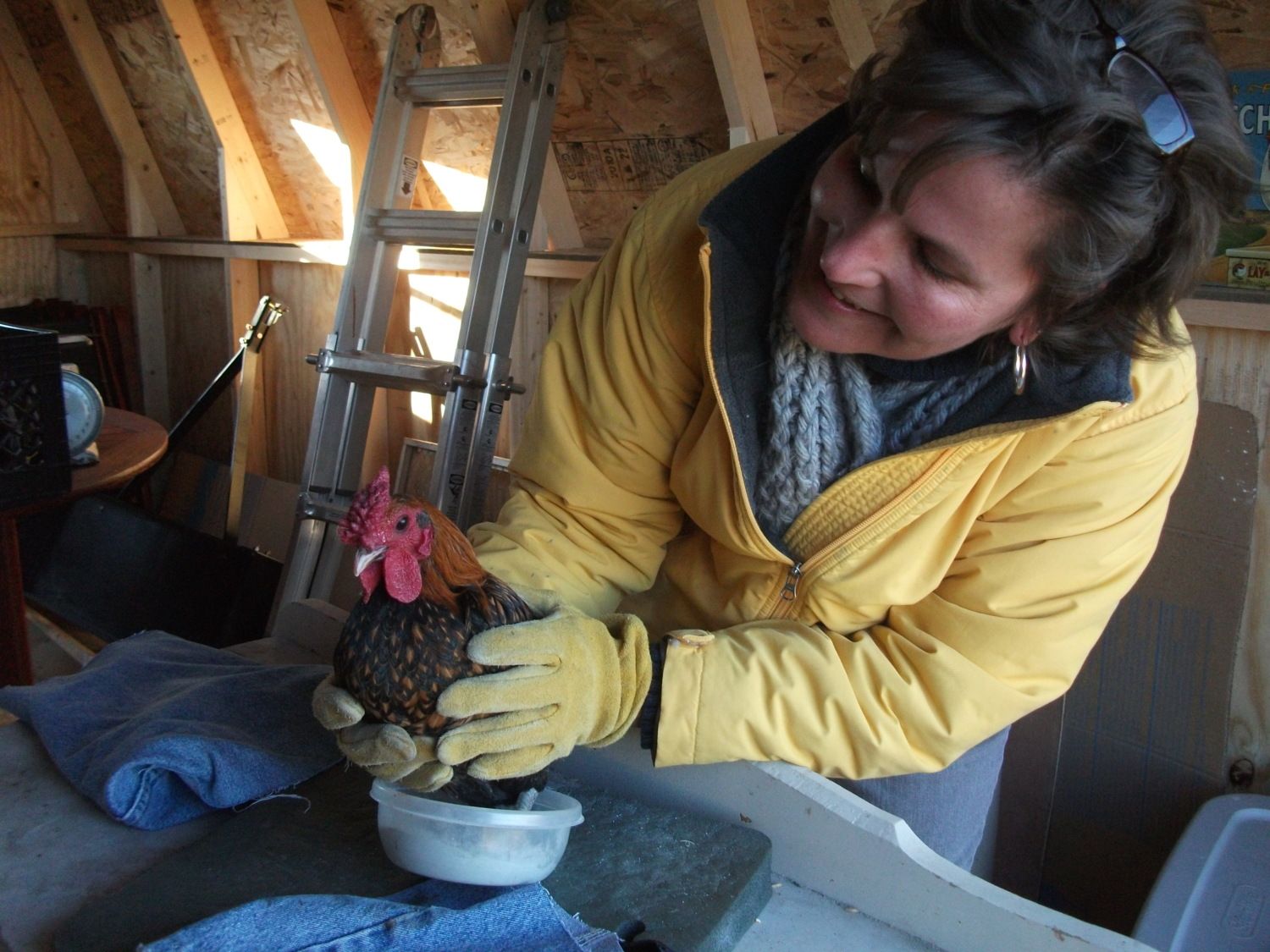 A Big Welcome To Our Spring Additions
We recently added some new chicks to our existing flock. 3 EE's and 1 Little OEG friend for Sparrow , our other bantam. Now I have a total of 16. Any more and I'll need another coop!
Lil Blu
Ms. Shelby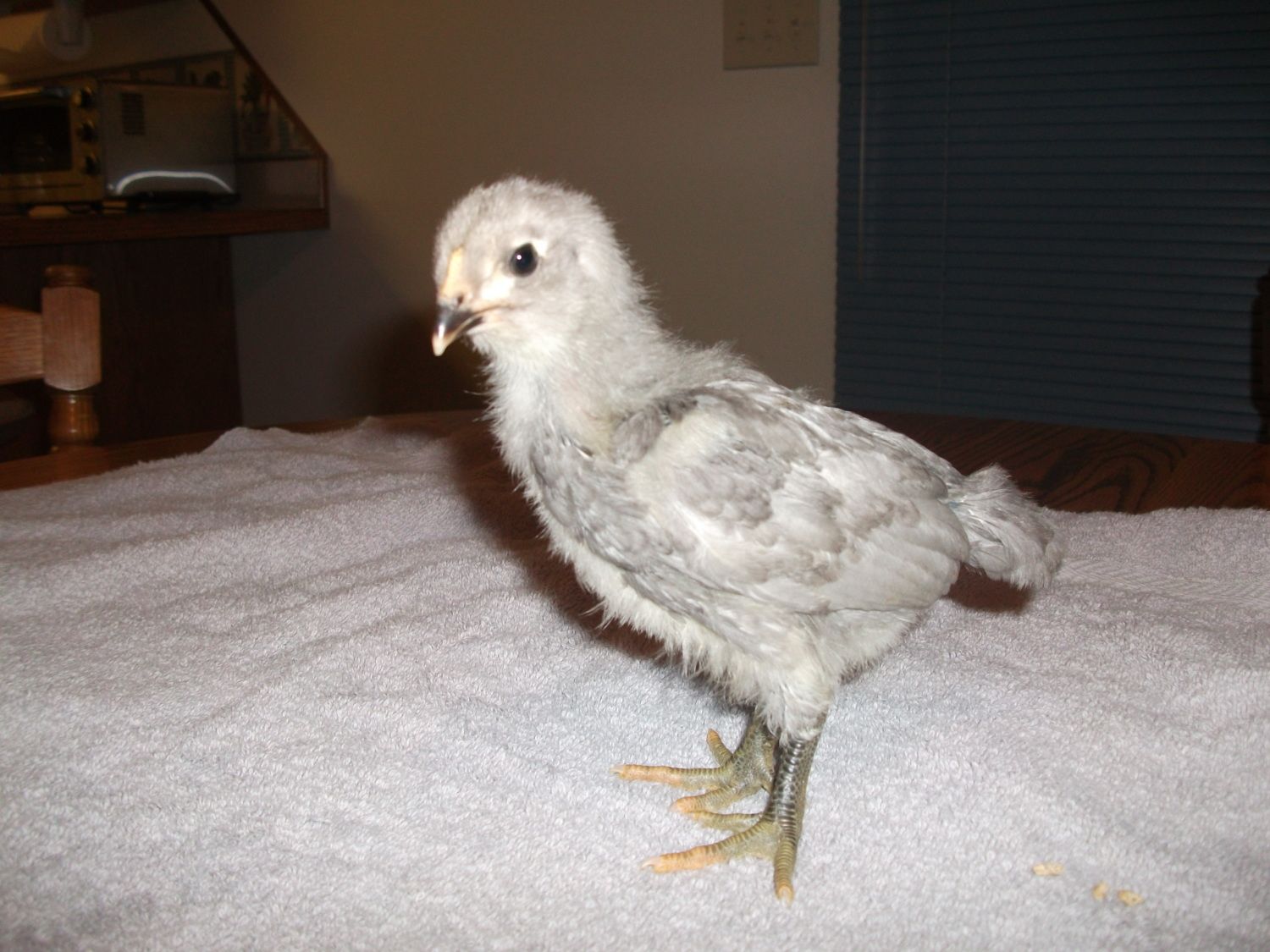 Petey Squirt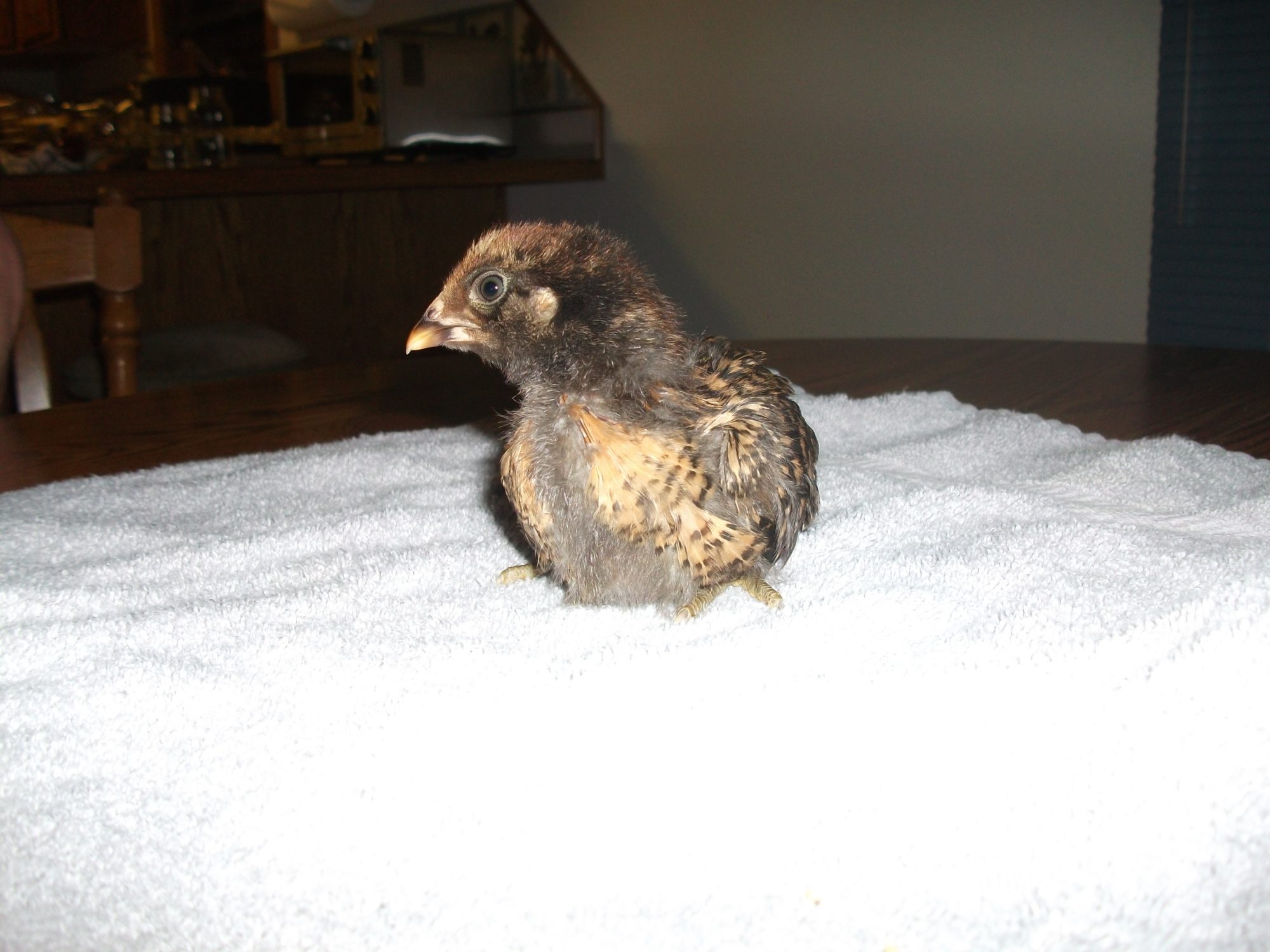 Growing Like Bad Weeds
The chicks are growing fast and establishing who is boss. I think Petey is the top gun although Lil Blu is quite testy at times. Ms. Shelby and Squirt are as sweet as can be. I've been giving them small treats the past few days and they really enjoy it......peas seem to be their favorite. They are now going on 4 & 5 weeks of age and are pretty much feathered out.
We are in the process of building a tractor for them. One that can be used as permanent coop if necessary.
The New Traction For The Additions
Tractor is completed except for a few finishing touches....one being the sign.
The chicks love being out in the sun and pecking around at the green grass.
Their first experience of free- ranging. Oh all the scrumptious little morsels they were finding.
Ms. Shelby, Petey, Lil Blu & Squirt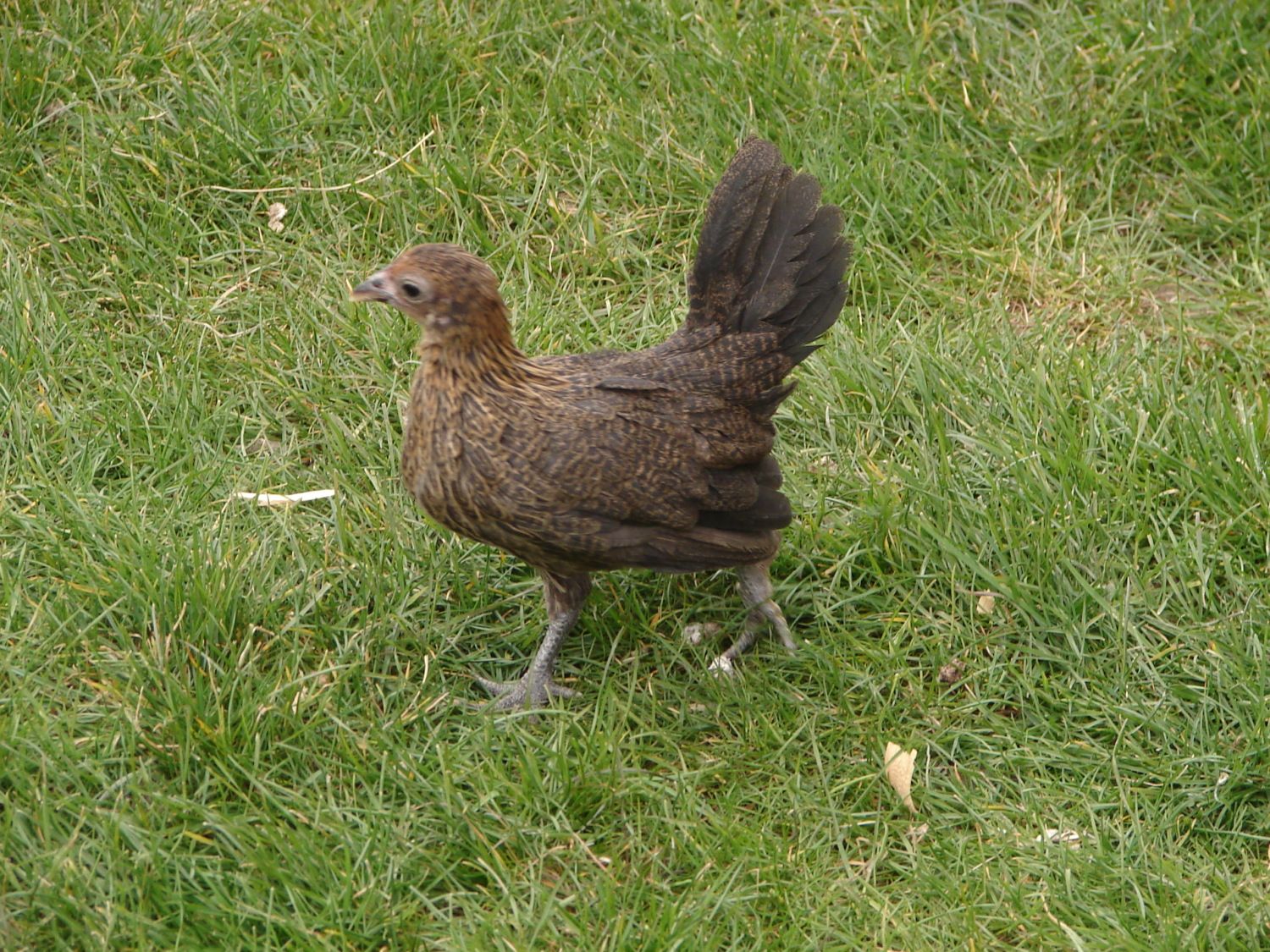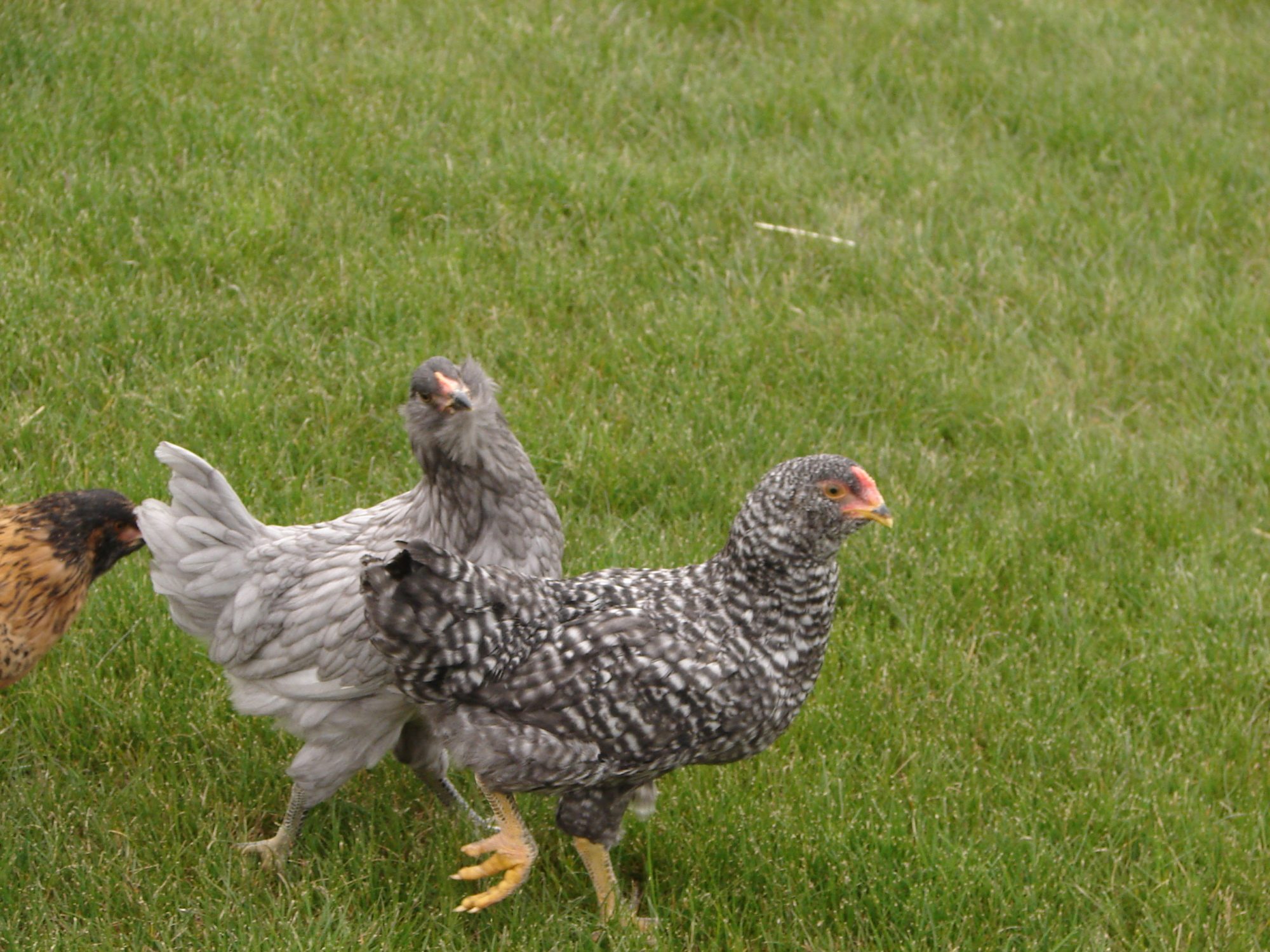 My Suspicions were right!
For the past several weeks I have been questioning the gender of my Barred EE named Ms. Shelby . Well the past two morning has confirmed my suspicions. I have been greeted each morning with a awful noise that sounds like a broken fog horn! Yup Ms. Shelby is a he and now called Mr. Shelby! Two roosters now, oh won't the neighbors love me!
Mr. Shelby