The Coop
We decided the best spot for our coop would be in the shadiest spot possible so we had some brush trimming to do first..and Thanks to our tree trimming expert tenant It didnt take long to carve out a "cave" under this huge Brazillian Pepper tree.
​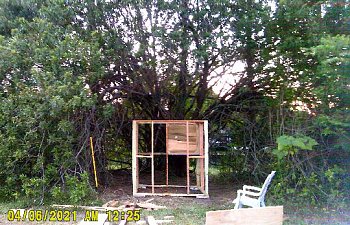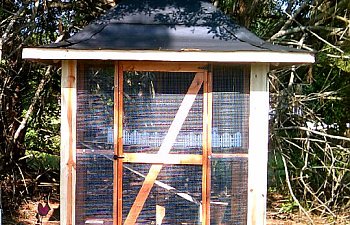 Pretty Good for 3 days work. The back of the roof has shingles done and will finish staining today.




Squishy can see the coop from her bedroom window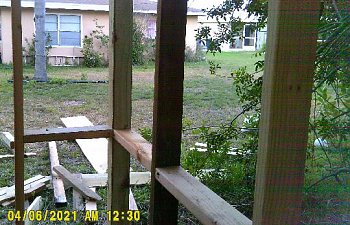 Platform for Nest Boxes planning a support post under front corner and when we get the trim work done on the
outside you wont see any gaps.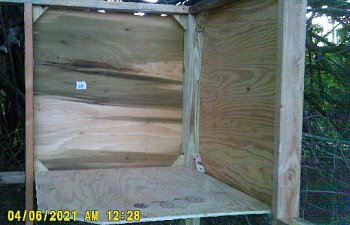 Rosie helps clean up


Gets another one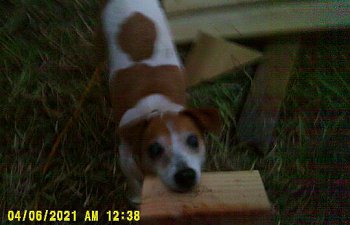 Where do you want this?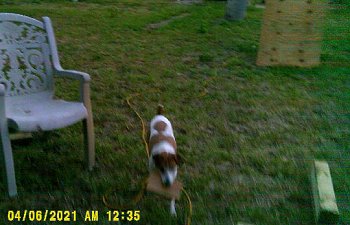 Thankyou Rosie!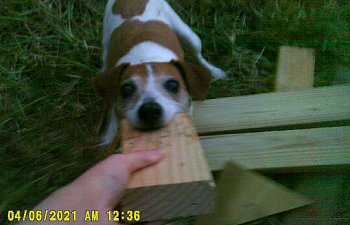 Today we will stain the wood and run for more materials for the roof.