Our Coop
I'm Building a 8' by 8' coop with 8' by 16' run
The coop has 12 nests, a automatic poop door which I'm making myself, the roof has a 2' by 8' skylite and can pop open to add cool air and fully wired with timed and switched lights.
The run is 8' roofed and 8' open all inclosed with hard wire.
Updated 6/14/10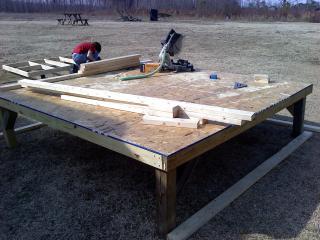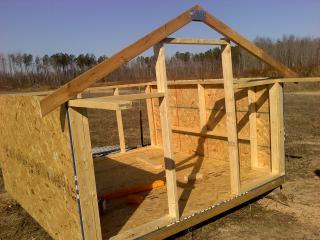 Front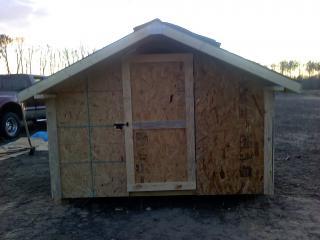 Skylight on roof, it also opens to let air in/out
Inside:
12 14"x16" nest boxes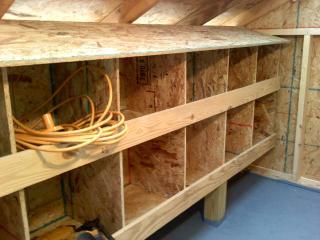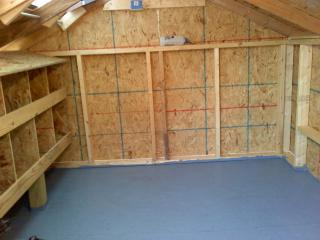 Nest Box Doors
Coop and Run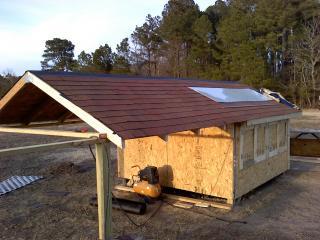 Poop Door Installed 1/4" PVC panel on alum slide. (door will be auto open/closed)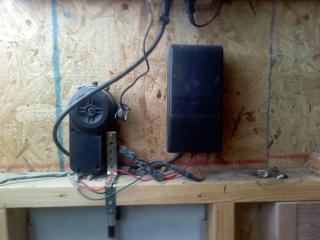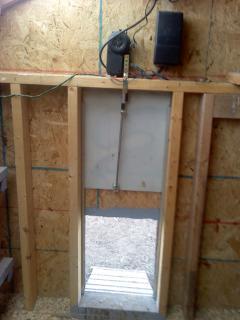 the door is now electric powered. 12v yard light timer.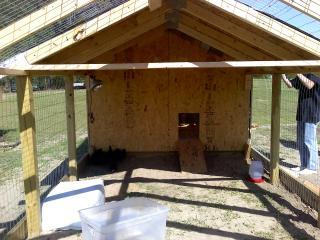 the coop and run are done now just needs painting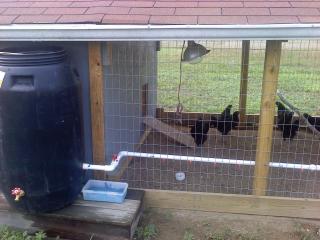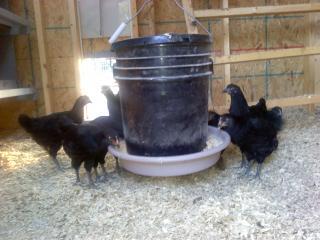 Watering system uses a rain barrel and nipples, the feeder is a 5 gal bucket with a flower pot pan.
.
​