My little fuzz butts a couple days after we got them... they are SO cute!!!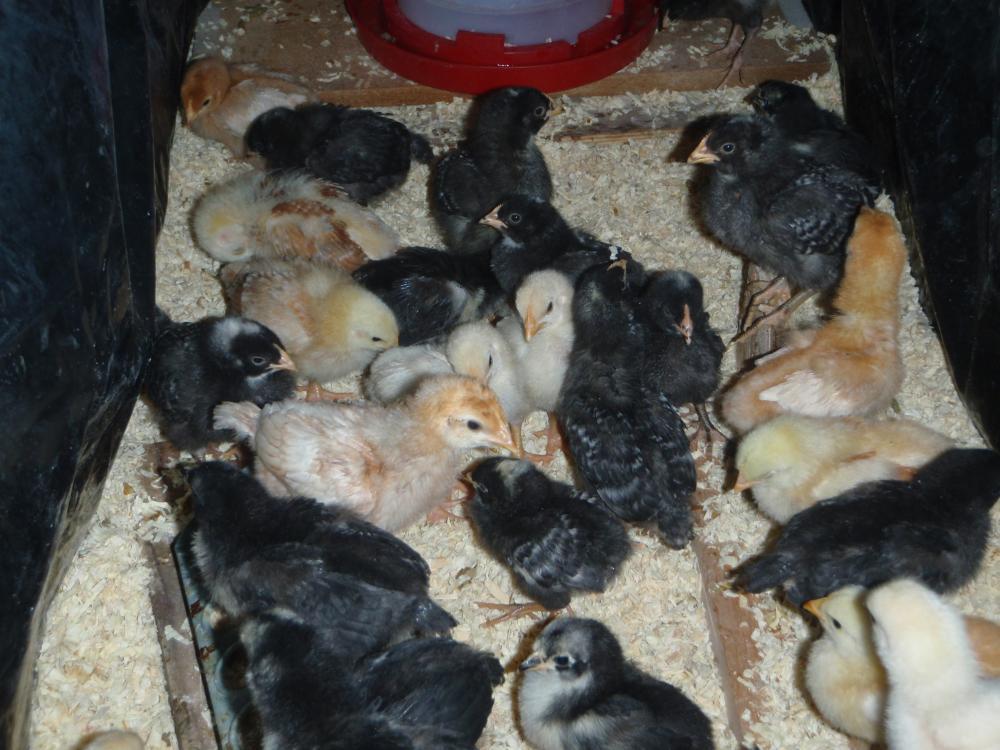 Not so little anymore! Field trip at 3.5 weeks old.
The beginnings of our coop- more pics to come!
The "finihed" product... still a little more work to do, but its livable for the chickes, so that's where they are!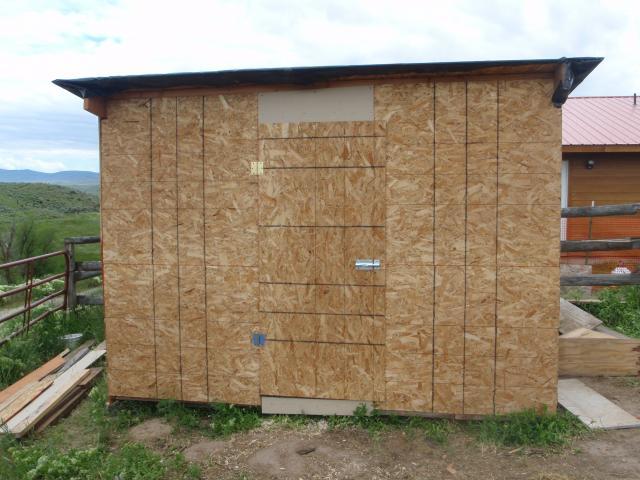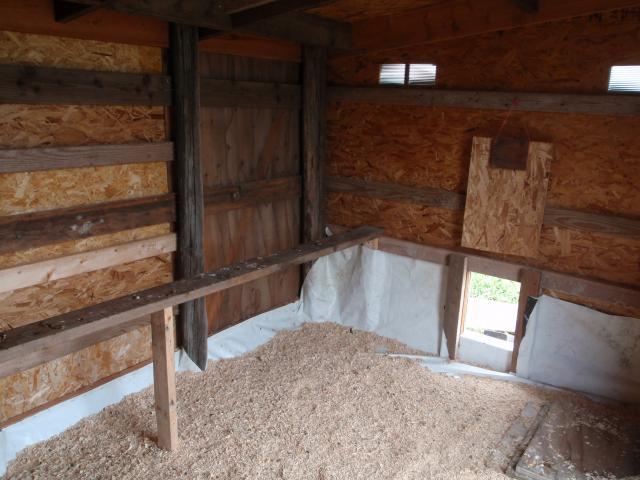 Chickies enjoying the sunshine!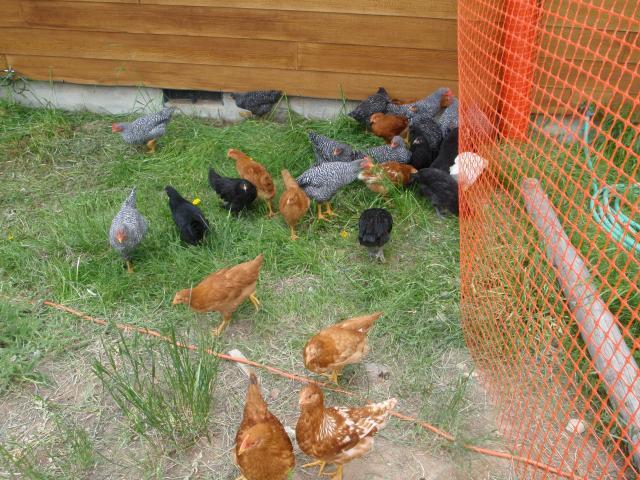 The Barred Rock rooster that I'm keeping. For right now his name is Cogburn... He's also been the first to try crowing!!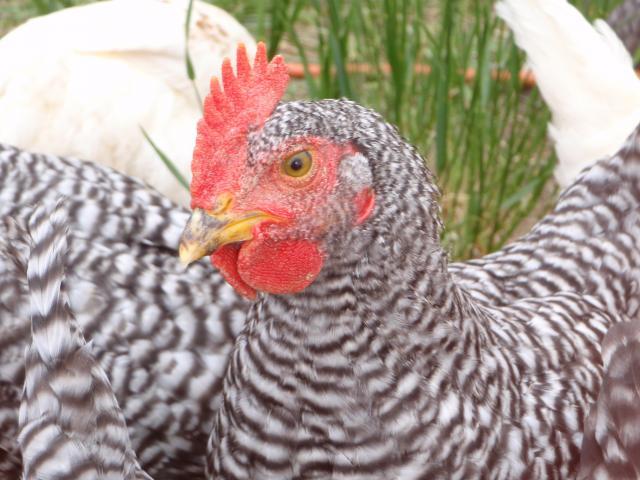 Hoping for treats!