MY CHICKENS!!!!!!!
Sadie was my first baby. I bought her (rhode island red) and an americana. The americana turned out to be a rooster so we had to give him away. Sadie was an only child. She was so adorable and since she was my first chicken, I spoiled her rotten. She got so much attention from me but then i got 3 more chicks so she would have friends. the chicks shared a cage with her (i was an inexperienced flock owner then) but had a little place with a heat lamp where they could go and Sadie couldnt. The three chicks were a barred rock;Rhonda, an americana; Flo, and a golden laced wyandotte; Viola. well one day Viola went into Sadies territory and well.....Sadie pecked it to death
. it was just an instinct so you cant blame Sadie. Anyways, we moved Flo and Rhonda into a different cage. Now all 3 are full grown and friends.
Then deciding my flock was quite pitiful, we got 2 more. Sunny and Bianca. Sunny is a Buff Orpington and Bianca is a light brahma. They are both about 6 weeks right now. Then in another coop is 5 more little chicks. 2 white silkys Fiona and Ellie, a black silky Abby, an americana B.B. (stands for bearded baby[she has such a fat beard]) and Persephone, a partridge rock.
SADIE
Sadie is at the top of the pecking order. She doesnt really like to be held alot but she always comes running when she sees me. She likes peeled oranges. She stabs it with her beak and sucks the juice out. its so adorable. She also likes noodles.
Rhonda
Rhonda is right below sadie in the pecking order. She is so soft and doesnt mind being held. She is so cute and fluffy when she waddles around. She is the calmest of them all. If she finds a nice patch of sun she will just plop down right there. Her fav food is boca burgers (vegetarian burger patties).
Flo
She is definently not camera shy. haha. Flo is my fav (i feel so guilty about having favs) but she is. She is so cute and has fluffy beard and ear muffs. She is the sweetest thing. Flo will just melt in your arms if u hold her and especially likes being in the sun. She is at the bottom of the pecking order because she is so sweet and especially nice that she wont fight for the top. Flo likes to eat my dads beloved cactus. I cant blame her though. It looks juicy haha.
Flo strethcing her wings. ( i love her feather patterns).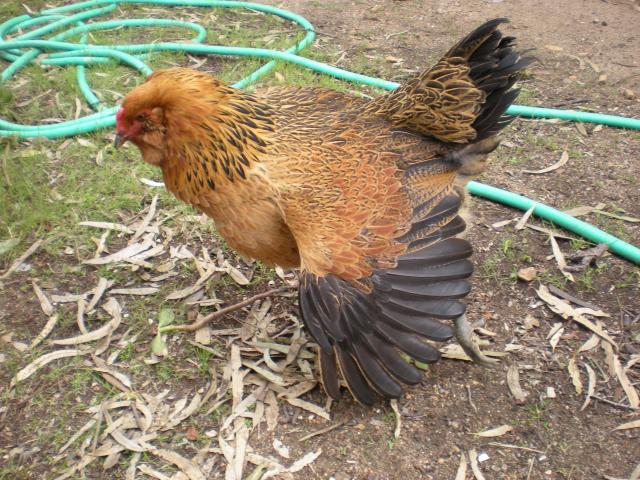 Flo is such a good poser.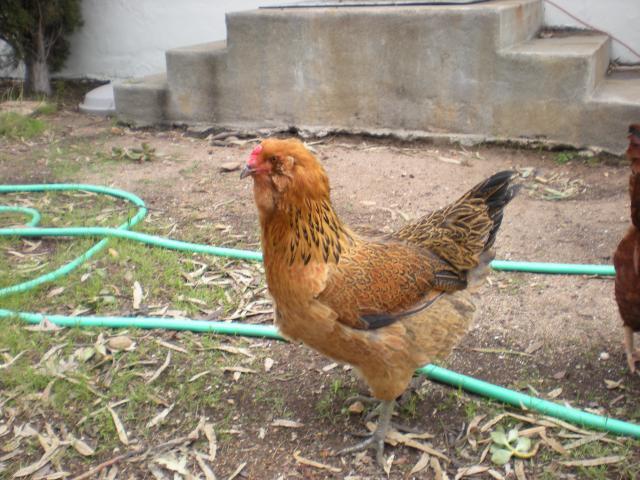 I love this picture of Bianca (Left) and Sunny (right). When they were little babies i would let them out in my room in the morning when the sun comes in my window. They would just lie down on the floor where the sun hit best.
I love this pic too! Bianca (left) and sunny (right) were on my windowsill looking out. AAAWWWWW!!!!!!
Sunny was looking at me like" what in the world are you doing??".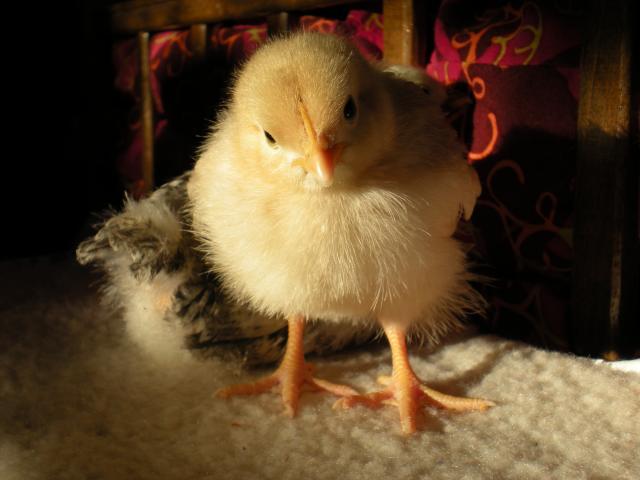 ALL MY FULL GROWN HENS ARE DOWN IN THE BACKYARD IN A AVIARY/COOP. I KEEP THE DOOR OPEN ALL DAY SO THEY CAN ROAM BUT AT NIGHT I LOCK THEM IN. THE LITTLE CHICKS ARE IN OUR PATIO IN THE OTHER AVIARY WITH THE FINCHES. THEN THE TINY CHICKS ARE IN A LITTLE COOP THAT I BUILT FOR OUR BANTAMS. (I CANT PUT THE BANTAMS DOWN IN THE BACKYARD BECAUSE WE LIVE ON A CANYON AND THE HAWKS WILL PROBABLY GET EM'.
https://www.backyardchickens.com/forum/uploads/24958_dscn0259.jpg
​