Get fridge and take all removable parts out. Including the freezer components and compressor.(be carefull when you cut compressor lines as there may still be gasses inside it I did mine outside)
Remove the door till later.
Go to home depot or lowes and get one 4x8 sheet of insulation with the silver reflective backing and the tape they use to seal off seams should be in the same isle.
cut the sheet to fit in all around the fridge I used 2"drywall screws and finish washers to hold it in place. Screw it right thru the plastic liner in the fridge not to tight because then it crimps the insulation panel. And screw it near the edges so you can tape over them. Make sure it does'nt protrude past where the door seals. After you finish with lining the fridge, tape off all the seams and corners.
Next drill a 1 1/2 hole with a metal hole saw thru the top right corner or left corner (it depends where your fan is going to be) I have my fan in the right corner screwed to the inside of fridge. Then I used a 1 1/2 pvc pipe or fitting in the hole for ventalation. (you can cover that hole as much as you need to to keep humidity in or out)
I also drilled a 1" hole near the bottom where I have a pan of water in the bator, I ran 1" pvc with an elbow up the side of the bator and into the bator so I could add water and not have to open the door.
Make a small shelf the size of the inside of your fridge and cover it with mesh attach with staples and screw it inside the fridge where you want it. I used 1 1/2 "x3/4 pine strips. Again home depot.
Now for the door , do this outside it makes a mess.
take all the plastic inside panels off their glued to the foam so it might be hard, Once you get all the plastic off shave down all the foam so you have a nice flat surface. Then figure out how big you want your glass to be. Mark it out on the outside of the door if you have a metal door don't worry they sell metal blades for jigsaws. Drill out all 4 corners you just marked so you can fit the jigsaw blade in it not making a mess. Use the jigsaw and follow your lines for the window.
I used 1/4 lexan or plexi for a window. You can cut it to fit with an acrylic cutter or some lowes will cut for you.
I centered the window in the thickness of the door then used 3/4 pine to hold it in place like a picture frame outside only. I used silicone to hold it in place and taped it till the silicone dryed.( ON BOTH THE GLASS AND THE FRAME glass to frame and frame to door) Now you can finish the inside of the door just like what you did inside the fridge.
I bought an egg turner and put that on my shelf drilled another 1 1/2 hole thru the side of the fridge to send the plug outside the fridge.
A porcelin light fixture and a 75 watt bulb wired into a hot water thermostat does the trick. All at home depot.
Fan is 6"
Tempature gauge with probe wire shows temp and humity, again home depot
Plastic tupperware to hold water and half of a sponge with mesh over it.
walmart
You can also use foam insulation spray to seal any extra holes you made.
MATERIALS
Fridge
4x8 sheet of reflective insulation (home depot)
sheet insulation tape (home depot)
2" drywall screws (home depot)
Finish washers #8
1/4 lexan sized for your window (lowes home depot)
3/4 pine enough to go around your window twice and for your shelf(home depot)
hotwater thermostat that goes from 95 to 150 degrees (home depot)
porcelin light fixture (home depot)
4' extension cord with the female side cut off
small fan 6" (walmart benneys)
Themometer with probe and humidity readout (home depot)
regular thermometer not digital
1 1/2 pvc pipe for vent about 8 "
1" pvc pipe for pouring water into bator depends how big your bator is
Mesh wire
sponge
plastic pan
silicone/foam insulation
egg turner
PM ME IF YOU HAVE ANY QUESTIONS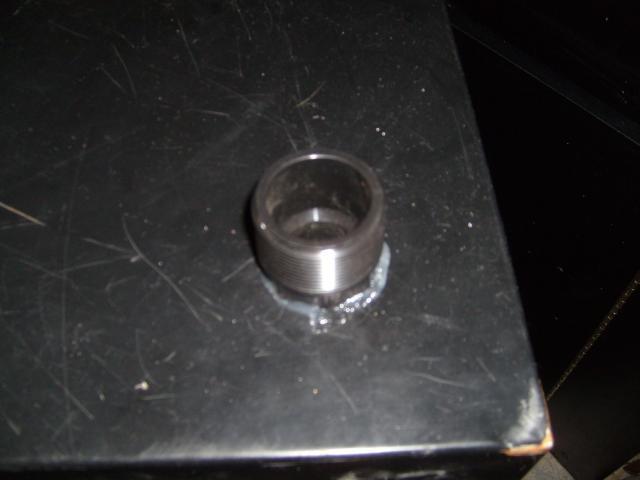 This is the vent hole cut with a 1 1/2 hole metal saw and pvc fitting siliconed or foam spary insulation to hold it in place. You can cover it up to allow more or less humidty
1 " pvc pipe to fill tray with water from outside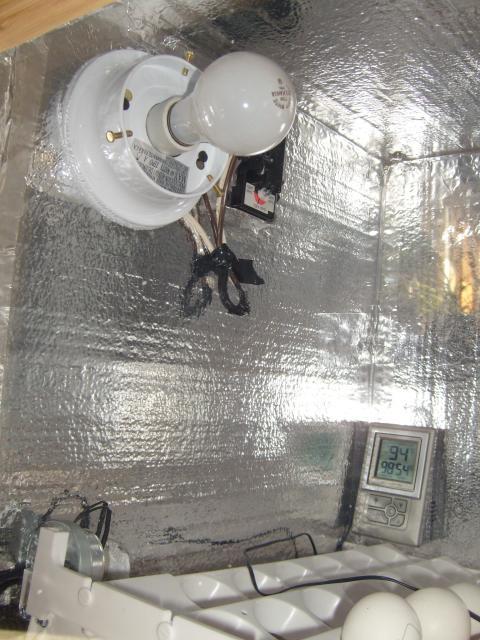 Light fixture wire to hot water thermostat tempature gauge in bacground with probe near eggs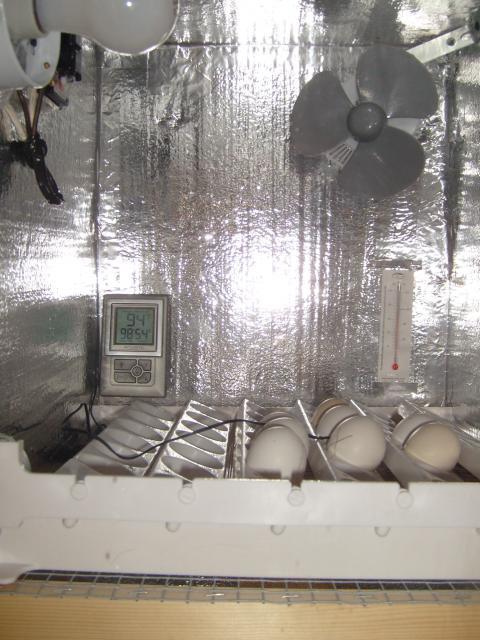 Fan and tempature gauges egg turner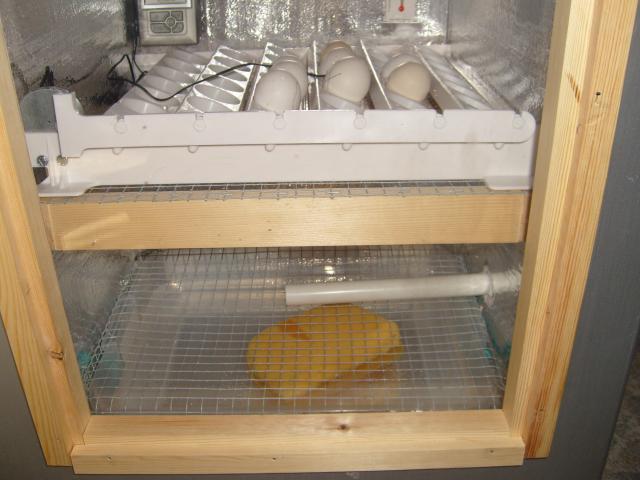 Pan with sponge and pvc tube inside bator along with shelf turner is sitting on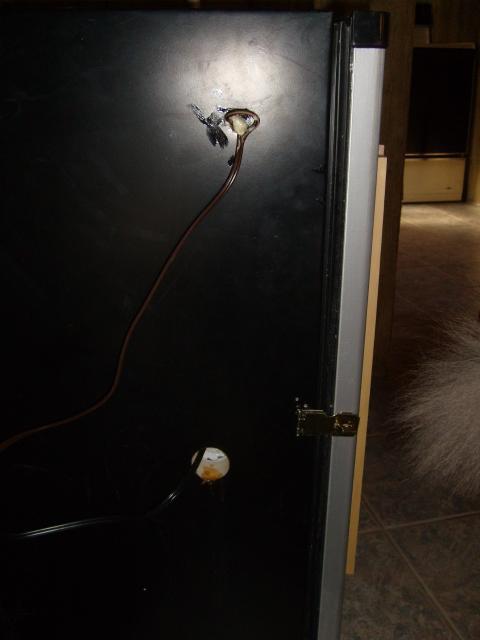 1 1/2" hole for plug to egg turner and small 3/4" hole for light and thermostat wires I sealled the small hole with spray insulation foam to keep wires from rubbing metal
1/4 thick lexan with 3/4 pine to hold in place all siliconed or spay foam to hold in place.