the coop is made up of 2x3s, bead board exterior and lined with FRP (1/8 inch plastic wall board) and isolated with foam board.
i used the frp to make it easy to clean out as i can just hose it down (i hope)
from the run-end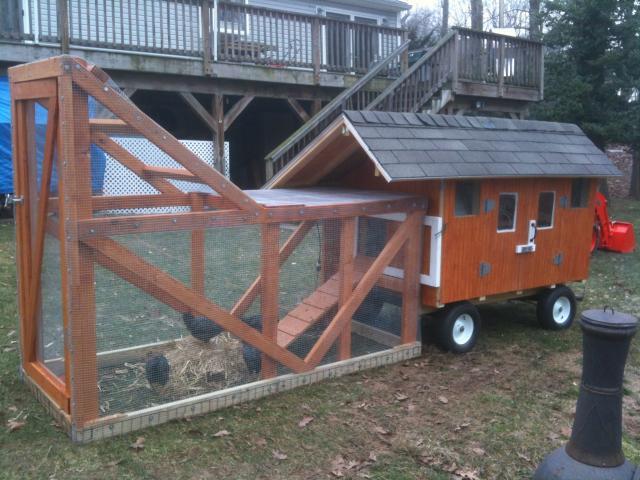 there are double doors on both sides for access (only one of the long sides have vents and windows) the side vents are baffled to keep any breeze of the birds while they sleep.
nest box (12x12x19)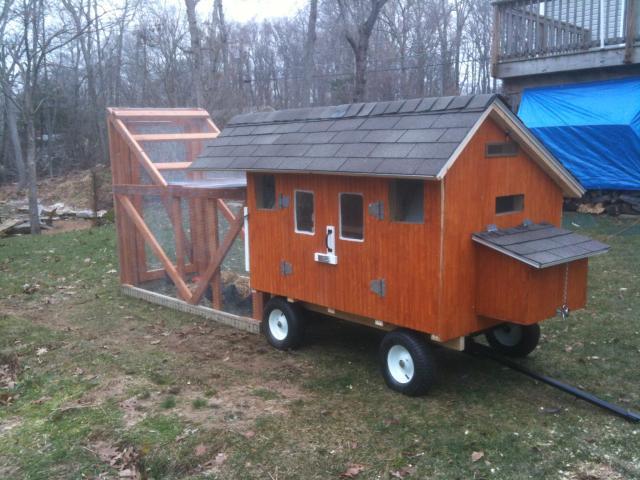 a small portion of the nest box will be blocked off, i made it bigger than needed so i could add an area to let the eggs roll off to one side.
here you can also see the attic vent (to try and keep it cooler in the summer). the attic is a separate compartment with vents on both sides to vent heat and moisture. (don't want the roof to rot)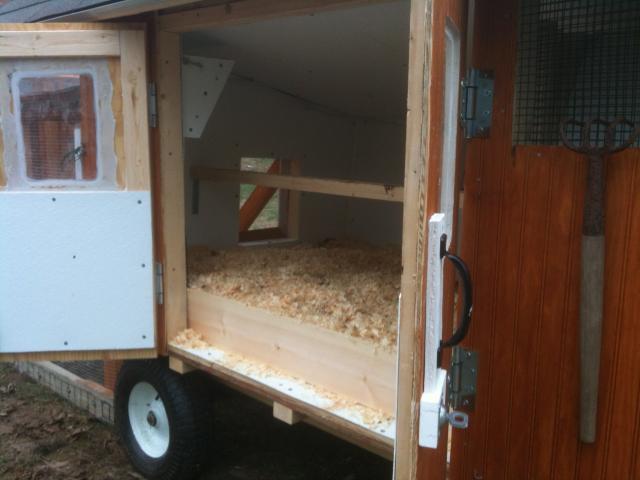 inside you can see the plastic walls, roost and retaining boards to keep the shavings in.
i also wired in a outlet for a rope light (on a timer) and fount heater.
whats left .... permanently mount the ramp mount a rod to the pop door so i dont need to crawl through the run
oh also when i painted the ladder i threw some sand on it to roughen up the surface a little. when the chicks were smaller they would slide from rung to rung.