My name is Jeff Cannedy, and I custom built incubators and hatchers.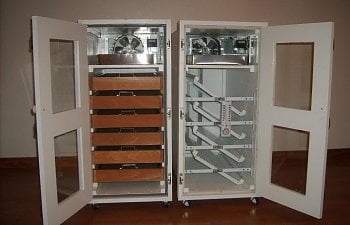 This particular incubator is an example of a custom built incubator I made for a customer. This incubator (right) holds 1984 quail eggs; the hatcher (left) holds approx. 1800 quail eggs.
If you would like to check out my website, it's
www.djquaileggs.com
. My e-mail is
[email protected]
. Please feel free to contact me about anything regarding incubators, hatchers, or if you would just like advice on hatching.
A friend of mine, Clint Tyson (user name RAREROO) in Alapaha, GA has several breeds of chickens, ducks, and turkeys. Check with him if you're interested, or just let me know so I can tell him.
Thanks for checking out my page, and I hope to hear from you.