[FONT=arial,helvetica,sans-serif]
I bought Easter Egger eggs from Atlchick on Jan. 22, 2010. I set them in the Brinsea Eco 20 that evening.
[/FONT]
Here are the eggs:


Here are the eggs just before lockdown on Feb. 9. If you look real close,
You can see 3 pips.


The first 2 chicks. The dark one hatched about 9pm on 2/11. The yellow one
overnight.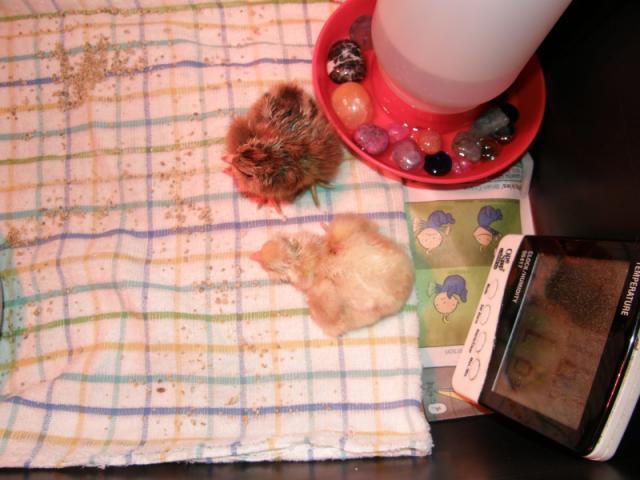 All eight. There were 4 in the bator the morning of 2/12 and the other 4 hatched
before 10 AM.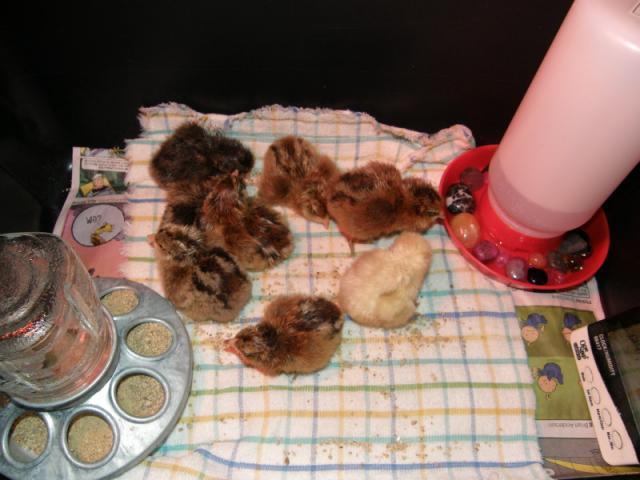 Saturday Surprise. Another chick hatched 27 hours after the others. Here he is
in the bator. #9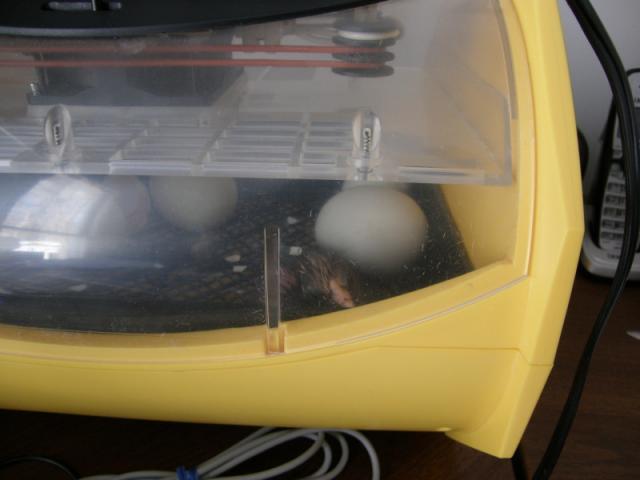 And in with the others. He's the solid dark one next to the brooder wall. The other
dark one is #8.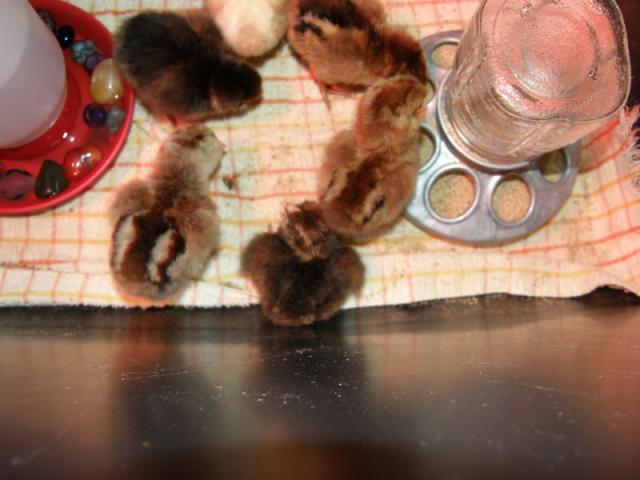 Temporary home while brooder is being cleaned.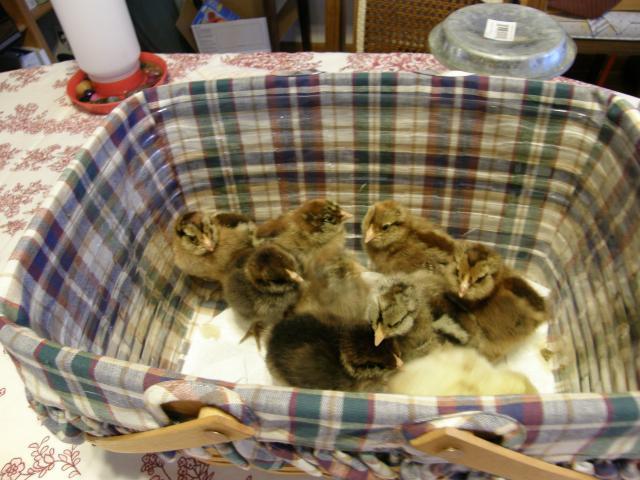 Moved to a bigger brooder (old aquarium) on 2/16. Doubled the floor space.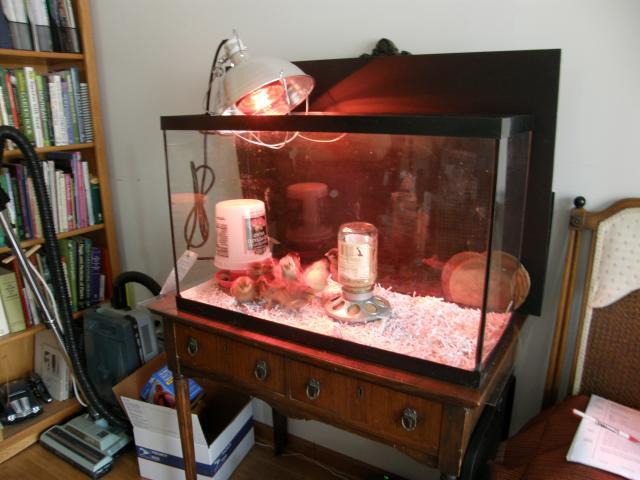 Checking out the new digs.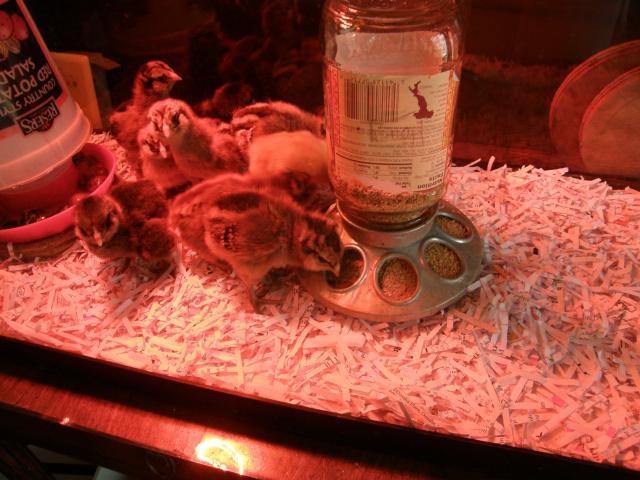 Some individual pictures at one week old.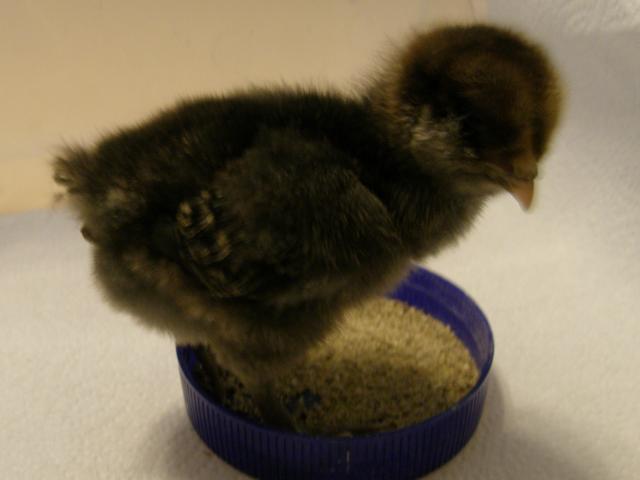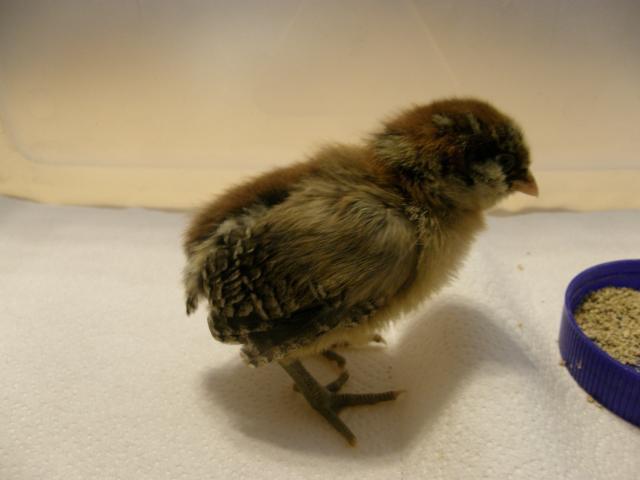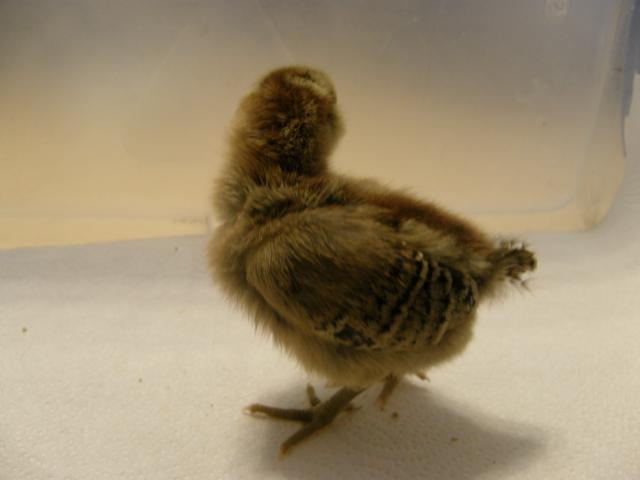 3/19 - five weeks old. In the brooder cage on the grass. They fill it up.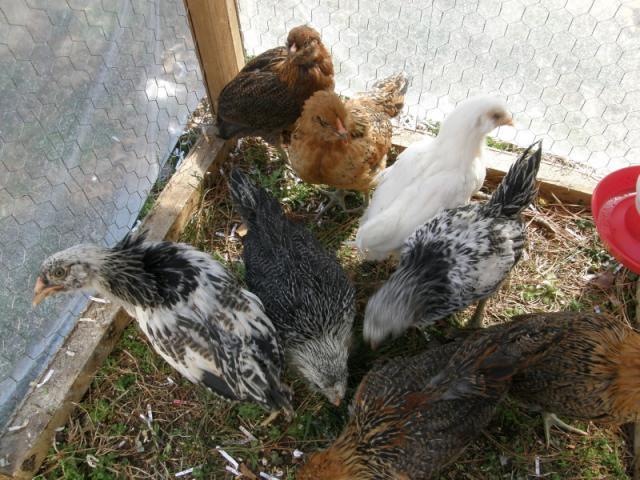 Worf - we think this one is a roo


Gandulf - another roo probably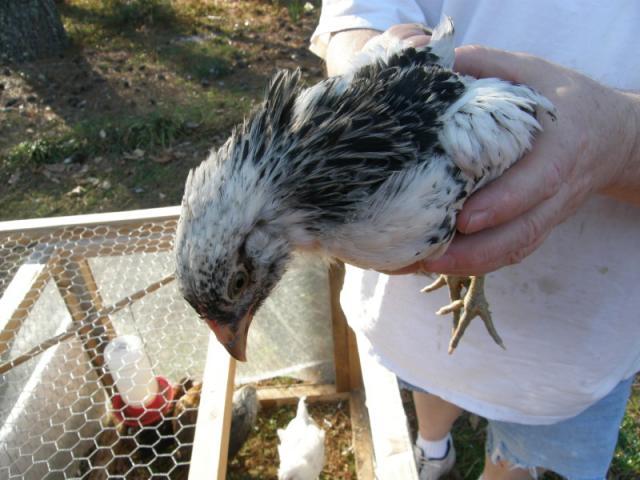 Yeller - who is now all white


Goth - named by my granddaughter, used to be solid gray/black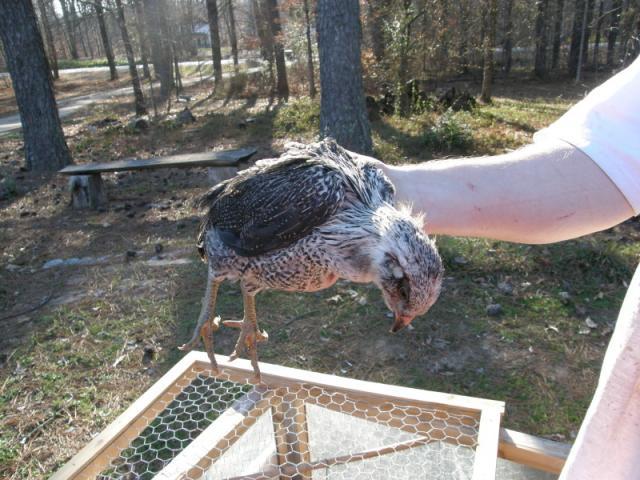 An unnamed one, there are 2 more unnamed with this coloring and one white/black one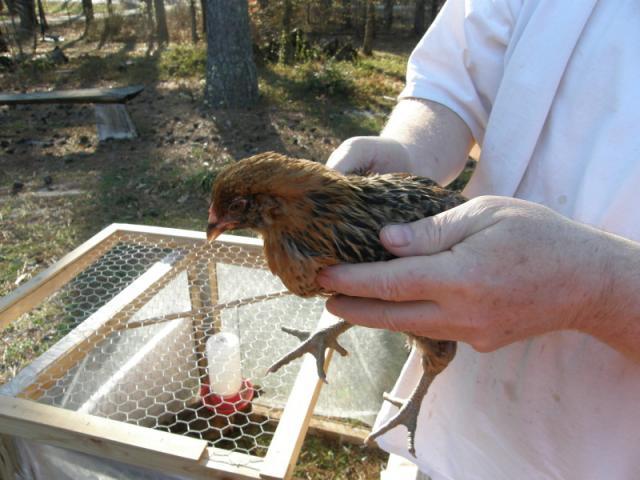 They are moving into a bigger cage soon. The brooder is much too small for 8 6 week old chicks.