[FONT=comic sans ms,sand]
EGGIE, ME AND THE GANG

June 2007, Ed and our bike. It's a Honda Goldwing. Tons of fun. Ed calls it flying on the ground.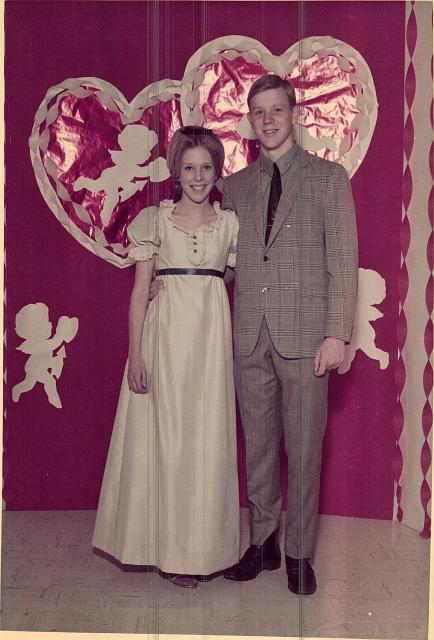 This is us at our first formal dance in 1968. We were high school sweeties. We lost touch with each other for more than 30 yrs. Parents thinking I was to young. Eggie found me using Classmates.Com and we got married a year ago... YipEEE!
[/FONT]​
[FONT=comic sans ms,sand]
This is Kobe. He is our F1 Savannah Male. Savannah cats are a cross between Serval and domestic bangel. We adopted him 5 yrs ago, he's now 8. Kobe has been a real learning experience. A wonderful cat. Extremely intelligent and NOT the breed of cat for everyone.
This is Kobe and our little Boomer. They are the best of pals. They play together all the time. To give you a better idea on their sizes. Boomer can literally walk under Kobe's stomach. Boomer weighs about 9 lbs and Kobe about 19 lbs.
The photo to the left is Salee. Our oldest Granddaughter found her in the back yard. Placenta still attached. Of course, I had no other choice than to try to save this poor little thing. Salee is an odd one. I truly believe she sees invisible butterflys.
This is Russell Ed's "baby" who's now 20 yrs. When I found this pic I knew it would be doing all kinds of things... Check out those red locks. They're even redder now..
Our little love Boomer. This pic taken 6/16/09. We picked our girls up 4/15/09 and we have CAREFULLY and slowly introduced Boomer and the girls. This is only the second time we have allowed all of them to "free range" together. We also took video. We very quietly just tell Boomer to be nice and he is. Please note, we will NEVER allow him to free range with the girls without proper adult supervision...
Here are our "pullets"checking our the blackberry bushes. The gal to the far right of the pic is raising up to check out the Basil and Spinach.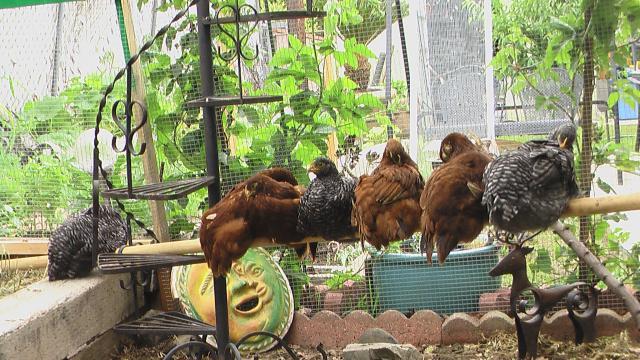 The girls all lined up and looking oh so sweet.
[/FONT]
​