As My World Revolves Around My Chickens...
~I have 17 chickens and some more on the way. All of the grown ones have names: Leroy, Pixie, Tux, May, June, Fancy,Sweet Pea, Bailey, Goldy Locks,Tango, and Easter.Some of the breeds we have are a gray sizzle, easter eggers, a black australorp, a mottled bantam cochin, a rhode island red, a barred rock, and red stars.~
​
[FONT=comic sans ms, sans-serif]These are Tux and Pixie's babies as of 5-22-12. They are half gray sizzle and half mottled bantam cochin.[/FONT]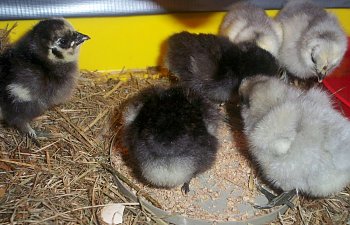 This is one of Tux and Pixie's babies. I think it's a lavender or blue cochin.
This is Tux, my mottled bantam cochin rooster.
"Mom, let us in!"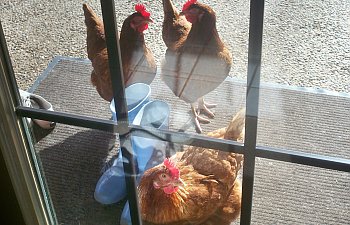 This is Pixie, my funny sizzle hen, broody for the first time.
​
This is my bantam house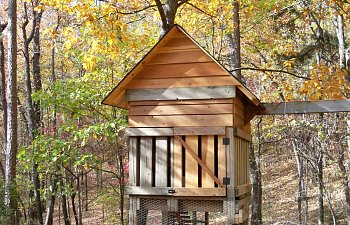 My main coop is about 6 ft by 12 ft and the main pen is 20 ft by 30 ft.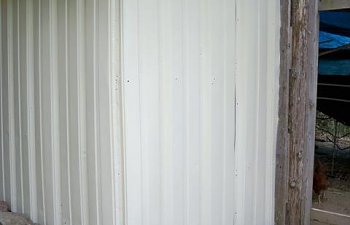 ​
I Hope You Enjoyed My Page!
​
​