Hi all! It's getting to be spring again thankfully!
Here are a few shots of this year's Black & Blue Ameraucana hens from last spring's hatch. They've learned to be snow birds, they are just as impatient as I am for warm weather!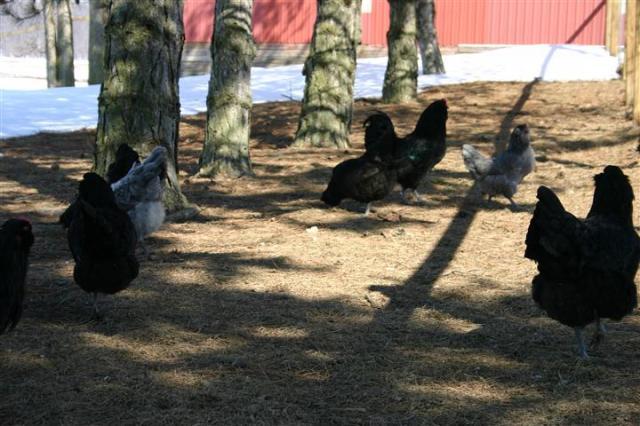 My RIR's and EE's are the house birds for some reason right now. They were the last to come in during the winter but now they prefer their coop!