OK, picture time!
Here's our new little goat family. All 4 are girls. The two tinier babies are not related to the momma goat we got. Mama is on the right, her daughter is the larger greyish one in back, and then our caramel one and the tiniest is the little black one in the middle: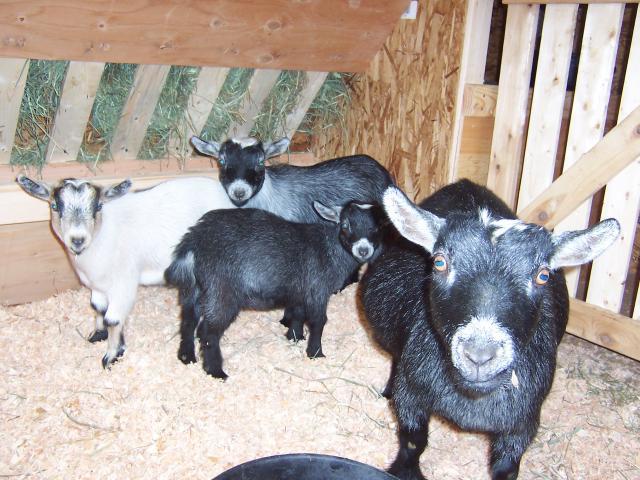 The two littlest one's who like to snuggle together!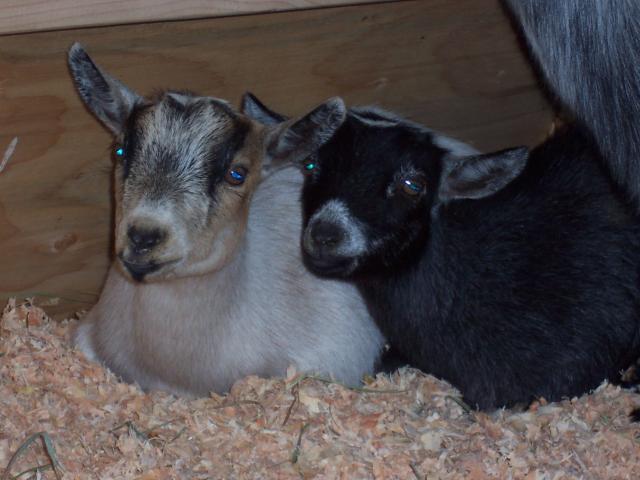 Momma and her daughter: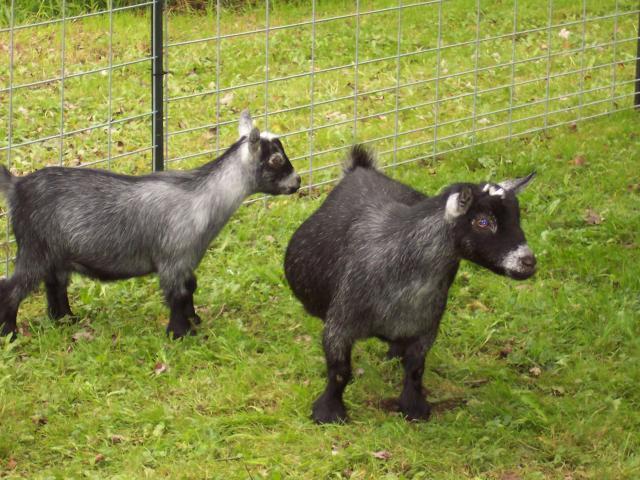 Checking out their new outdoor run: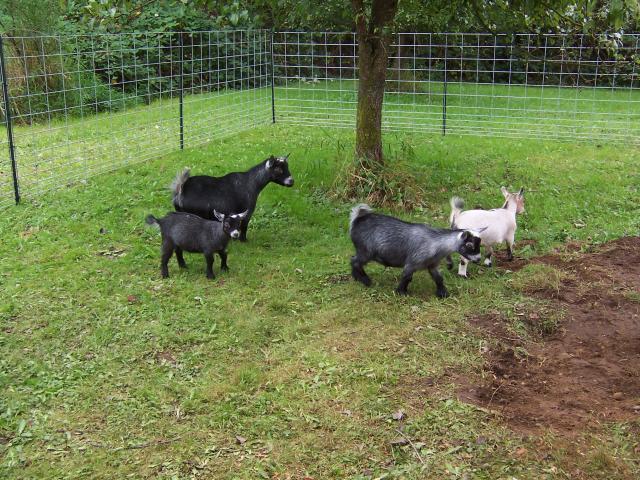 The new goat mini-barn!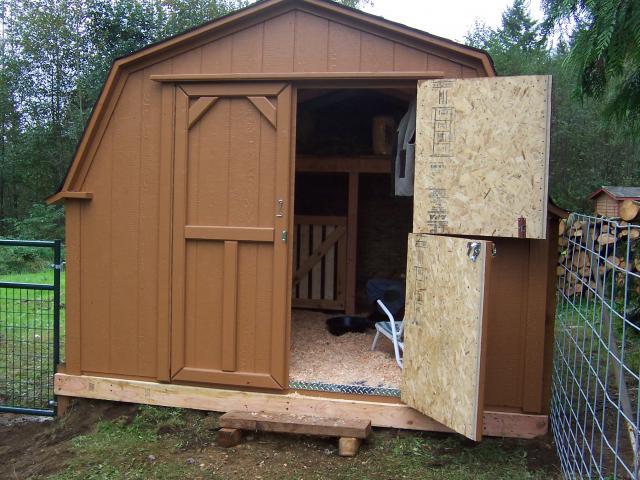 Playtime!

Action shot: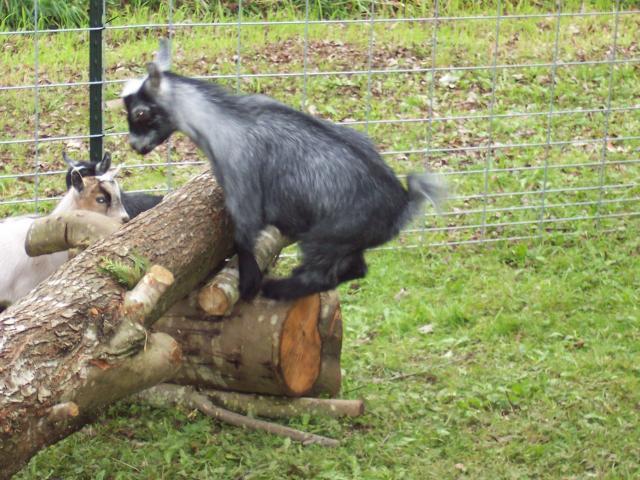 DH making friends with Mama. The goats are his babies while the birds are mine!
Than these are our Orp chicks that Robin/chickielady brought up for me. I have 3 Lavender, 3 Black and 1 Blue.
I am pretty sure one of the Lav's is a roo, not sure on the blacks yet. I am hopeful that the blue is a pullet, her comb is the smallest of them all.
Here's the Lav Roo boy looking at you! He seems to love the camera!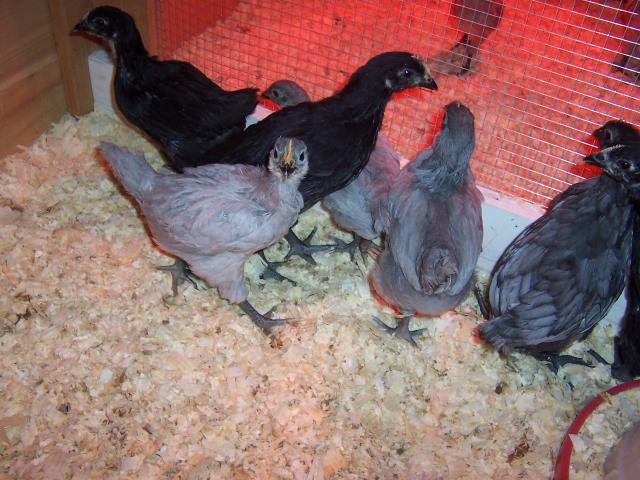 Here he is again looking to the left: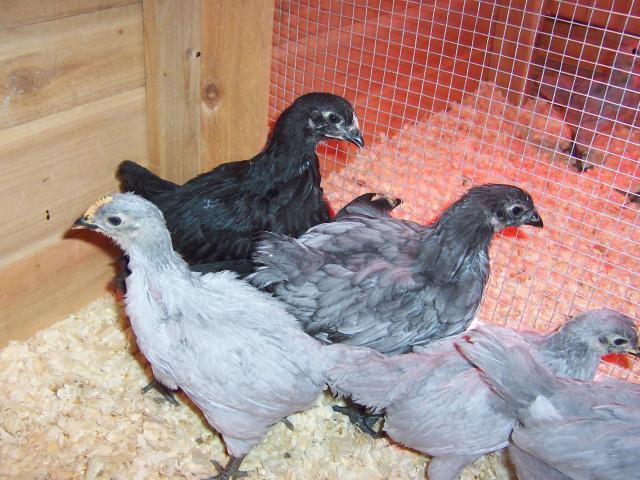 And here he is hogging the camera again!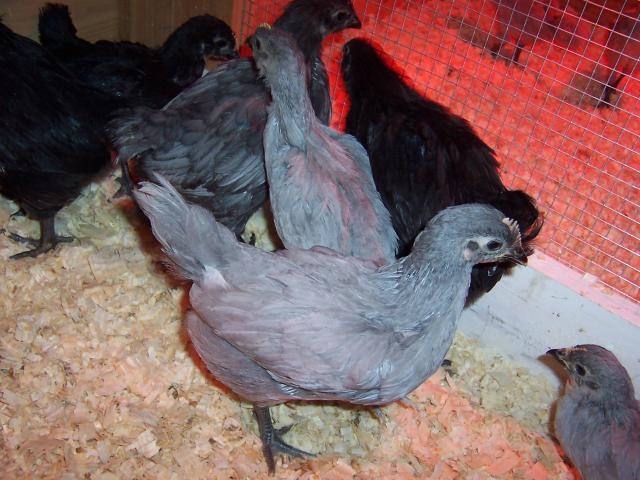 Here's a black....look at the tree trunk size legs! I'm really hoping they are not all roo's! I already have 2 older Lav roos, plus the new camera hog....I would soooo love for all the blacks to be hens!




And these are the Lav Ameraucana Robin also brought up for me. These birds are so skittish! As soon as they see you they just pig pile in the corner. Hard to get decent shots of them. Have no idea yet on the sex of these.....harder to tell with the Pea Comb!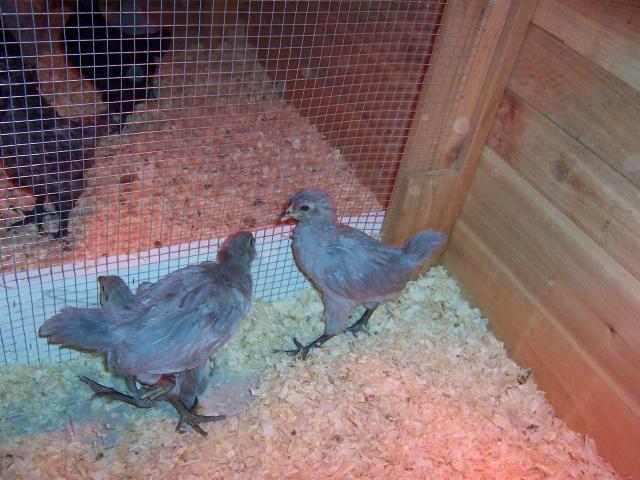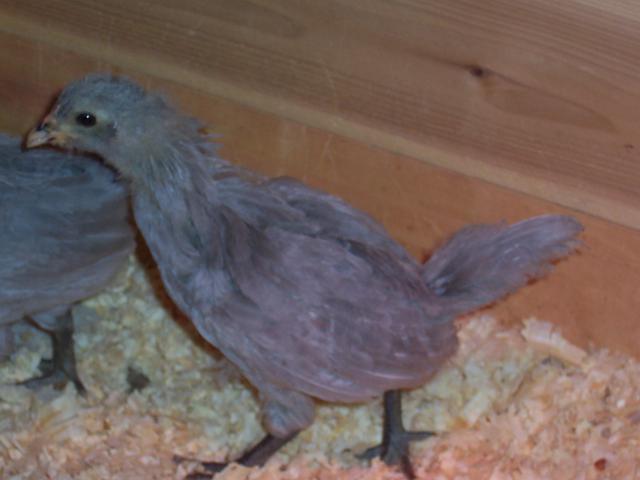 The new Stage 2 Brooder Box (also could be used as Breeder Pens for a pair on each side) I built for them: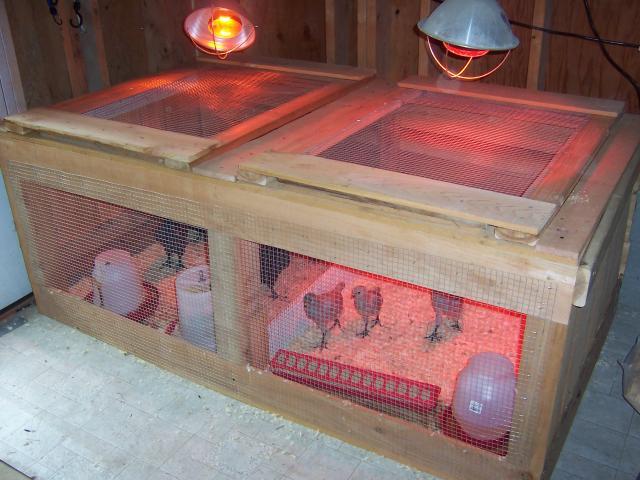 And last, our new Chocolate Muscovy drakes along with Mrs. Duck!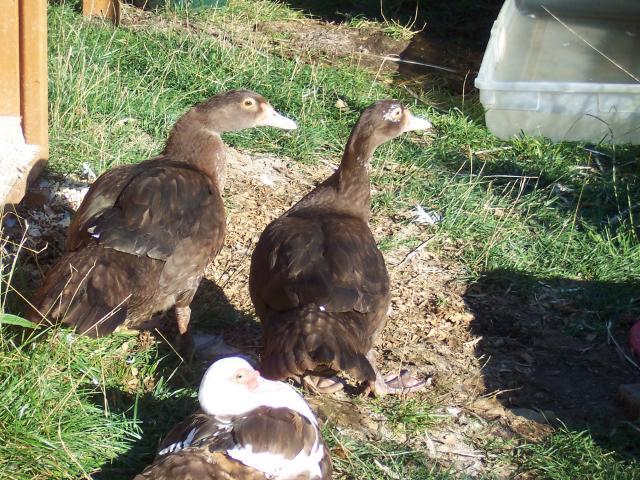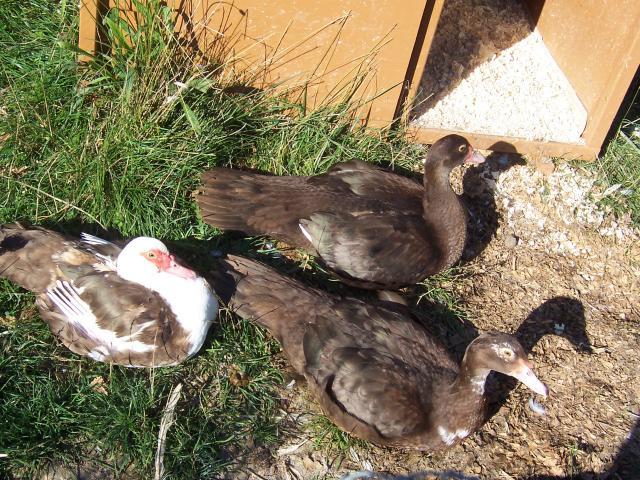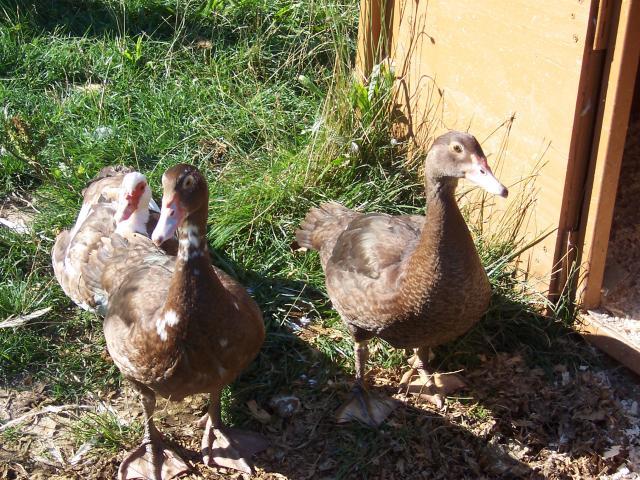 Thanks for looking!