HOWDY!

AND

WELCOME
TO

COUNTY

LINE

FARMS

!!
We are located on a 3-acre parcel in Trenton, SC (Home of the Annual

Ridge Peach Festival

) & are part the CSRA (Central Savannah River Area) Metro-Area just off Bettis Academy Road (exit

11

on

I-20

). All of our birds originated from private breeder stock. Not all birds came from same location. LIKE US ON FACEBOOK!!!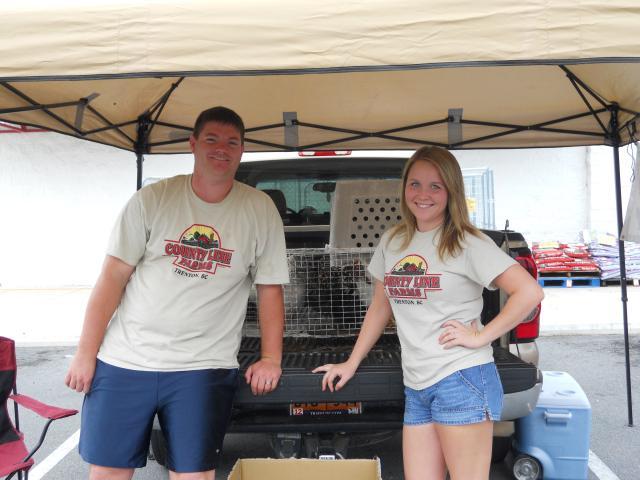 WE'RE EXPECTING!! OUR BABY @ 11 WEEKS:
**
Fresh eggs for cooking & eating are ONLY $2.00 per dozen
**
​
We raise & sell chicks, hatching eggs, & fresh eggs from the following breeds: ​
, White LeghornDelaware

,

Buff Orpington

,

Barred Rock

, &

Easter

Eggers

​
**Hatching eggs are

$6.00/dz pick-up

OR

$18 shipped

**
​
***CHICKS:
BO, BR, EE, & WH Leghorn
($2 each)
​
​
​