Right now I have 1 black, Pure bred Ameraucana cockeral (9 weeks) for sale from John Blehm (president of the Ameraucana Breeder's Club) for $10.00,


as well as 1 Delaware pullet (9 weeks) and 1 EE pullet (11 weeks) for sale. The pullets are from Green's Feed and are also $10.00 each.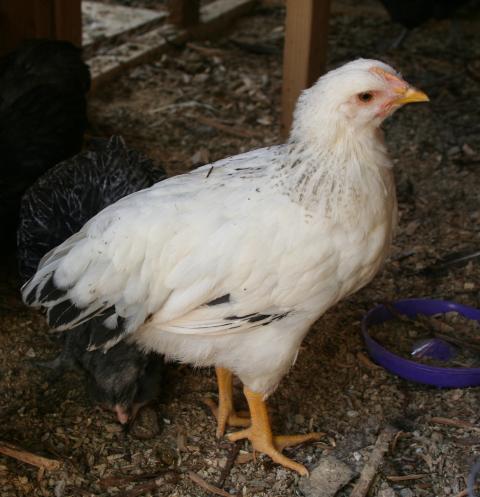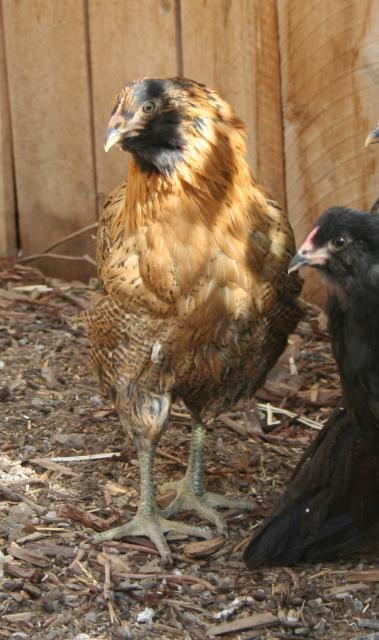 I should have silver and black ameraucana chicks for sale by late spring 2011. Black chick at 9 weeks pictured above and silver chick at 9 weeks pictured below.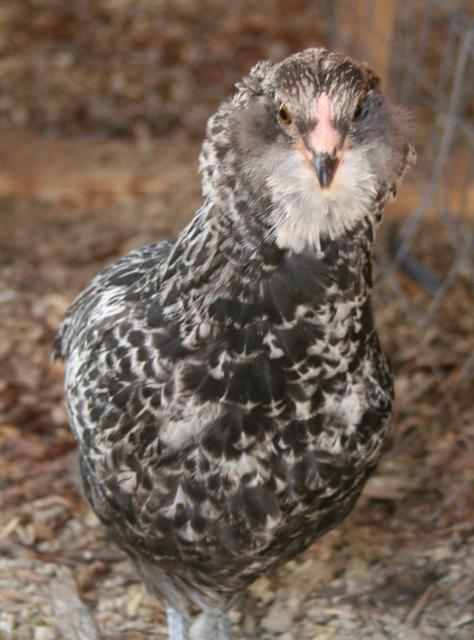 ​