Last update: March-28-2011
Hello,
Here is my freezer incubator project.
I am building an incubator of an old freezer and for this cause I used the Liebherr Economy.
In this incubator is room for 88 eggs max., but a better aircirculation will be achieved by taking a maximum of 66 eggs.
For me this capacity is more than enough.
This old freezer didn't work anymore, so I took out all freezer parts and started making an incubator of it.
I am not so well in English so I will place here some pictures of my project. Pictures say more than words.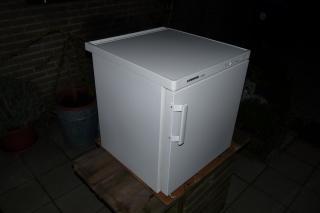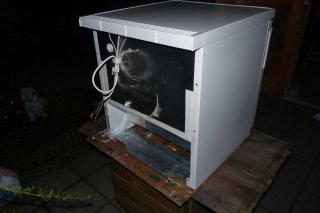 The old freezer All freezer-parts removed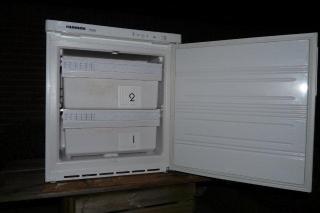 This was the inside before I took out the parts The original name of the freezer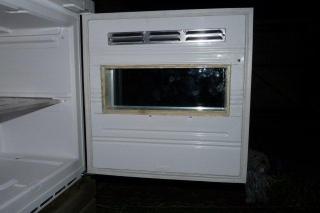 I made a window made out of 6mm glass on the inside and outside. There is a 5,5cm space between the glasses for better isolation.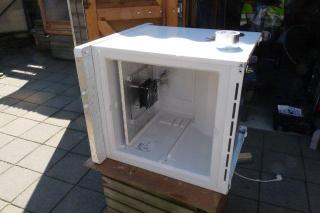 For security I installed the fan and the heating-source on an aliminium plate.
I also installed a
SSL-
light( solid state lighting), because it doesn't cause heat.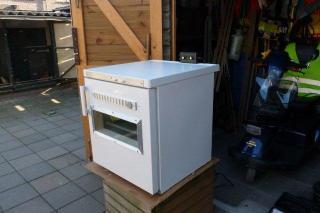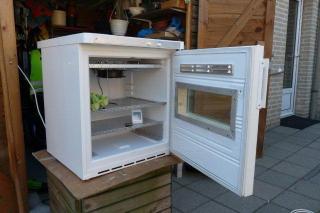 I installed a Thermotronic thermostat I finished-off the inside of the door.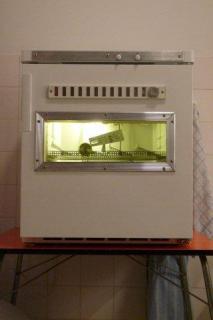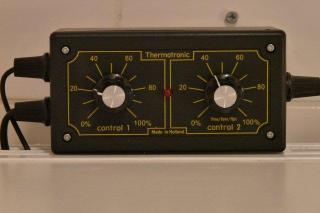 Testing all the equipment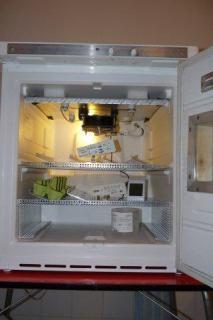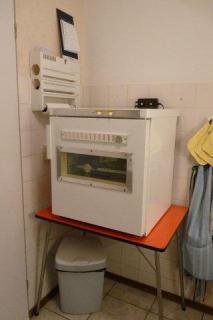 This is my new incubator made of an old deep freezer.
The Thermotronic thermostat, the fan, the heating-source and a hygrometer I have bought at
:
http://www.florijn-broedmachines.nl/
Update May-07-2010
I have introduced a couple of improvements to this incubator. I have introduced another heating-source and fan.
Because the heating-source ( 300 watt)was too strong and the engine of the fan, where I have started with, produced too much warmth for this small incubator. The temperature was not well regulable.
Now I am doing a test with a 60 watt bulb and if my new heating-source of 100 watt has arrived I will change that.
At this moment the temperature in the incubator is 99.9F and stays very stable.
I will make a few outcome-drawers where the eggs are able to hatche in.
The fan I use now came out of an old microwave oven.
In a couple of days my new heathing-source of 100 watt will arrive and I can also put this into the incubator.
Then I am almost ready.
Here are some pictures of the latest improvements.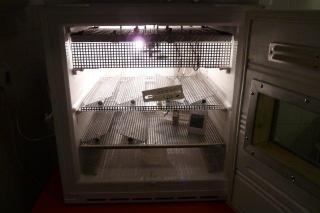 I installed the hygrometer I installed fan and heating-source protection.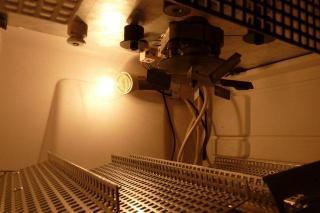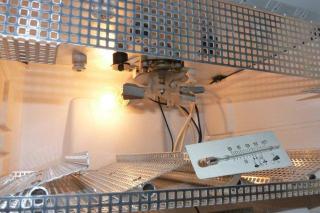 I made some egg-turners on which i can place egg-boxes.
Update May-17-2010
I made 2 outcome-drawers where the eggs are able to hatche in.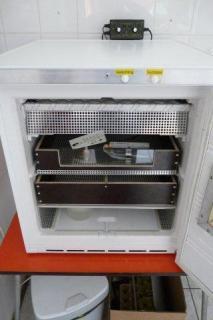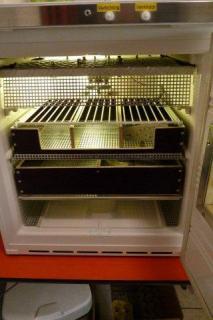 Outcome-drawers I made some compartments in the outcome-drawers.
This is my freezer incubator.
Update August-27-2010
I will remove the 220 volt Fan that still produced excess heat and place a 12 volt computer case fan. I use this one in combination with an Zalman Fanmate 2 Fancontroller so I can regulate the speed and make it with less noise. For power I use a 12 volt DC adapter 1000MA. Advantage of 12 volts is that it would be safer if properly connected.
Update March-28- 2011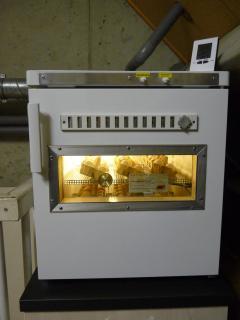 I promised to inform you how the breed has gone. I have 54 eggs laid into my freezer incubator to breed up to 18 days. On the 19th day I have 50 fertilized eggs transferred to the still air incubator for the eggs to hatch. Unfortunately, I knocked at the thermostat and the temperature was too high for 2 hours, about 103 Fahrenheit. Unfortunately, some died but I still have 27 beautiful chicks.
Greetings Arie