page last updated 11/07/2008
​
Golden Sebright's​
History
The Sebright is a British breed of bird. A chap called Sir John Sebright developed the bird during the early 1800's and has the distinction of being the only breed of chicken named for an individual. They are a cross between a common bantam and a polish fowl. The 26 ounce rooster outweighs the hen by 4 ounces. The birds carry a rose comb and the males must be hen-feathered
,
meaning they lack the long pointed feathers usual found on the hackle, saddle & tail of most roosters.
By 1874 the breed was divided into separate breeds, the Golden Laced and Silver Laced Sebrights and the following year the names were changed to Golden and Silver Sebrights. By 1899 The Sebright became one breed with two varieties, Golden and Silver with the shape and color defined separately. Through the early 1900s the breed was continually developed with refinements to the shape, size and colour, until by 1952 the breed became established into the standard that is recognized today.
Behavior
They are difficult birds to raise and therefore are not suitable for the beginner. The adults are hardy and active and like to free range. If there are trees around them they do like to roost in them. They do not lay many eggs but the ones they do are small and white. Sebrights are very upright birds that like to strut around.
Varieties
There are now two recognized varieties, Golden and Silver. The golden color is often described as rich and deep, while the silver is actually white. The Sebright is famous for the quality of the lacing in its feathers. Each feather is edged with black, making the ground color appear brighter and more striking. It is a true bantam having no larger counterpart in poultry breeds.
These little cuties were hatched on August 28 & 29, 2008. I am really enjoying watching these adorable chicks grown and change. They are such elegant birds... I just love them!
Sebright chicks 2 days old. Tigerlily, Edward, Beatrice.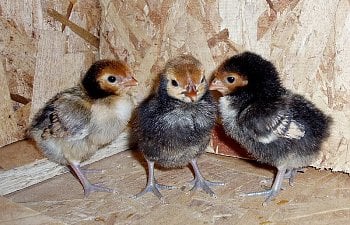 4 days old. Beatrice, Tigerlily, and Edward.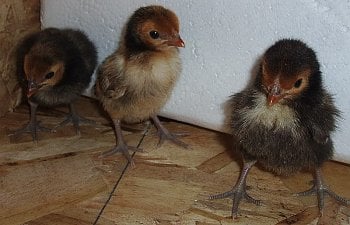 4 days old. Tigerlily, Beatrice in the back, Edward in front right.


3 weeks old. Beatrice, Tigerlily, Edward.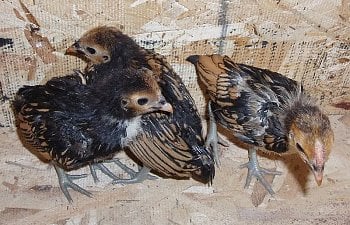 4 weeks. Beatrice, Edward, Tigerlily.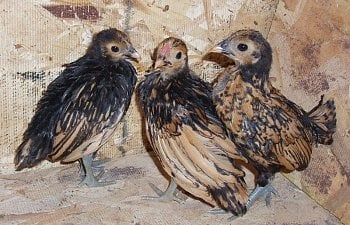 Pullets at 12 weeks. Tigerlily (R) and Beatrice (L)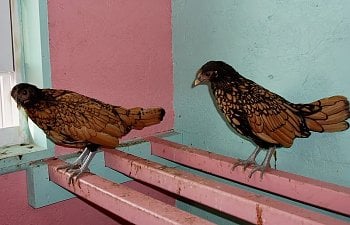 Meet Edward, the magnificent. He is 4 days old here.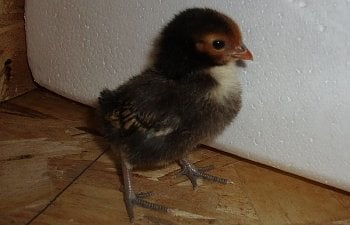 3 weeks.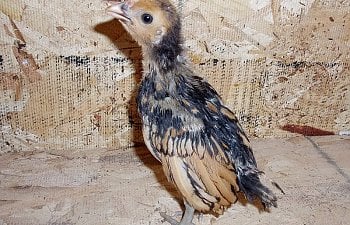 4 weeks.


For some reason I didn't get any photos of Edward from 4 weeks old until he was 8 weeks old, and then I ended up with quite a few photos of him! So here are several pics of Edward at 8 weeks.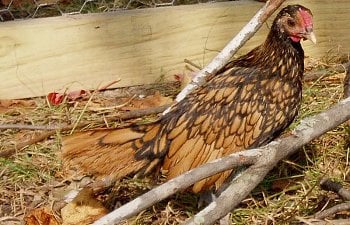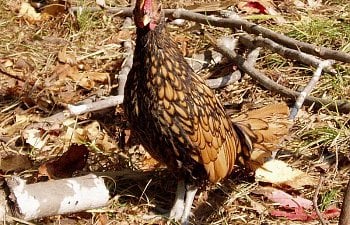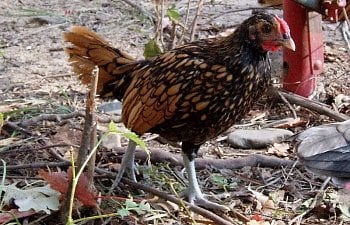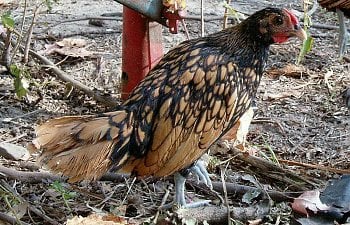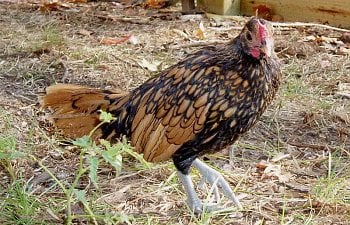 Here he is at 11 weeks. (ignore all the droppings on the window sill!)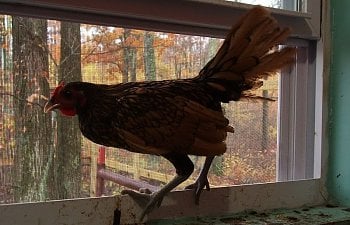 He certainly is a beautiful bird!


12 weeks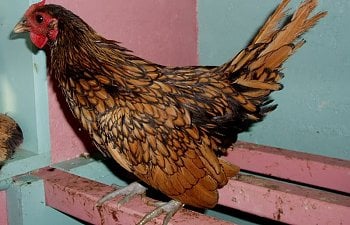 13 weeks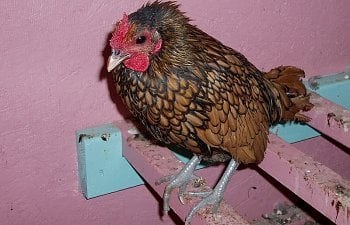 Meet Beatrice. She is the shy one between the two pullets.


3 weeks.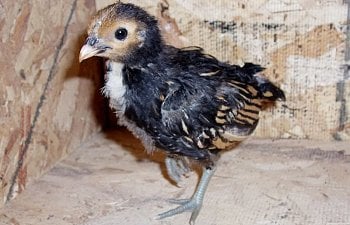 4 weeks.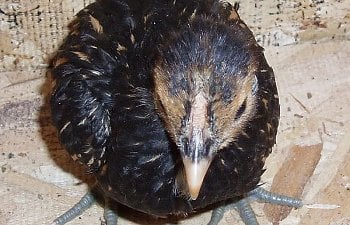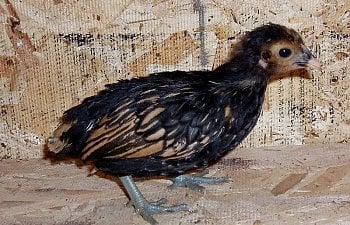 8 weeks.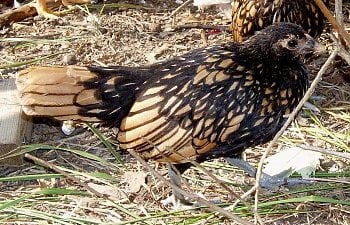 11 weeks.


I can't wait until Beatrice is full grown! She is only11 weeks old and already gorgeous!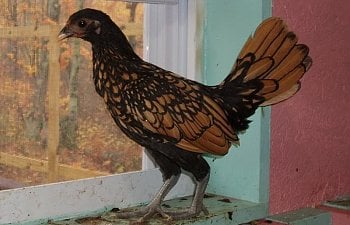 12 weeks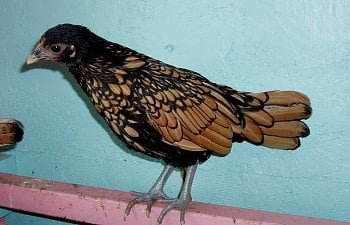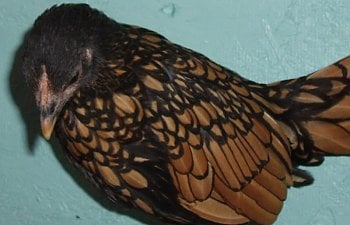 Can I pose for you, Mommy?
What about a side view?

13 weeks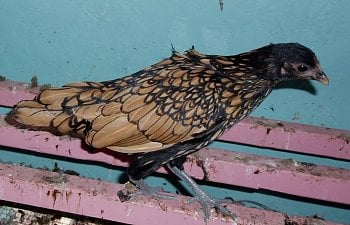 This is Tigerlily. She was the first one, out of my batch of 15 Assorted Bantams that I named. She stood out from everyone else right from the very first day!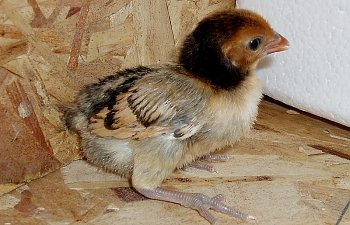 3 weeks.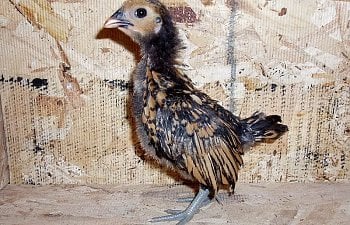 4 weeks.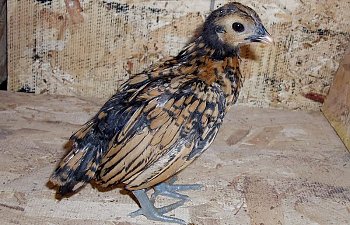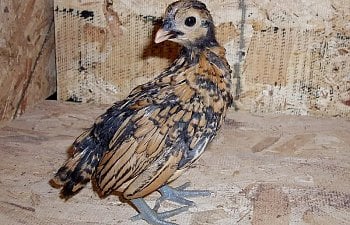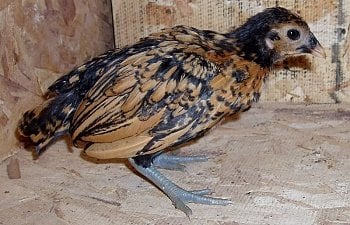 8 weeks.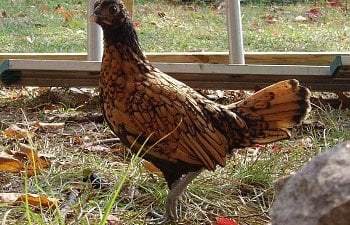 9 weeks.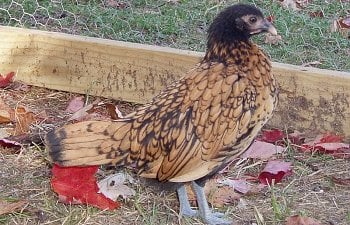 11 weeks.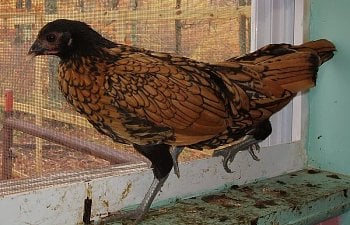 12 weeks

13 weeks. "Hey! Can you put that camera down now?!"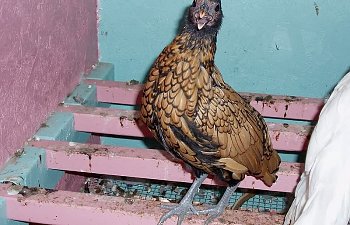 There you have it, my three Golden Sebright Bantams. I will update this page as they get older and I have more photos to share!
Thanks for stopping!