I have been asking and trying to get chickens for at least five years. For my birthday this year my wife decided she was ready for chickens!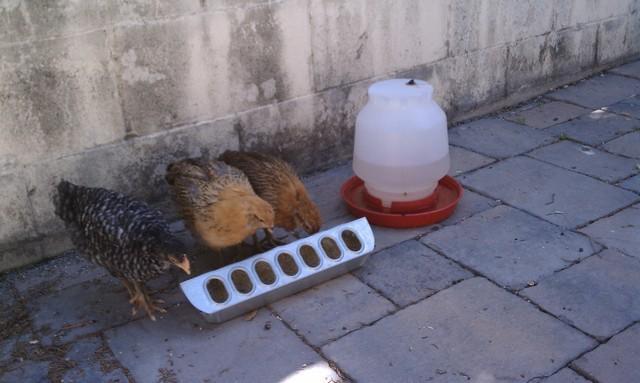 We got two Ameraucana (Hemingway and Mr.Greene) and one Plymouth Barred Rock (Imelda). After the ladies were a couple weeks old, I got to work on building a coop (later than I should have). I was going to build from the ground up, but then we got the idea to convert an existing "box structure" to a coop.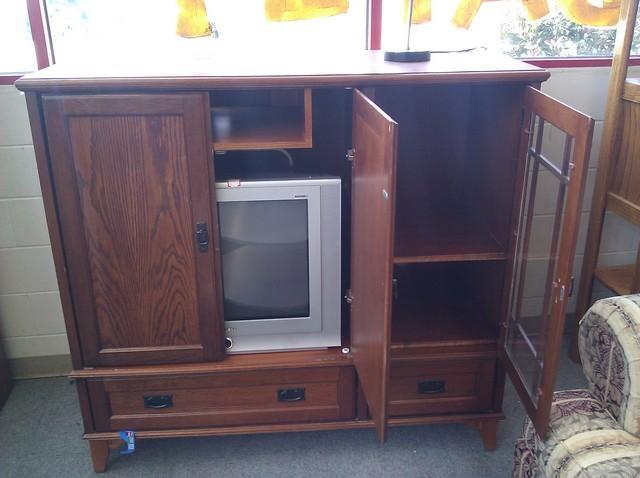 An old hutch/entertainment center seemed to be big enough for us, with existing doors to clean it out and side areas to work as nesting boxes. We looked at Salvation Army and Goodwill and found something that would work well.
I put holes as entry passage (approxiamte 10"x12") to the nesting boxes,
added roosts using brackets made for a clothes closet rack (one about 16" off the ground and the second about 12" above that and 9" forward),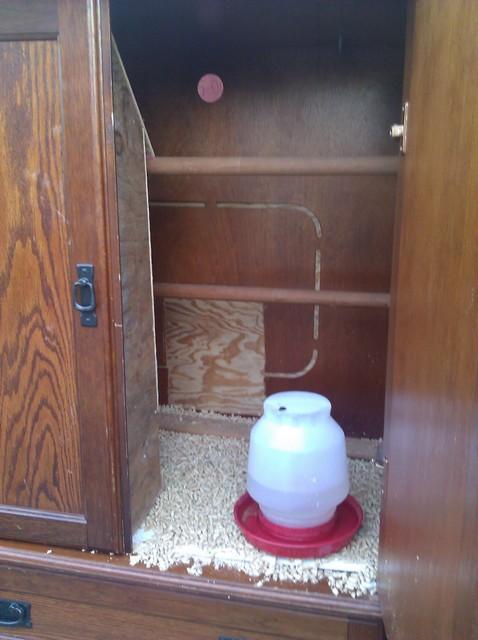 made an chicken size door to the outside world (also about 10"x12")
Built a little ladder and a sliding door with a bottom lip to prevent others from getting in.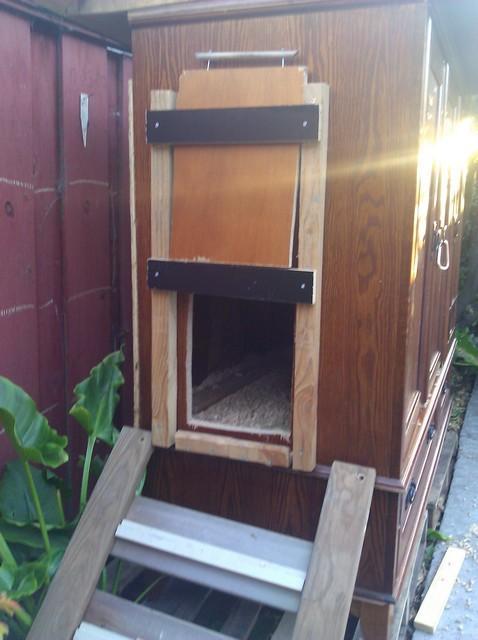 Constructed a feeder based and built a roof for it. We placed it on some pallets on top of an existing raised concrete bed.