We currently live in Tempe, AZ and have a flock of 3 BO although we've had a few others. We've lost two to our dogs, two to the heat, and one we gave away because she ended up being a roo. Our luck hasn't been the greatest, but we are still learning.
Our current setup is a coop/run with two sides open.
We used welded wire since the chicken wire only kept them in. Our persistent dog chewed the chicken wire. We also use a Gallagher electric fence on our coop which has deterred our dogs. Only once and they learned. They're so smart!
We also have a small misting system with 3 nozzles connected to our sprinkler system to go off every hour or so. We have a box fan that blows air into the one of the open sides of the coop. We have also started using frozen water jugs.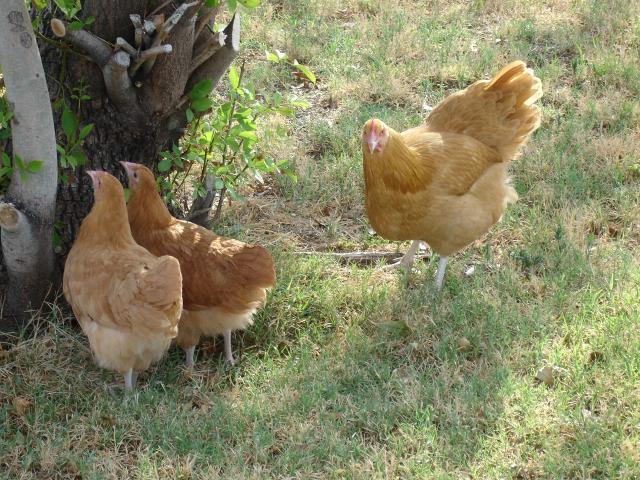 Here are our ladies(Abigail, Matilda, and Millicent) free-ranging in the yard.
​