New Page 2
The Poultry Palace
Home of the "Carolina Cluckers"
​
The Building of the Palace...
After I studied Poultry Science in college as one of my required classes, I got hooked on poultry. I've always loved birds and decided I wanted to have a small flock one day. We've finally gotten settled enough that we can have some chickens.
I had mentioned to Bryan that I felt like I was ready to have some chickens and this past Christmas, he surprised me with a box shaped like a house and made me guess what my gift was. Here's about how the conversation went:
Me: "It looks like a barn."
DH: "Look inside"
Me: "Are those drawings of chickens?"
DH: He just Smiled
Me: "You're building me a chicken coop!!!!"
DH: "If I know you, it'll be more like a house than a coop."
He was so right......
I immediately (literally) started designing. I have no clue how many plans I went through before we finally agreed on this:
​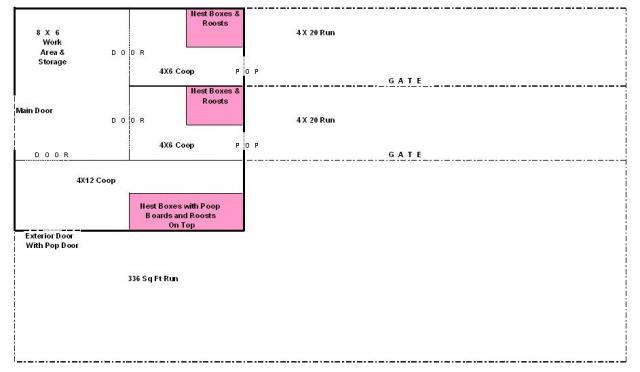 We began the palace on March 13, 2010.
My DH, Bryan has been the "Building Contractor" with myself as his "not so skilled" labor. Thanks also to my Dad for helping Bryan with some parts he isn't so experienced with.
First we had to cut down a few trees to allow for the coop and runs. We purchased a 12' x 12' storage building kit from a local building supply and modified it as we needed. Next came setting out the floor joist and leveling.​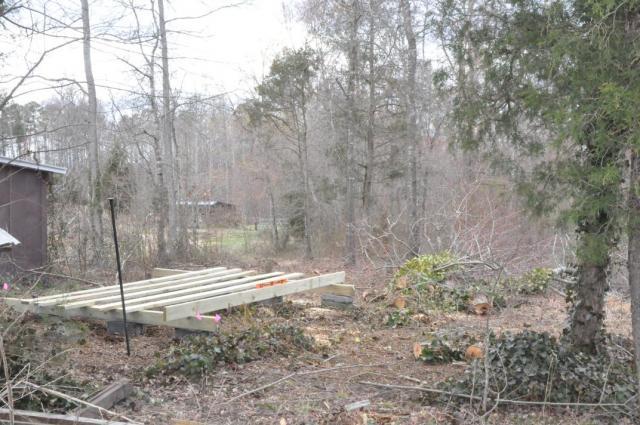 Once we had the joists leveled, we added the bands and secured the flooring. (That's my DH hard at work)
​
We started on the walls and with DH and Dad's masculine strength, we had two walls. Then three. Then four.
View from the East Side: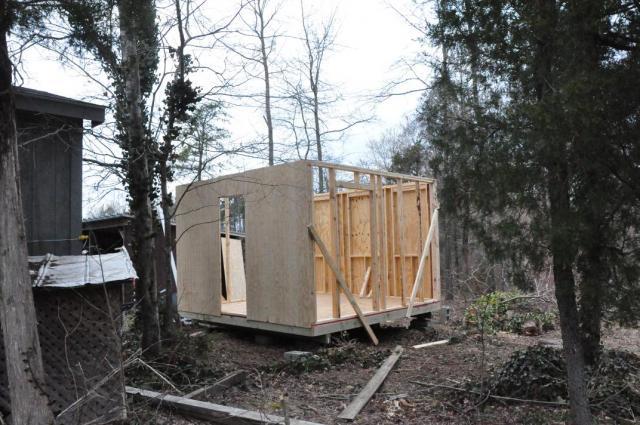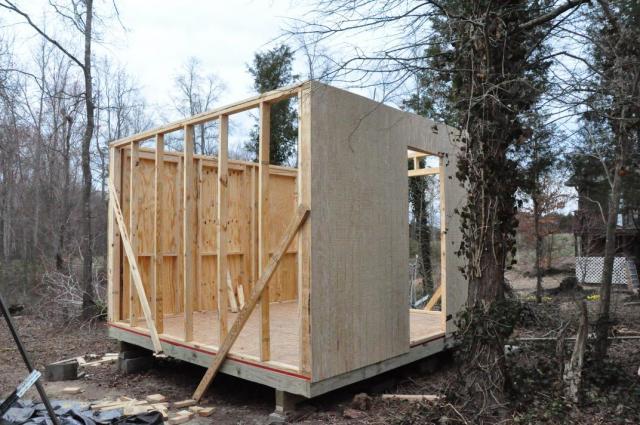 More updates to come as we move along....