The Ralston Eggery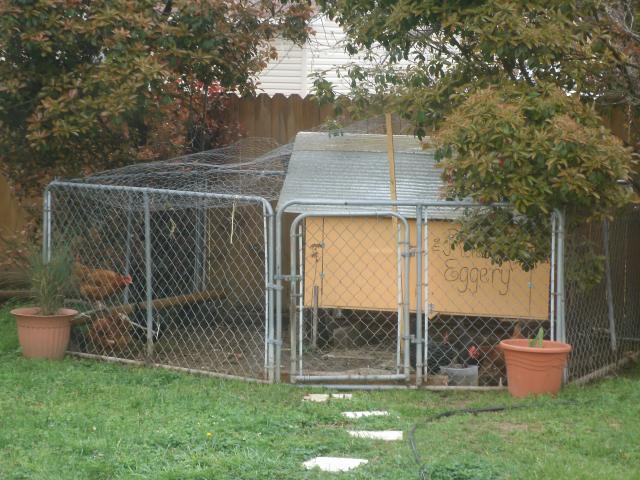 ​
Well, we got this wild hair to raise backyard chickens and here we are! We're really frugal people and we didn't want to spend much on materials so we gathered things we had (and things others had).
However, here is a list of things we bought...
lumber $10
metal for roof (found behind a Flea Market) $5
milk crates $6
hinges $5
screws $1.20
chicken wire $17
10 x 10 chainlink dog pen $100
We didn't really use any plans because it's a simple design (a small box with a peak). Just follow these plans as you see us do it and you can do it too! Does that count as "plans" BYC?


First, we made the frame. It's made out of 1x4s and 2x4s. There's Ranger helping. The frame is 6' wide x 3' deep x 2.5' tall.
Then, we cut paneling to fit for the siding. (We found this at my brother's house. He happens to live across the street and happened to take it down out of his house.
) I painted the paneling with exterior paint to hopefully help it last a while. Here's my cute husband demonstrating.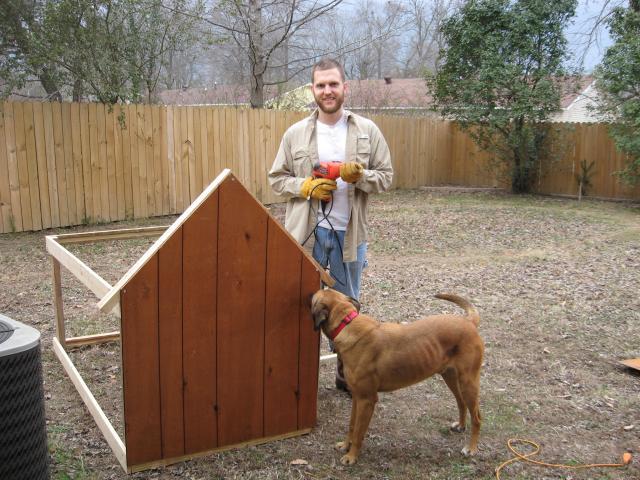 We used paneling as the floor and reinforced it with a piece of plywood. I later painted it with exterior paint. Notice the hole for the door we cut with a jigsaw
.
(We were building the coop on the deck by now because it was snowing.)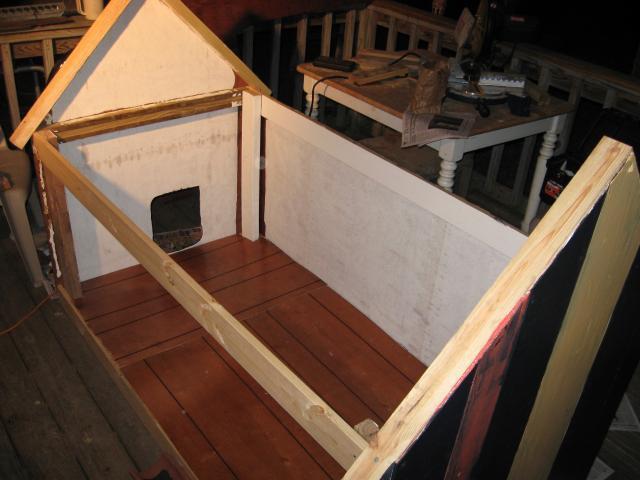 Here you can see the rafters and lathe with one sheet of tin on top.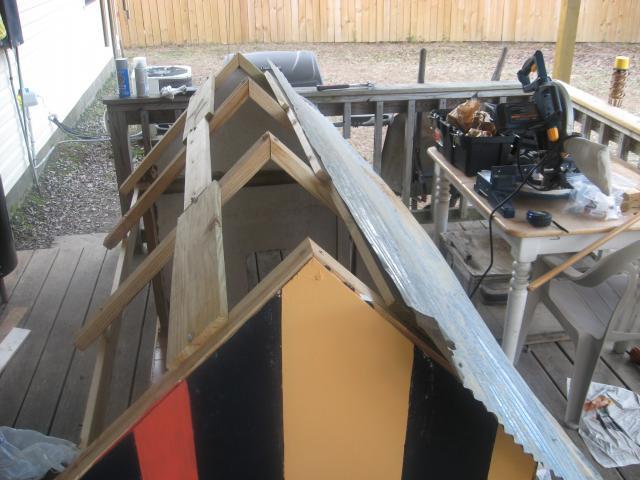 Now, if I can just get him out of there we can keep moving....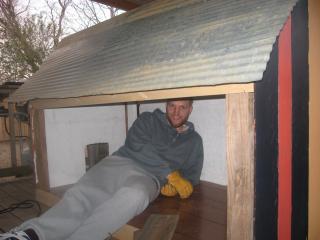 The hole for the girls to go in and out of is about 12"x13". It seems to be plenty big enough!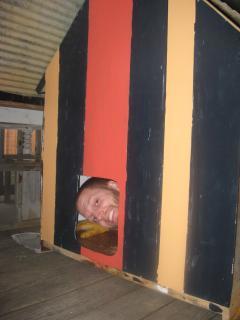 Here is a photo of the inside from the door opening for what it's worth.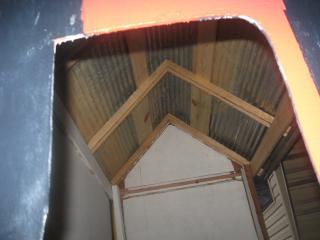 Here it is sitting out in the yard without doors.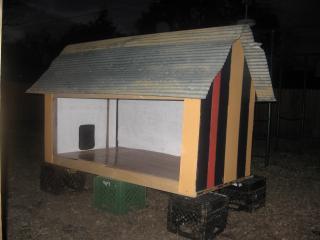 Here is the Eggery in place with the run attached around it. We set it up on hickory stumps we had so we wouldn't have to build legs. (We only had three stumps so one of them is a coffee can!) The chicken wire across the top is just temporary for now to keep anyone from flying out. Although, I HOPE they all have their wings clipped. We will make it permanent soon.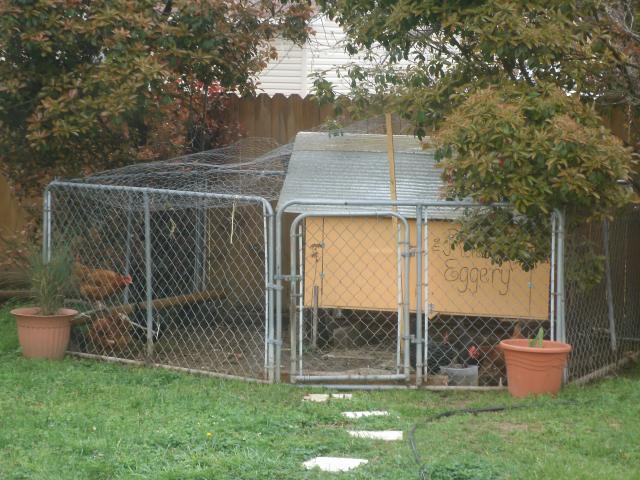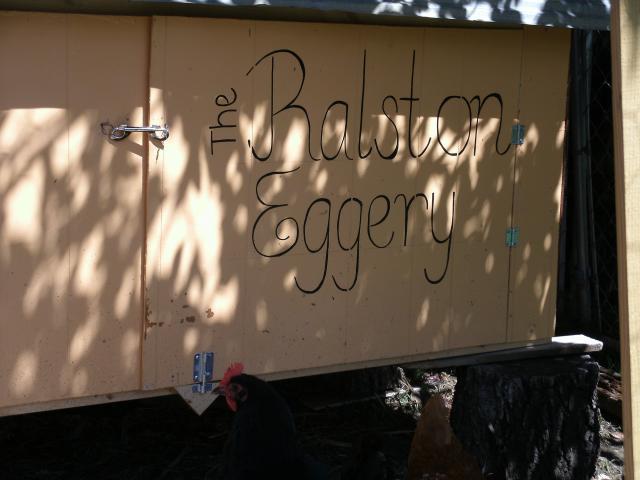 We used milk crates as nesting boxes and sticks for roosts. (We screwed the sticks to the walls for support.) I made a feeder with a bucket and hung it from a rafter.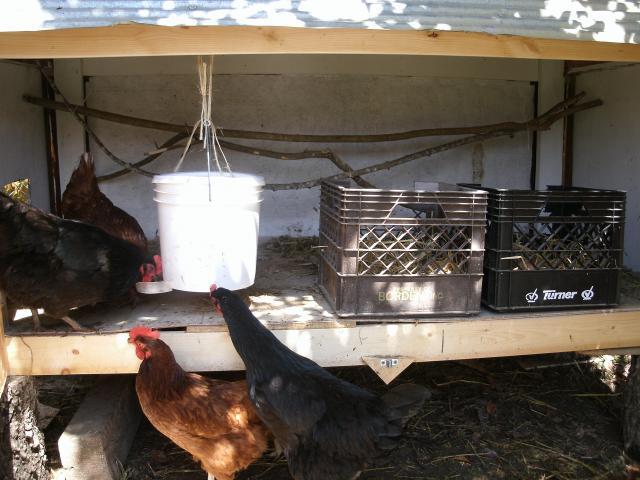 We were so excited to get the girls home!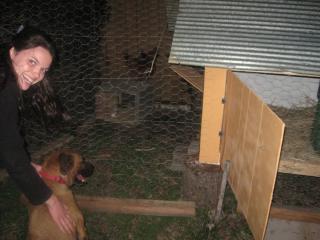 Breakfast time!

Farm life in town is so much fun!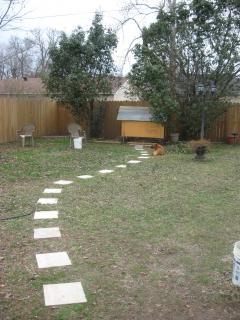 Here they are free ranging in the backyard!
The red girls being rudely interrupted while roosting...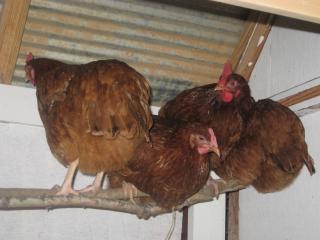 The girls...
Aunt Bee Omelet Helen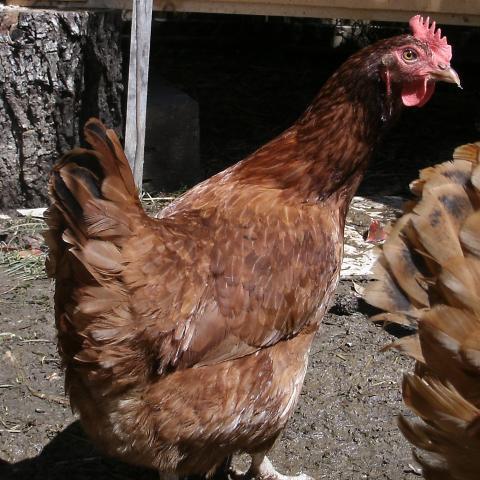 Big Mama Elvis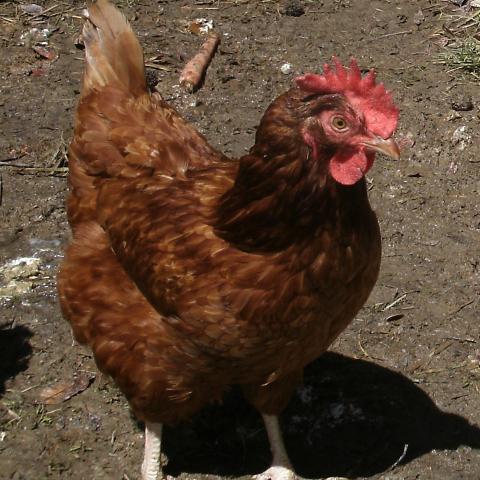 Duck Thelma Lou



So, that's how you do it for $144.20!













​