Here's a few pics of my indoor brooder........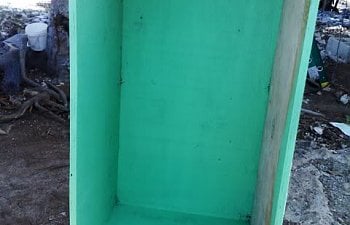 It is made out of 1/4 inch plywood and is 4ft long x 2ft wide and 21" Deep.
......with a screened ventilation opening.....



also nicely painted in green with pine shavings, chick feeder, stand for waterer and separable compartments which can be made into one.


Finally with some chicks in it..

Coop Brooder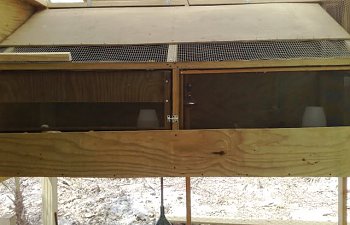 Broilers Hatched Feb 21st, 2009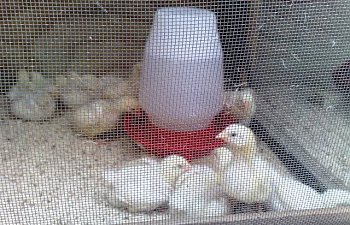 Broilers at 18 days old


Golden Polish, Buff Laced Polish, WLGH, Blue Buff Orp and WLGH's