The Poop Coop Chicken Farm
​
Our Story:
This summer is our first time with raising chickens. I have to say that I have never been fond of chickens and have had drilled into my head since I was young that chickens are dirty creatures that are just to be eaten, and only occasionally. Well, having now reached the age ripe age of 29, I have started to form my own opinions about chickens. My wife suggested in passing that we should get three chicks for Easter. One for each of our kids. I have a 12 year old son, 4 year old son, and a 2 1/2 year old daughter. My wife thought it would be a great experience. Well, knowing that "chickens are nasty", I never even entertained the idea for more than a second. No way was I getting those kind of "things" in my yard. Well, she kept at me and I decided to do some research. We visited my uncle's farm where my aunt has 30 plus chickens. His advice "do not get chickens". My aunt was quite different. She loves her "girls". Anyway, after 3 weeks of talking, researching, and thinking, I decided to allow her to get three chicks for the family...strictly on a trial basis. Well, when I went to order birds, I needed to order 10 minimum. I was not pleased. So I ordered 6 RIR and 6 CornishX. We were not sure what we wanted, meat or eggs, or pets! Well then I started to build the coop in our barn. Now, you must know that I live smack dab in the middle of town- neighbors all around, but have about 3/4 acre of land. Just enough to feel like the king of my castle. Well, my two boys and I built the coop and then the wait began. Our chicks are set to be delivered via USPS on June 8th, 2009. Well...fast forward to last week (April 30th, 2009). I am a school teacher and on a school field trip we stopped at a Tractor Supply Company in the town we were visiting. I walked in a "regular person" and walked out the owner of 10 "assorted pullets." Of course, I was going ton come home and cancel my RIR and CornishX order...NOT! After one day, I was addicted to chickens. Now, instead of my wife's 3 chicks, I have 10 here and 12 more on the way...oh my!
Well, back to the name...my youngest son named the farm. He thought that I kept telling him were going to work on the "chicken poop" instead of chicken coop. The name stuck...the Poop Coop. Of course, it is not a very nice name, but it has meaning to us!
​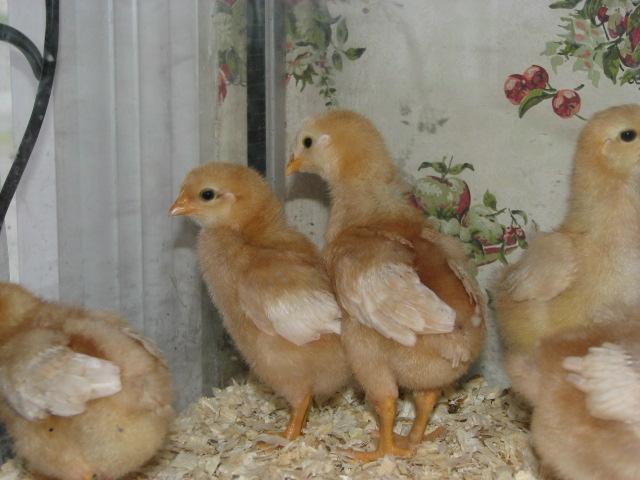 ​