Greetings fellow Chicken Lovers!​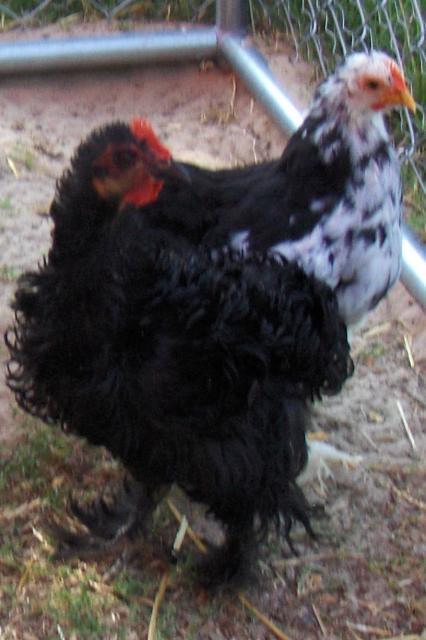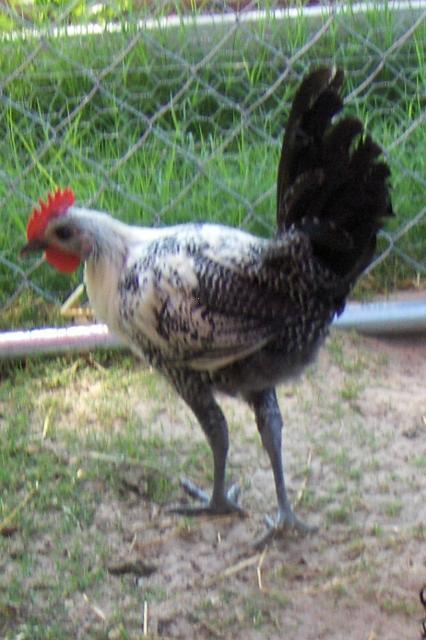 Got these four from a young breeder in town - they were Sooooo cute! But three of 'em crowed morning and evening and our neighbors began to notice they were here. They now have a new home at a petting farm and they can crow their little hearts out and no one cares! We still have the little splash cochin that came with them. We have now added 5 Rhode Island Reds to our flock along with three more unusual (meaning unknown breed) bantam gray birds. We also bought four other cute little chicks which have now grown up into the following: 1 large very dark red hen that looks a lot like the RIRs we bought from the RIR breeder, 1 silver point cochin hen that rules everyone in the flock! 1 pretty, quiet, gentle, peacemaing hen that is dark brown and black and we have no idea what she might be, and finally 1 beautiful tiny hen that jabbers a lot. She looks like she is wearing a black and silver heringbone feather jacket with a lovely shirt that shows through on her chest as complimentary heringbone rust and a delicate silver scarf on her head with a tiny red comb to set off the whole ensemble. She is about the size of a dove! She is also very prissy.
We'll post photos.
Grateful to all the BYC folks who help us with their kind and sage information.