Our Brooder
We used a part of our Chicken coop. I sectioned off a 24" side of the coop with a plywood wall 29" tall.
the 1st 3 weeks there were in an area of 24"x 48" with a metal ring inside so there would be no corners.
after the 3rd week i open the rest of the brooder to 24"x96".
In the coop we have one heat lamp in the brooder and one elec. heater in the coop for them cold nights.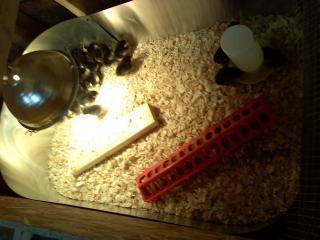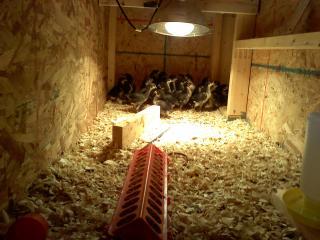 they have one 2"x"4" small roost and then theres a larger roost at the end with 3 levels.