Hello, my name is Kassaundra, I am new to raising chickens. I am married to a wonderful guy and our only children are covered w/ fur and now feathers.
We are very interested in sustainable living options and are starting on a journey to make more sustainable choices and one of the first we have decided on is raising/growing as much of our food as possible, but here is the catch, we live in town. This is where our choice to raise chickens comes from, we are attempting to garden w/ the girls doing the weed, and insect control, and the fertilizing. We have done a lot of research of several versions of gardening and have "stolen" ideas from many sources, trying to adjust to our state's ..................... diverse?........................ weather. lol
We are also very interested in sustainable energy sources, but choosing one battle at a time!

Here are some pics of our first ever EE chicks.




100% chicken, no Mcnuggets here!!!!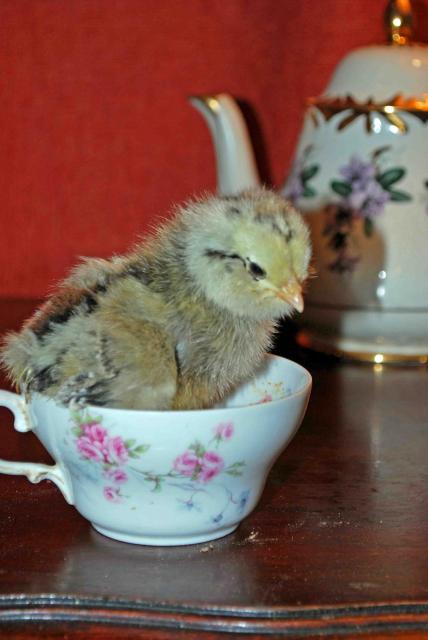 Do we have any Earl Gray?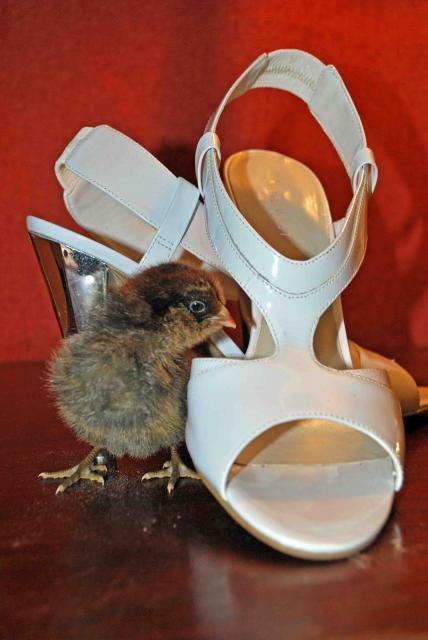 A girl and her shoes, it's a beautiful thing!!!!

We have a golden eaglet, and a falcon in our yard!!!!!!!!!!
Here they are don't be fooled by their humble chicken origins!
The falcon posing as a 5 wk old EE.
And the "bantam" golden eagle disquised as a 8 wk old EE.
We got our very first egg, it is a beautiful alvacodo color. So excited to get colored eggs now to see what color the next 21 will make!

Our girls are EE's from Meyers Hatchery, they were hatched on 9-21-10. From everyone's experiences I wasn't expecting any eggs for several more weeks, we didn't even have the laying boxes in yet, we were going to do that this week since we had "plenty of time". The pic is almost perfect for color, there is a store bought medium egg for color and size comparison. One down 21 to go ............ keep the colors coming!
Let's take care of the Earth, it is the only planet we know for sure has chocolate.