Here's a pic of the peeps at 1-2 weeks, and a pic of the white Leghorn doing a little pest control in the garden: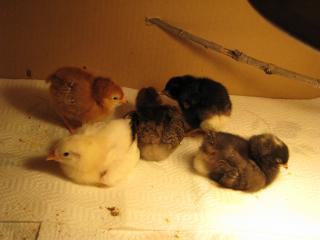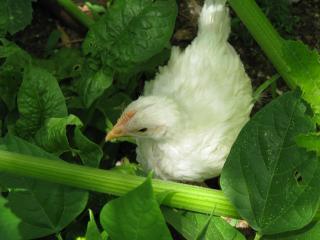 The Eglu Cube arrived just in time to put the girls outside. If you're interested in the Eglu Cube, see this thread: https://www.backyardchickens.com/forum/viewtopic.php?id=182478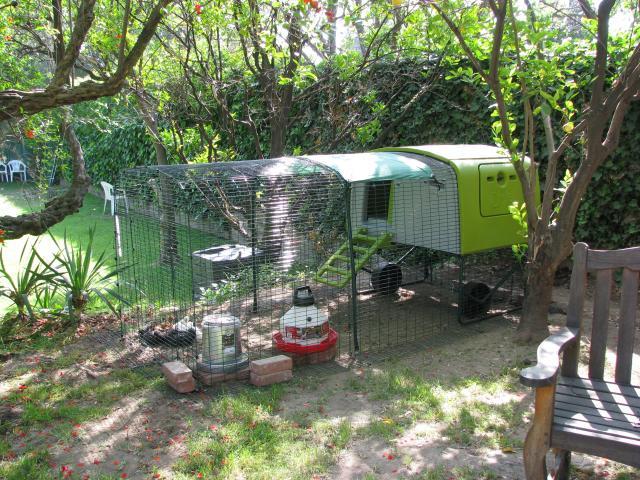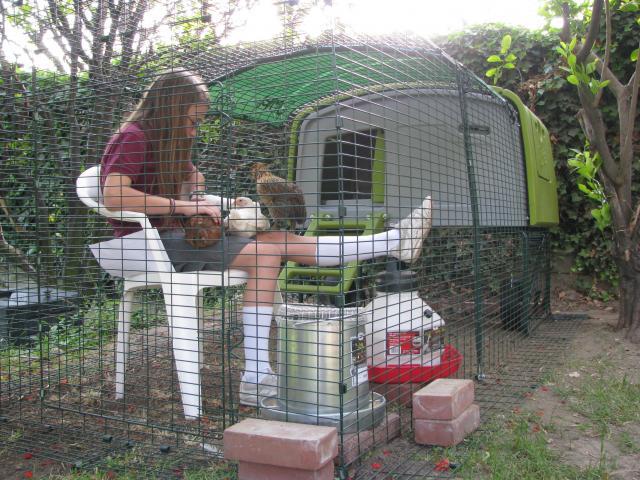 Here's our first egg! Laid on August 2, by the Leghorn at about 17 weeks old. The brown egg is a medium-sized, store-bought egg.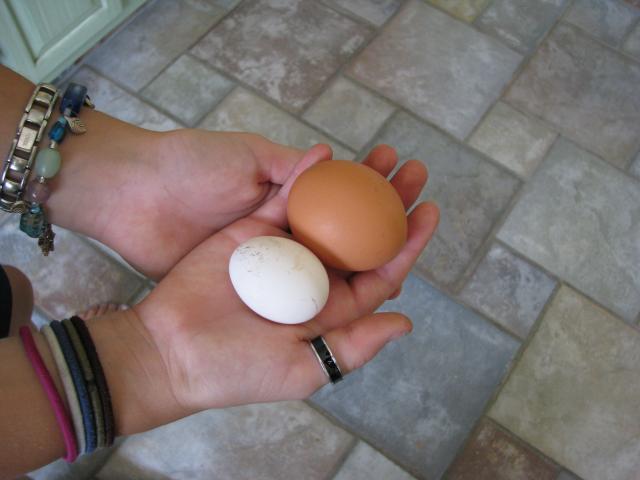 Have a great day!