Hello Everybody. My name is Chris, I am a new member, and would like to share with you our girls and the building of their coop. We purchased 6 chicks onMay 20th, 2 Rhode Island Reds, and 4 Buff Orpingtons. They of course are growing fast, and about 2 weeks ago the wife demanded that they be moved tothe garage (from the family room), as they were getting quite stinky. Go figure. Here is a pic of the girls;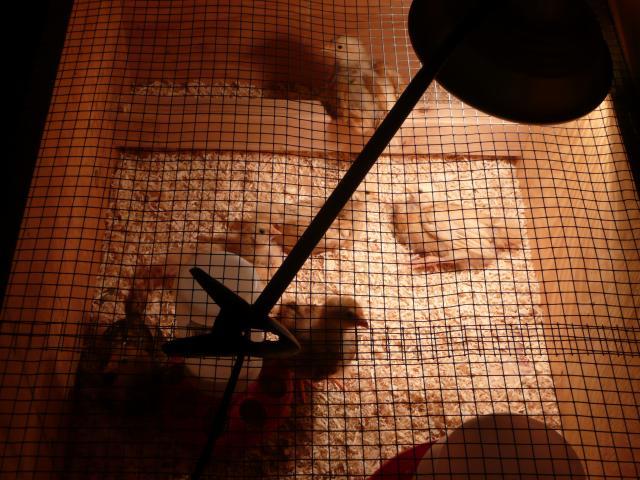 Here are a few pics of the coop, minus the Hen House;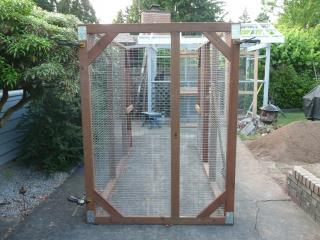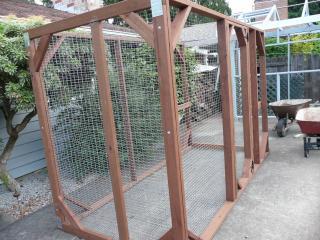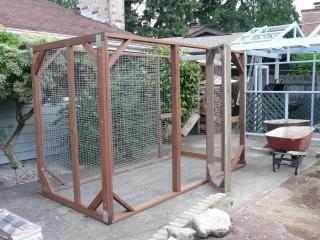 Now I have to get the Hen House built. I am building this coop in a modular fashion, so that it can be disassembled at a later date. The walls are secured with carriage bolts and the wire mesh floor is attached with deck screws and washers. The Hen House will slide into the coop at the open end. The coop is 10 feet long and 5 feet wide and 6.5 feet tall. Hen house is 5 feet wide, almost, and 2.5 feet deep and about 4 feet tall. The nesting boxes are 14x 14 x 14. Here are some pictures of the Hen House as it progresses. Working on it a little each night after work.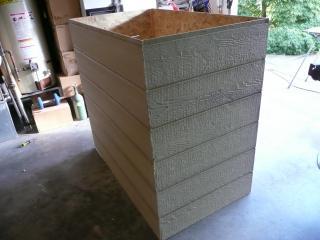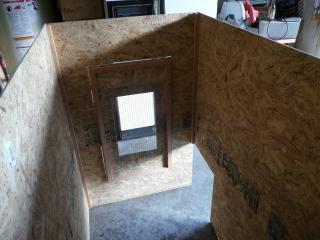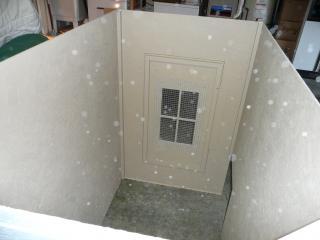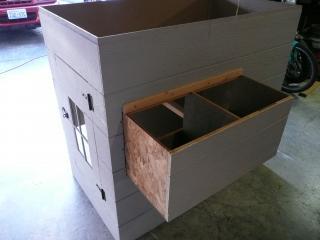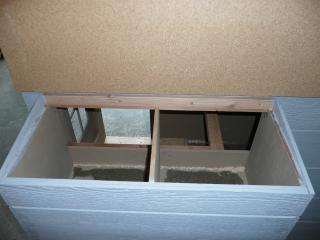 I made the floor under the roosts out of wire mesh, so the poop would drop through to the ground. Hopefully this will work out in the winter, or will have to put in removable drop pan to keep in warmth.
Everything was now ready to assemble, so after borrowing a neighbor's hand truck (we needed one on each end) to wheel the coop assembly to the other end of the yard, my son and I push/pulled and the wife and daughter kept things steady. We finally made it to the prepared location. We then installed the Hen House. Ooops, things were a little high. I intended for the Hen House to be 2.5 feet off the ground, but didn't take into account how high the nesting boxes would be off the ground. And out of reach. So with a little quick reconfiguring (moved Hen House support rails to 18 inches off the ground) we were in business.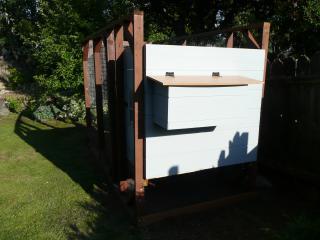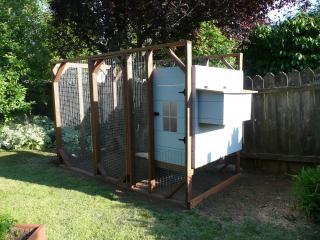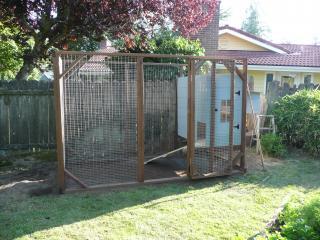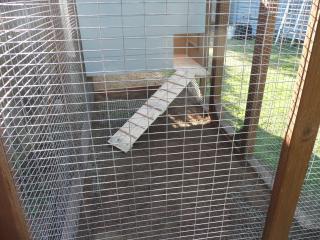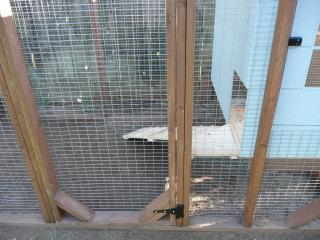 So there it is. I will update this after I get the roof on. Next week I hope. I will close with a few pics of the girls out enjoying themselves in the sun a week ago.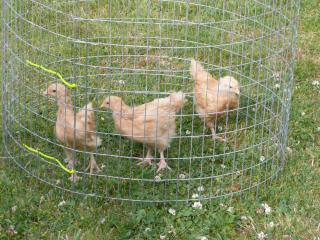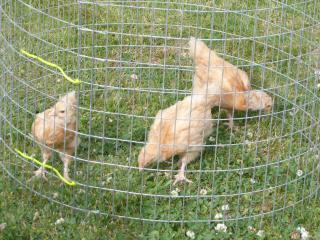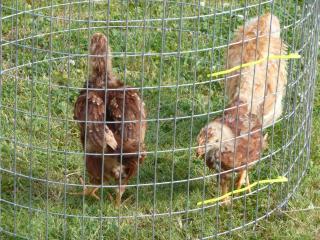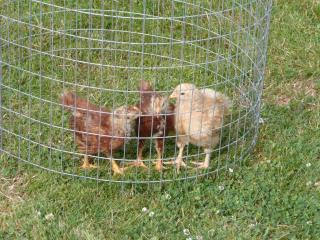 Please feel free to contact me with any advice or suggestions you may have regarding anything you may have noticed regarding this coop and it's design. I am still new to the Chicken thing, so welcome any input.
Thanks for looking
Chris Lewis
Kent, Wa
[email protected]