Light Sussex are one of the breeds I'm working with. I'm starting with 2 lines of these. One line came from Bill Braden - Landoftobe in OK. I'm not sure where he originally got his. I ended up with some really nice birds from this hatch. Good sized birds, good type, fairly strong black and clean legged. They matured very early. They hatched on 5/14/09 and I got my first egg from them on 9/30/09! Just under 20 weeks! The other line is from Paul Bradshaw's Australian imports. These are very heavy stout birds. And very strong in the black. There is some ticking and some of the birds have a few feathers on the legs. The 2 lines seem to complement each other very well. My future plans are to cross these 2 lines and eventually develop my own line. The breed as a whole is proving to be one of the sweetest, friendliest, curious, beautiful, non aggressive birds I've ever had! Can't say enough good about them!
3 day olds: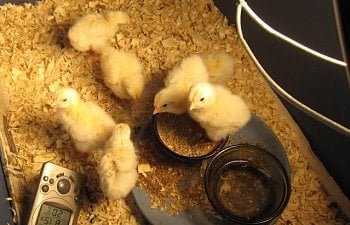 7 week olds: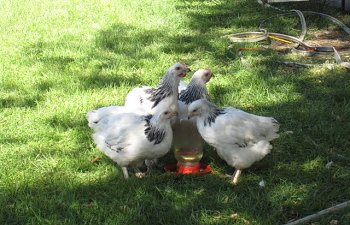 11 week olds: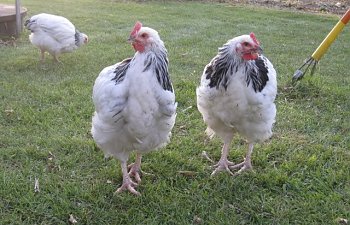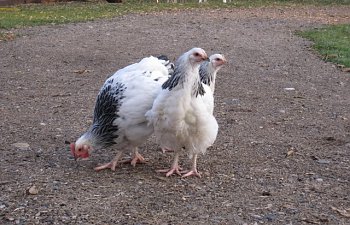 12 week old pullets: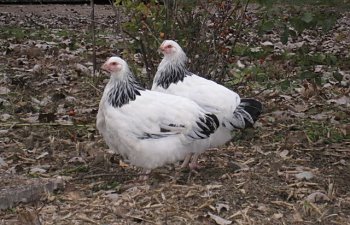 3 month old cockerel:


POL pullets:



Just another statue!



Yes that's my kitchen sink they're drinking out of! Redid the kitchen and I couldn't part with it after sooo many years!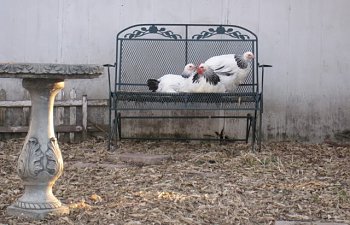 My laying flock at present: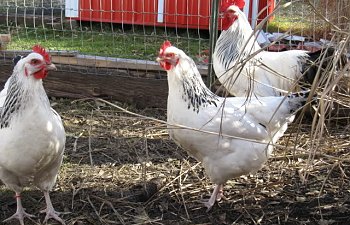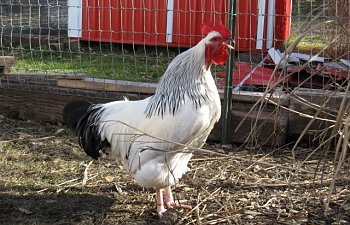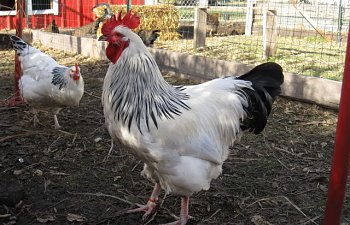 All lined up for treats!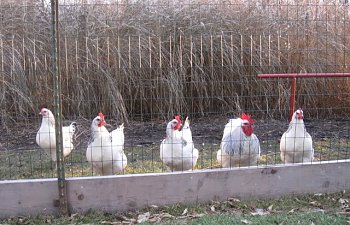 And Dancing Roosters!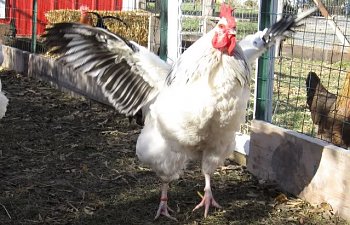 Thanks for looking!