..and it begins.
FRIDAY APRIL 24TH, 2009​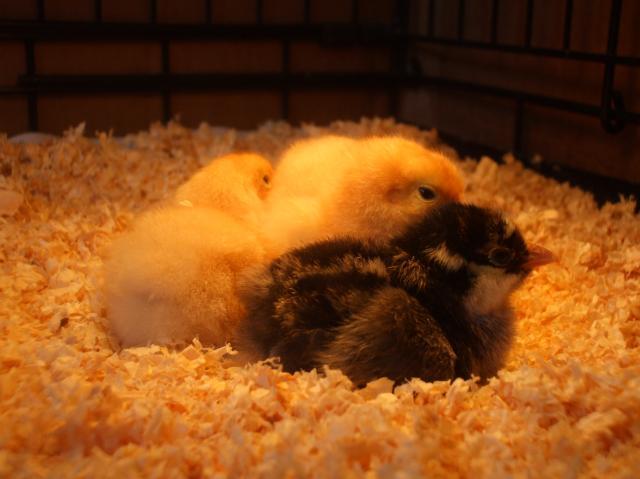 Two Buff Orpingtons and one Silver-Laced Wyandotte, three days old.
[Lady Buffington, Dot, and Friend]
...and one of those BOs, all grown up: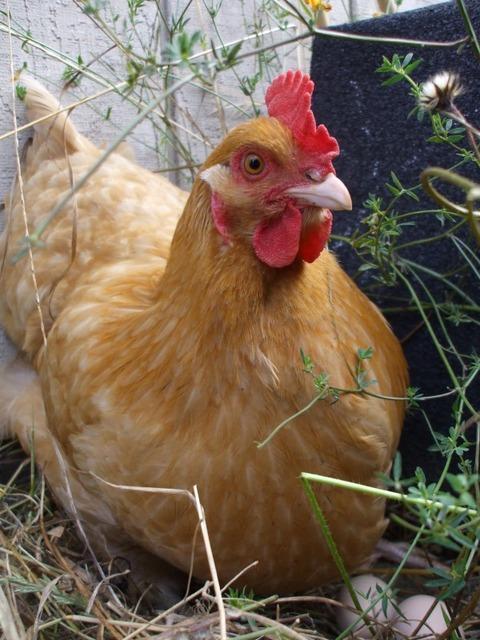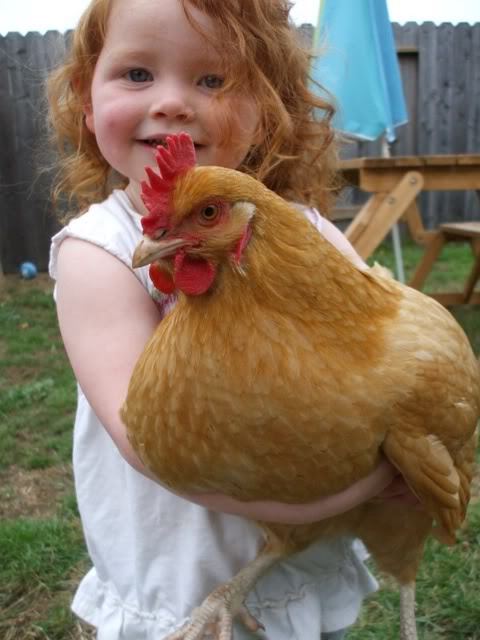 Friday, March 5th, 2010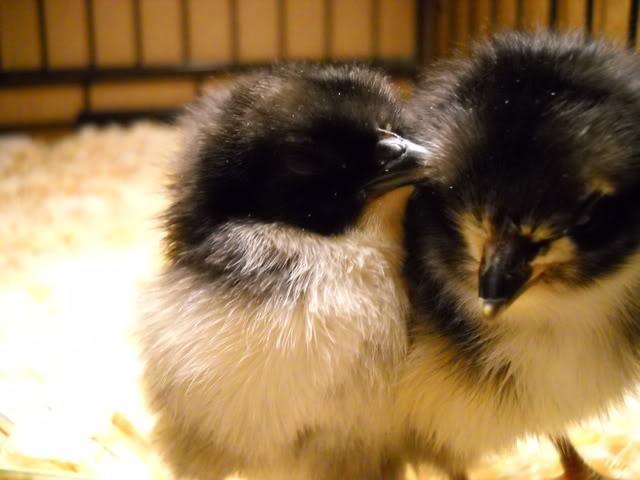 Recent additions to our little flock: two black Jersey Giants and one Light Brahma (presumably hiding behind the giants).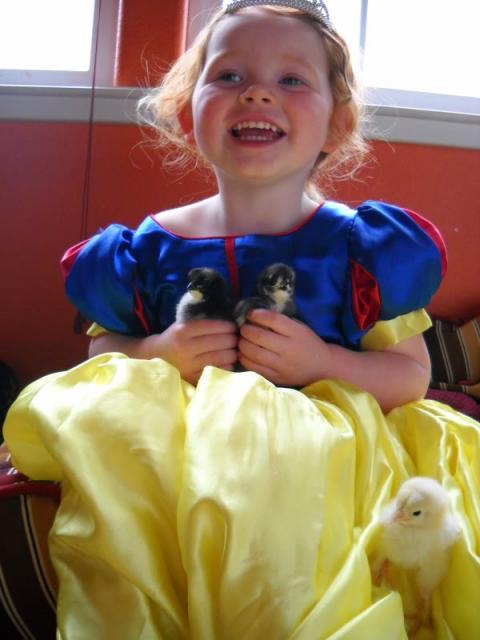 *~*~*~*~*~*~*
AUGUST 2011 : RACOON/SKUNK BATTLE!
Lost one BO to what I thought was a racoon, but have only managed to trap two skunks so far (and I haven't been sprayed, either!).​