I'd like to introduce you to a few of my little feathered friends.
This is our hen house and pen. Yay!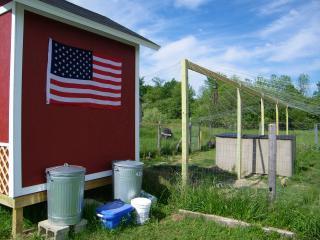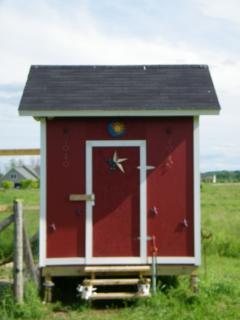 Here are a some of our lovely girls (and boys)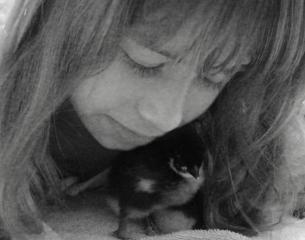 - My darling "chicken whisperer"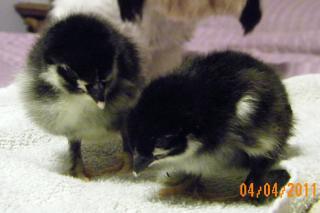 These were my Black Copper Marans as chicks - we now have wonderful chocolate colored eggs!
These are the new Brahma and RIRs as youngsters: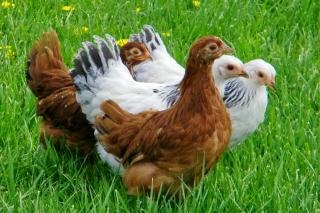 This is Millie. We brought her home fall of 08. We were told she was about 3 years old. Poor thing is almost blind, doesn't lay eggs and gets confused easily. She wants nothing more out of life than to be held by her humans. Gotta love her. Our darling girl has since passed away. Rest in peace Millie, we will forever love you.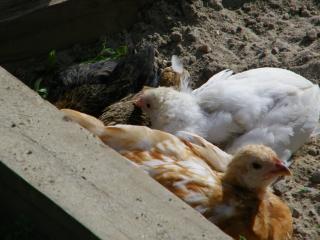 Some of our babies hanging out in their sandbox takin' a bath. OK, well this was wayyyy back in 2010. I know, I know! I need some new pics.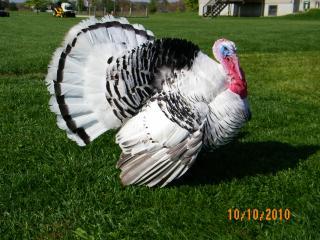 This is Palermo, he is just gorgeous now!
Palermo, our Royal Palm, is just beautiful.

A terrific thank you to my wonderful husband, without his help none of this could be done. Thank you honey! And to my children, I love you guys, you are my heart and soul.