Hi all! Just noticed I have this option...YAY! We are in Washington state, Puget sound area...Kitsap county. I have only been in WA for a little over a year, and this is my first time in a rural enough area to keep a little family garden and now raising ducks. It has always been a dream of mine, and I am very excited that this part of it will soon come true! All I need now are a milk goat and couple of sheep.
I will definitely be keeping a blog of my duckies and add lots of photos as they grow so keep checking in!
Hatched April 19th
Welsh Harlequin named Bolt ~she's fast!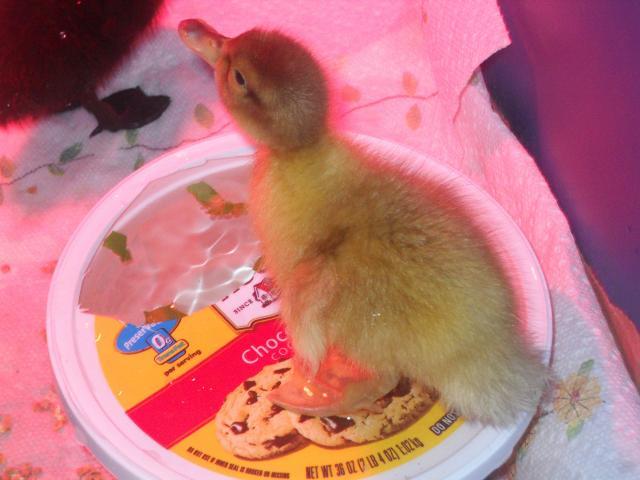 Welsh Harlequin and Cayuga~Stormtrooper Rex and Darth Vader, my 5yr ols son named them.
The other Cayuga~ Luna
Those are my babies!