THE ROO: "Sue", Easter Egger, DOB: March '11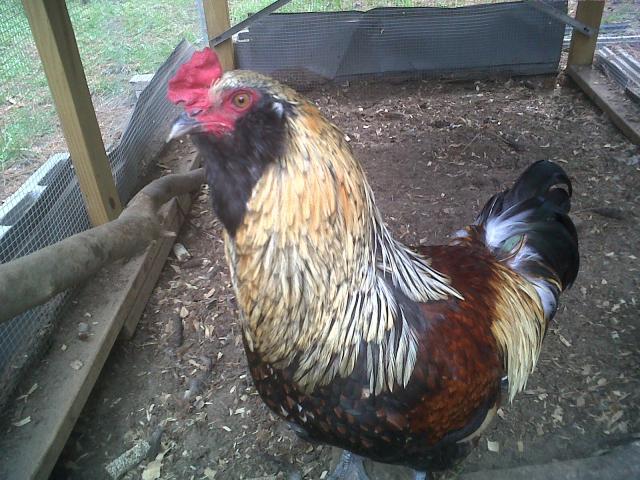 THE LAYER: "Layla" Rhode Island Red DOB: March '11
THE BROODER: I gutted an old freezer and flipped the door into a work table. An old screen window nestles in to the top perfectly and amazingly can hold the weight of a curious indoor cat! It sits on a couple of cement blocks (for height) in my screened back porch.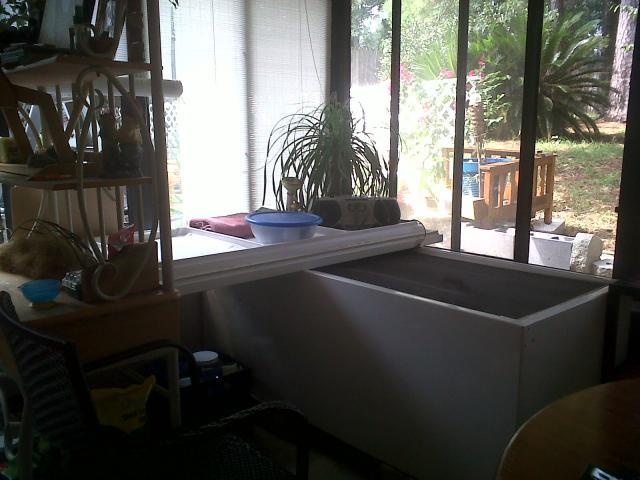 THE 29: Rainbow Layer Assortment, DOB: 9/19/11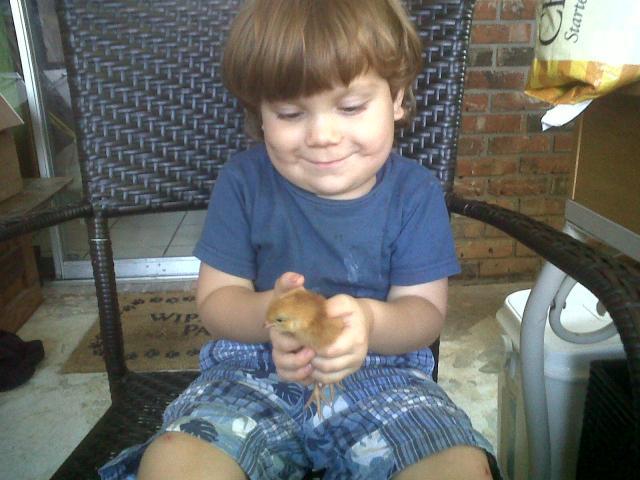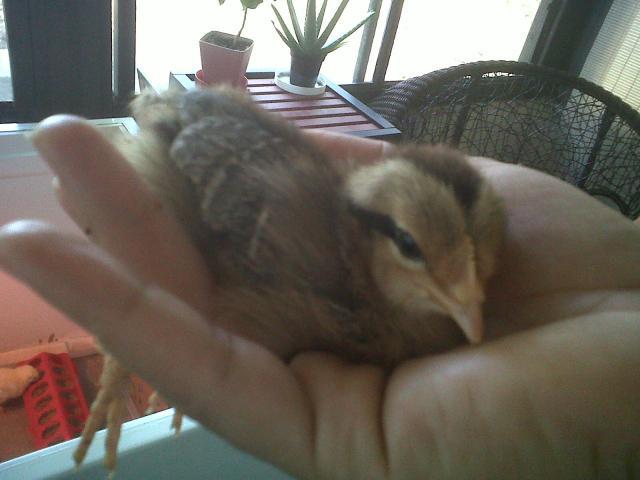 I ordered 25 rainbow ladies from McMurrey and there were 29 in the box! 2 with blue dots which I assume are the "rare and unusual" breed bonus chicks.
2 Weeks old: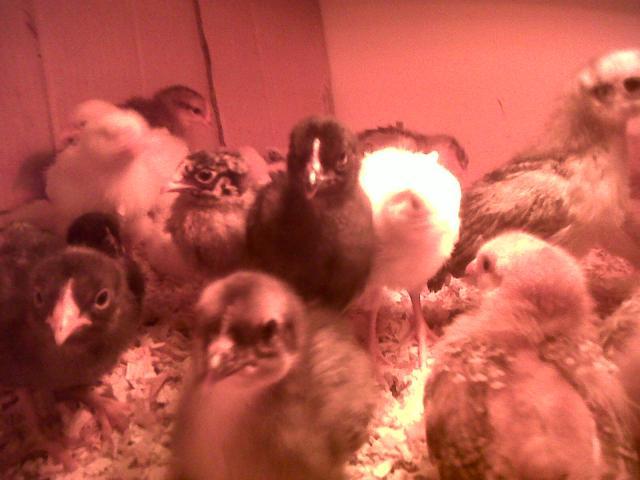 down to 28... 10/11 "Dalai" was lost to Ascites. She meditated through her ordeal so I call her Dalai (pronounced like Dolly)
10/15
Starting my bigger coop and run today! Pic page to come!