(My actually-very-friendly rooster, Timmy.)
​
My name is Jess, I live on my TinyFarm in Indiana where I keep a couple flocks of mixed breed chickens, 4 Nigerian Dwarf goats, 6 rescued kitties and a rescued Pitbull. I'm also a silversmith! I turn metal and rocks into sparklie things for you to wear! Selling my jewelry is my only source of income at the moment, so, if you like shiny things please feel free to check it out

I sell mainly via Etsy, a site for handmade items, and my shop can be seen at http://metalsmitten.etsy.com.
​
I am excited to announce that we will be starting very limited breedings of Nigerian Dwarf goats, hopefully to begin in March 2012!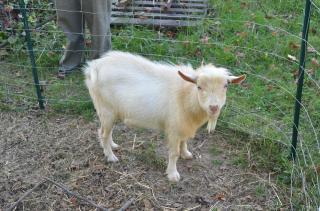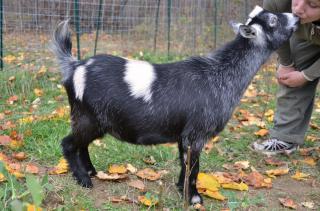 Cast A Spell (Sire)
Blue Eyes
x Delphi (Dam)
M
o
no
S
po
t
s
- Due in March!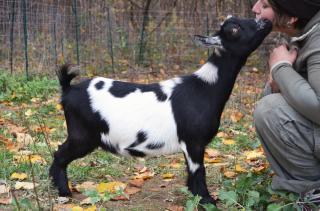 Lyric (Doe)
M
o
no
S
po
t
s
- Also bred to Cast - Hopefully due in April!
If you live near Bloomington, Indiana and are looking for baby ND goats in spring 2012, please feel free to inquire!
​