Our journey with chickens began Tuesday after Easter when my husband came home from work with a box of four chicks. My three girls loved them instantly. We had no idea how old they were or what breed they were.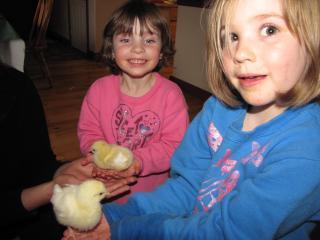 How quickly they grew! Within a week they had outgrown their box and were flying out! We made them a bigger box in the garage. Time to start building a coop.
My husband and his brother began the process of building the coop. We planned to have space for about 4 or 5 chickens. We live in a small rural subdivision so the chickens will have to be confined. Using ideas from the BYC coop designs, we built a coop with an attached run. It took two weekends to put it together.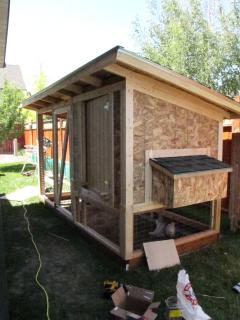 .In the meantime we realized that two of the chicks were roosters. Since we couldn't get roos at our place we found a new home for them on a farm.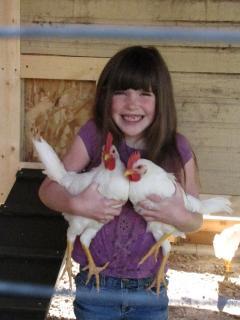 The two remaining leghorn hens (Sapphire and Diamond) now ruled the completed roost!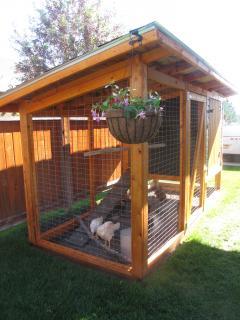 Mid July a Silver Laced Wyandotte (Silver) was given to us.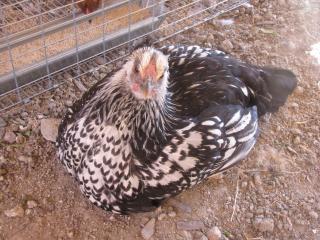 Just recently Mammoth (Light Brahma) and Caramel (Ameraucana) joined our small flock. Just yesterday I heard some crowing and am concerned that Mammoth may be a roo!