My name is Michelle, I live in Palmer, Alaska. My Chickens just won

GRAND CHAMPION

at the fair!!!!
Laughing
This is Jukie the most spoiled lap-chicken I know. She follows me all around the yard and jumps into my arms when called.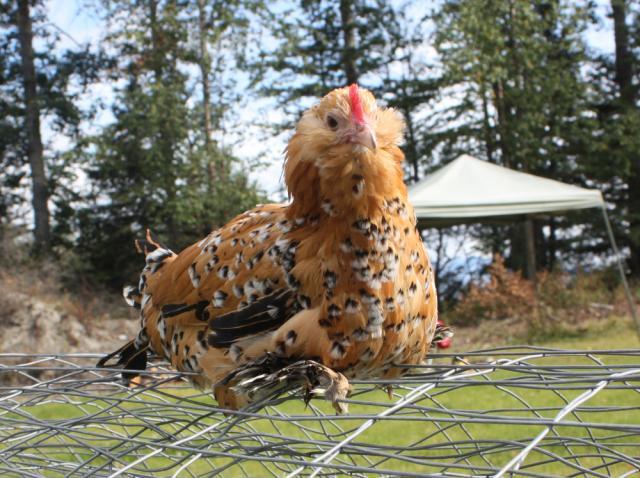 And this is Roz, She loves to fly up and look down at me before landing on my shoulder or on the ground at my feet. She'll ride along on anyone.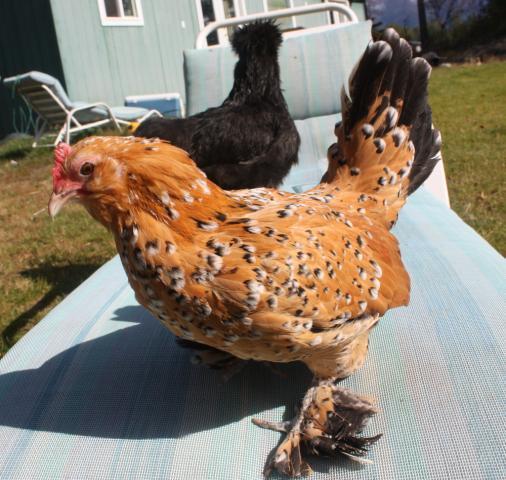 And the cutest little rooster, Kitty. He has the best little crow and is a total gentleman.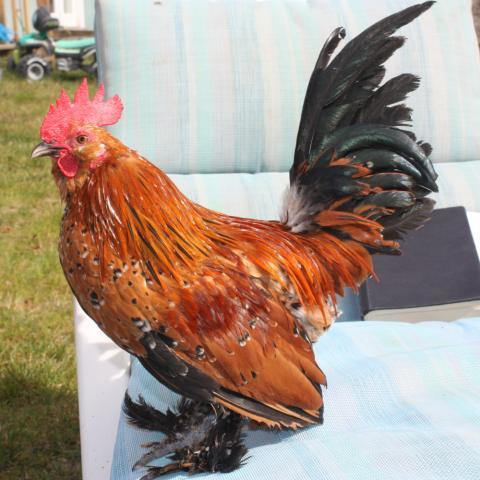 They won thier award at just 4.5 months old I can't wait to see how they mature.
Thanks for stopping by.