Hi, I'm Fiona.
Let me introduce you to my lovely, cheeky little Pekin friend Lavender, & to the much-missed, sweet, lovely little Belgian friend Beatrice who very sadly didn't make it through a nasty chest infection, & was put to sleep recently. I can't believe she's gone, poor little soul, she didn't deserve it. I did my absolute best for her, & so did the

vet.

Lavender's fed up & missing her, me too, so we'd better find Lavender another friend soon..................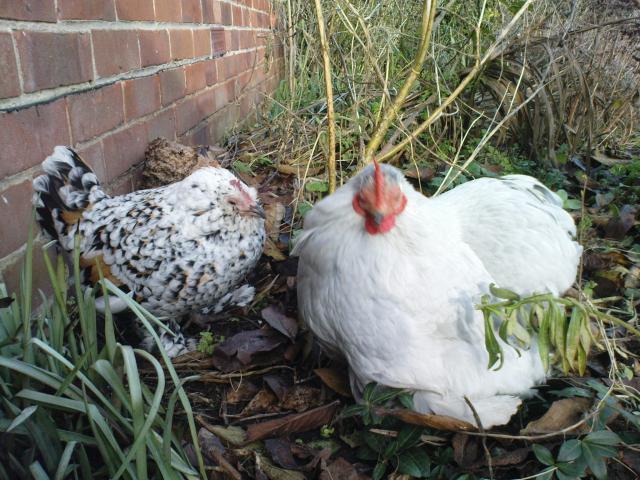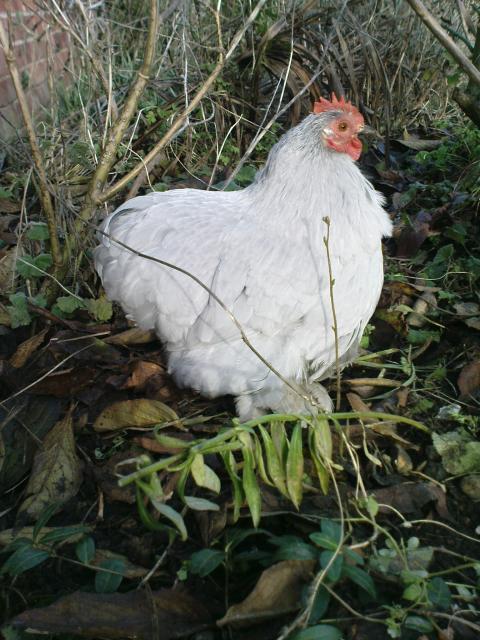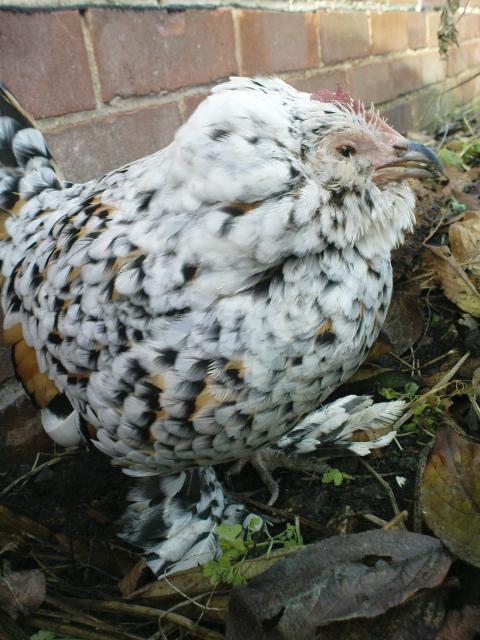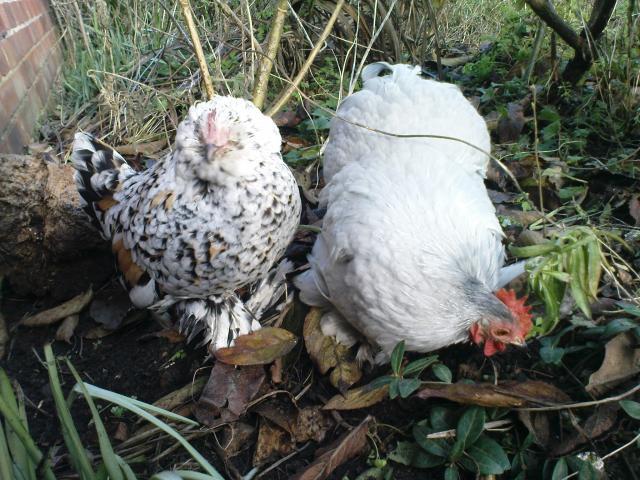 BEATRICE LAVENDER LAVENDER

CUTHBERT "THE BRAVE" - UPSTAIRS ON THE LANDING (I HAVE 2 OTHER PIGS BUT DON'T HAVE PICS OF THEM YET)
I've always had lots of animals - I could never be without them. Over the years I've had some wonderful cats, gerbils, budgies, hamsters, rats, mice, guniea-pigs (30 at one time!), ducks, tortoise, rabbits & chickens. I'd be in my element if we had a big house with plenty of land (& money) so I could have all the animals under the sun - except spiders - I'm scared of them!
Update ............... I have now found a lovely little young Pekin bantam as a new friend for Lavender. I've called her Bluebell. She's vey cute. The two girls seem very happy together, after their initial fight for position as top hen! I knew it would be Lavender anyway - she was always the boss when Beatrice was around. Here they are together on the back of the sofa, and out in the garden -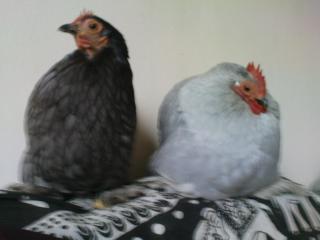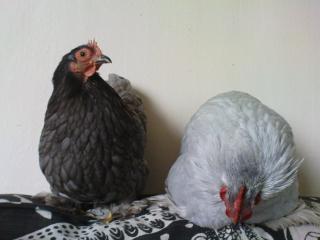 BLUEBELL LAVENDER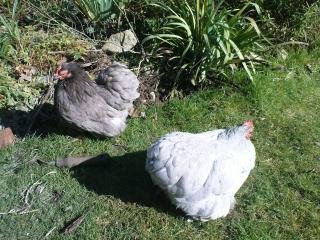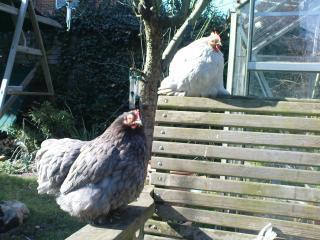 BLUEBELL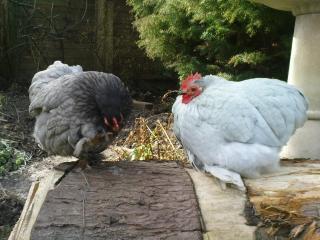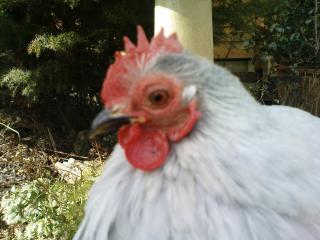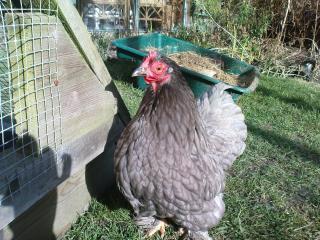 I love my little chicks - they're such characters & we really communicate (same applied to Beatrice of course), & they love my company. Lavender & I know eachother very well & we understand eachother's words & noises. Little Bluebell is still learning, & getting quite tame already. People who have never met a chicken cannot believe they can be such characters, often quite comical, each with their own personality. It makes me angry when people say "it's just a chicken". NO IT'S NOT! Like all animals, if you spend time with them & interact with them their personalities emerge. It's a two-way thing. I can't understand people who say they like dogs but not cats - why? They're all the same to me, just in different bodies! It's the individual animal that matters to me. I don't care if an animal is "ugly" or pretty. They've all got their funny little ways, can be very loyal & become your best friend. My husband likes animals but not to the same extent as me. There's something so special about that connection you can have with an animal. I still find it amazing - that communication, trust, understanding. More pics to follow soon. My Tortoise, Compo, is waking up from hiberation, so will post some pics of him too, & my 2 other guinea-pigs - funny little men they are, but not as brave as Cuthbert!