The finished coop!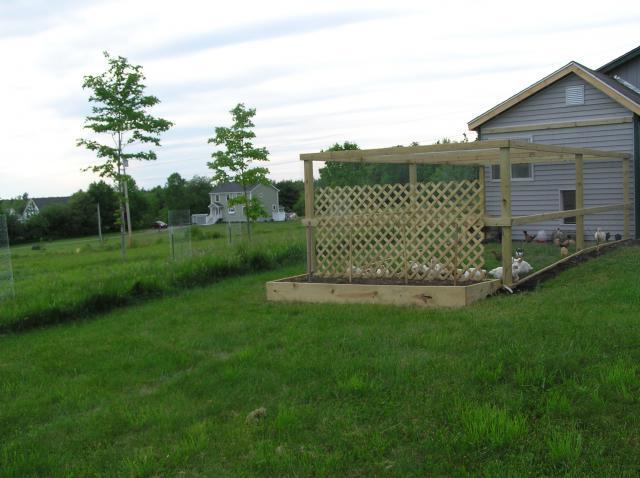 We planted 4 grape vines and some peas around the perimeter. The raised bed at the end will have veggies. The inside is pictured below in a pre-chicken pristine state!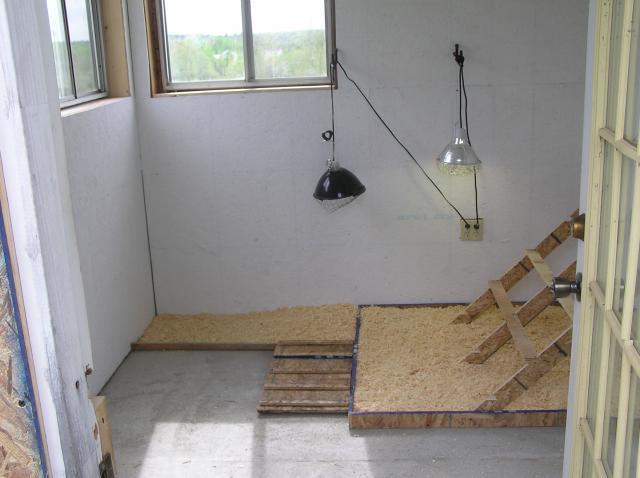 THE CHICKENS (from Estes Hatchery, Apr 29 hatch date)
BUH! the cornish cross! This was taken at about 4 m.o.
Buff cochins - my manly girl
Mottled Houdans - two hens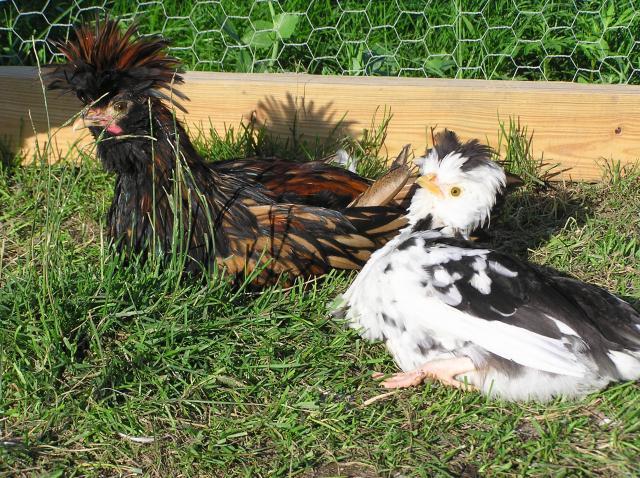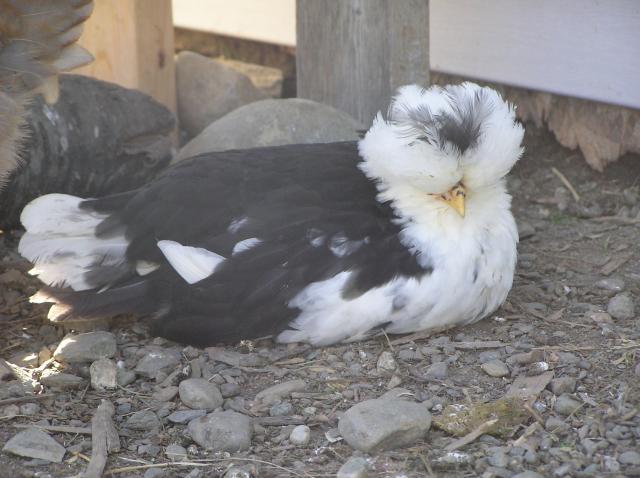 polish rooster with partridge cohin, buff cochin and welsummer hens
White capped black polish rooster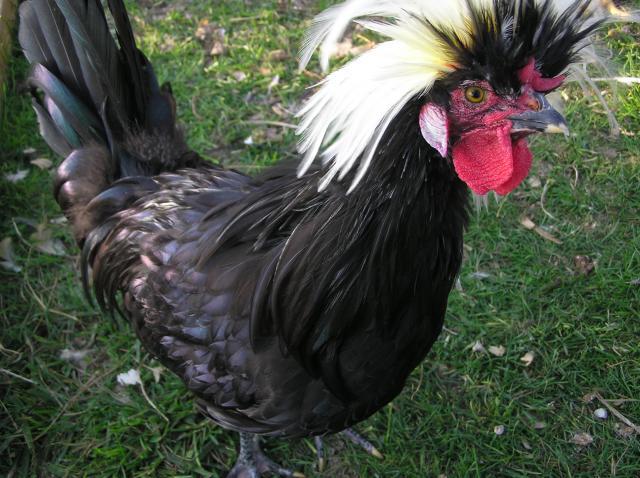 Sicilian buttercup hen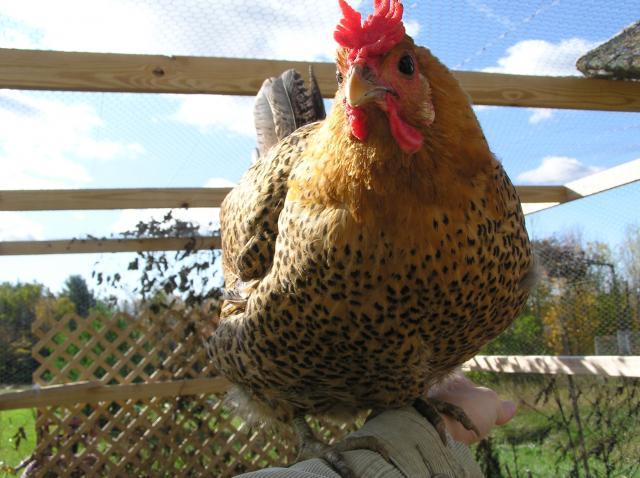 Araucanas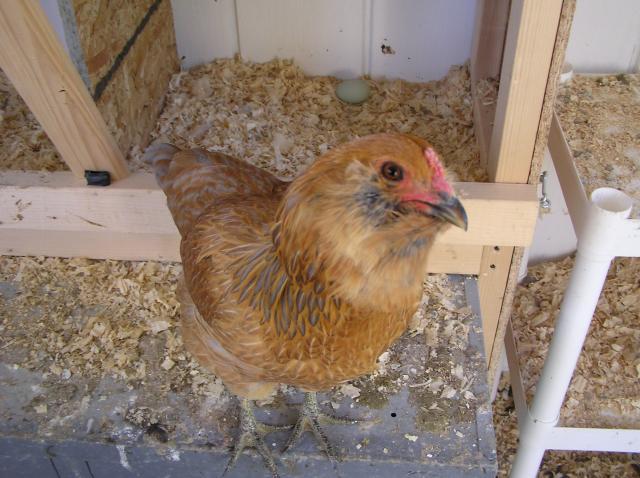 Salmon faverolles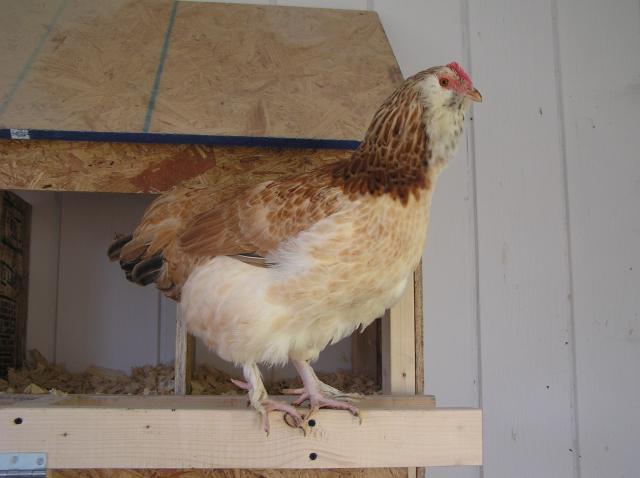 partridge cochin with polish rooster and buff cohin hen in background
Welsummer
​


​
​


​
​