My Coop Project
I ordered a coop off of ebay, it was "Le Coop" and I got it with free postage. After weeks of beautiful weather it showed up in the middle of the worst storms we have had all winter.
The first sunny day we had I busted it open and set it up.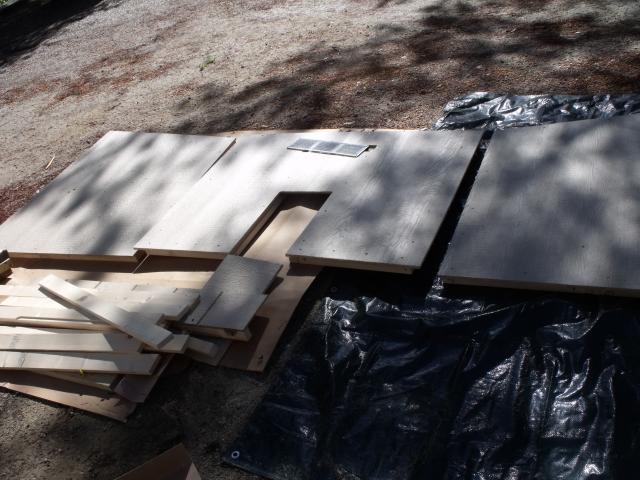 One of the legs was missing and one of the floor joists was damaged during transit but other than that everything was in ok condition. We reenforced the damage floor joist with the 3x2 they sent for the perch and used an old closet pole for the perch instead. And we had enough small scrap pieces laying around to make a new leg.
First surprise- they had put galvanized sheeting down on the floor. This was a wonderful surprise as I had been up worrying the night before about what I was going to do with the floor.
Second surprise, it went up fairly easy.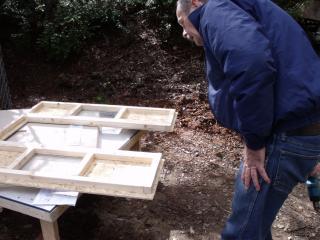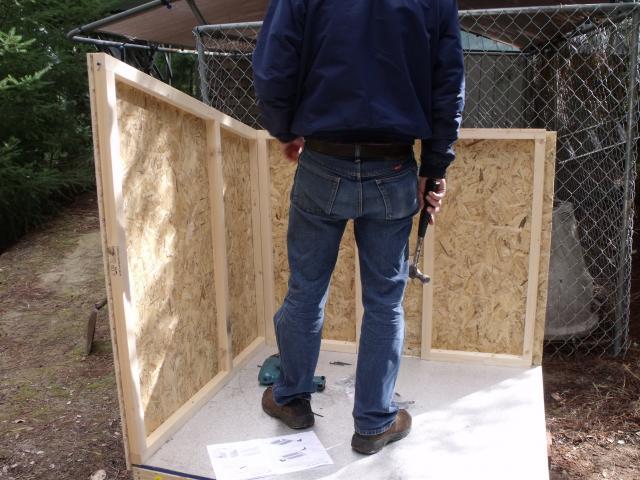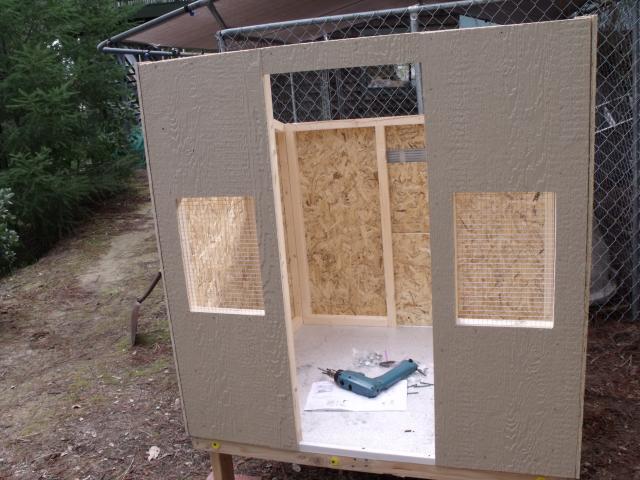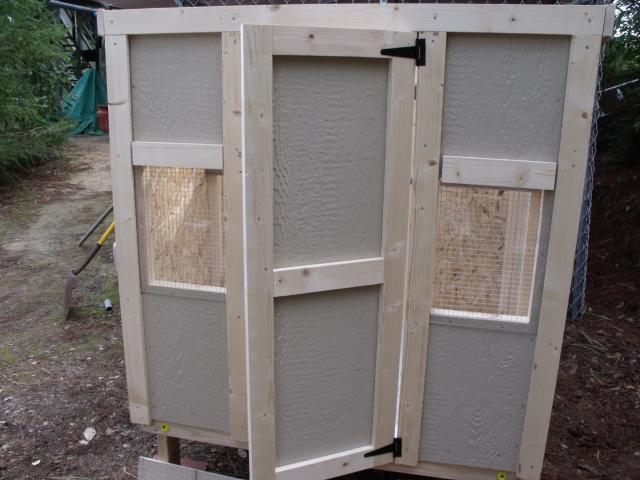 My niece inspected the henhouse for the girls- she approved!
The trim was unpainted, as was the interior walls so I painted the trim to match our house and did the interior walls in a lovely shade of "oops" green curtasy of Home Depot's oops shelf. I also added several locking mechanisms to keep the 'coons out.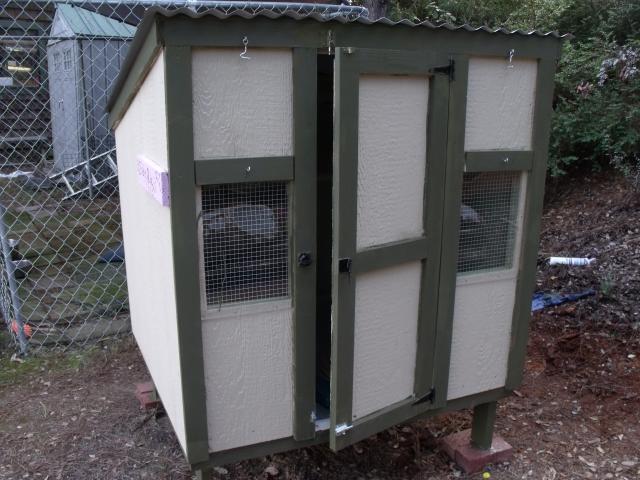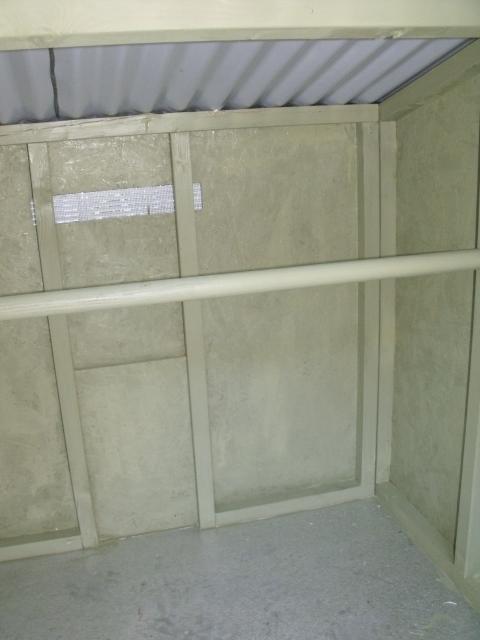 My niece and her friend made a sign for the girls.
Things I like about the coop:
-the flooring- a surprisingly nice touch.
-the welded wire over the windows and the acrylic windows.
Things I didn't love:
The "nesting boxes" that came with the coop were simple floor dividers, it would have worked but I am making a pair of boxes that will be up off the floor a bit.
The corrugated roofing is a little tight, in an ideal world I would have like to have another inch or two in overhang. I get why it was cut so close, there were would have been a lot of waste otherwise but I still don't love it.
The siding could also come down a little lower.