I started with a dog kennel 6X6 and added a top. It works great!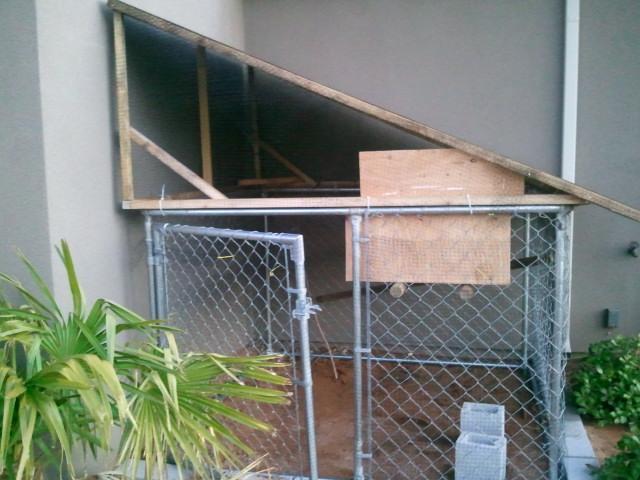 The dog kennel is 4 feet high, I added the 2.5' roof.

Our Chickens love to perch.

My daughter standing in our coop.

I put my food and water on a cinder block to keep the grass and dirt out of it. The babies use the stick that is on an angle to eat and drink.

Our baby chicks drink from our "DRIP LINE FED" feeder that sits on a cinder block.