Hey all,
A quick review of my digs here on the coast of Maine.
Well, not right on the coast, but about a mile as the crow flys.
I can smell the ocean some summer nights when the wind and fog are right.
I have 11 acres of mostly wooded Wetland. Not that all of the land is 'wet', but due to certain species of plant life and
soil tests it is what is considered technically Wetland - 3 acres of which we put into conservancy to obtain the proper permits for building our home.
I grew up with dogs and love animals. My DW, not so much. Enter the chicken...
Chickens live outdoors, I handle all of the maintenance, and my DW is happy.
She does like the 'Egg' factor and will even bring the girls treats if she has any when she checks for eggs.
I have found chickens to be fascinating and have become obsessed.
Currently I have five. 2 BRs and 3 RIRs. Hatchery birds. Very good layers.
I will be hatching my own come Spring.
BCMs, BLRWs, BW Ameraucanas, Barnevelders, and some assorted OEs... maybe even some BWMs.
Some pix of my current girls and the Chicken Lair...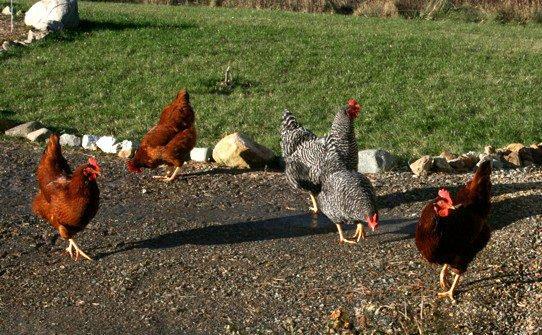 Chicken Lair under construction...


and finished...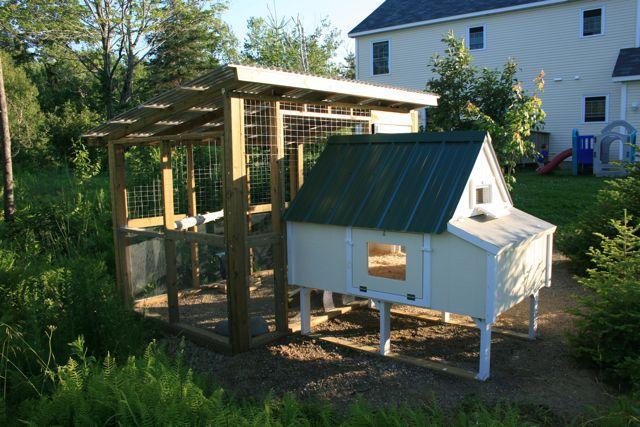 and my first egg...


That's all for now... Round 2 coming this Spring. Guess I need to build another coop

​