So, I got a couple of chickens (my mom bought them) and here they are.
Daphnie is the red one, and Chick is the yellow one.
We had a third one named Alex, but he was taken by disease before we took any photos. Chick is my sister's chicken and Daphnie is mine. (Alex was my brother's) We were very excited to be raising chickens.
Sadly, Chick died soon later, and this was one of the last photos taken of her.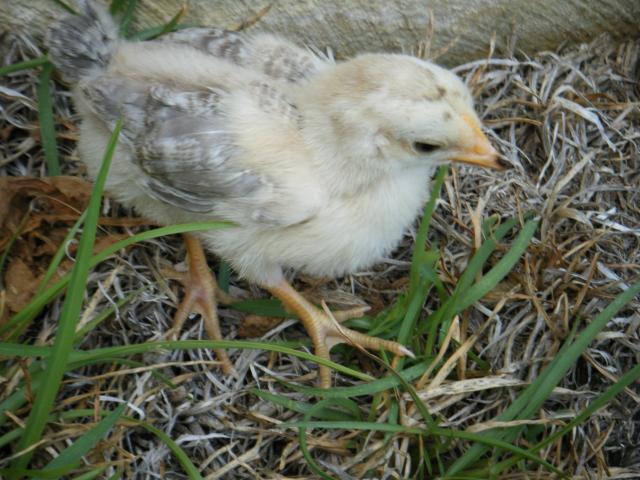 She had beautiful chipmunk-like stripes on her....
Daphnie was so sad, she used to stand next to Chick's body for hours. We had to bury her. Daphnie had nobody, and resorted to following us around and inside. We got new chicks!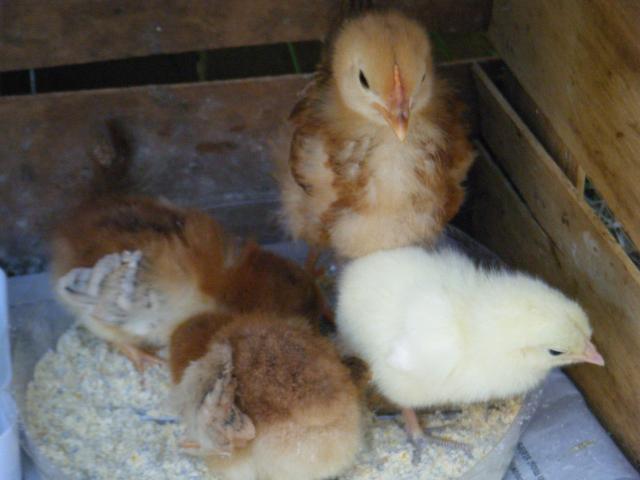 The yellow chick died soon. For some reason, only the red ones survive...
Now Daphnie is MUCH older and so are the other chicks. Here they are now: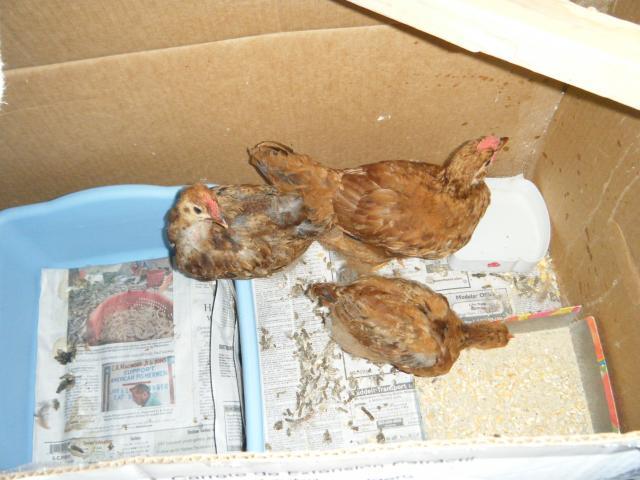 We need a chicken coop, they're in a box now. We're thinking about buying a doghouse and adding some things to it.
Here they are outside, normally they're running and scratching around, looking for things to eat.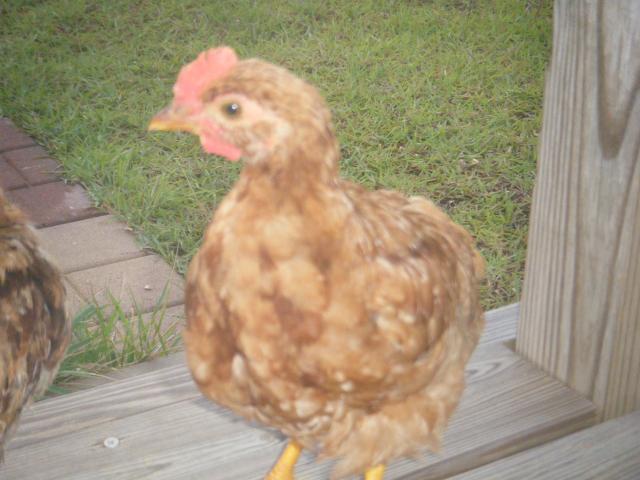 Daphnie is much older!