Welcome to my "BRIGHT IDEAS MOUNTAIN FARM" BYC page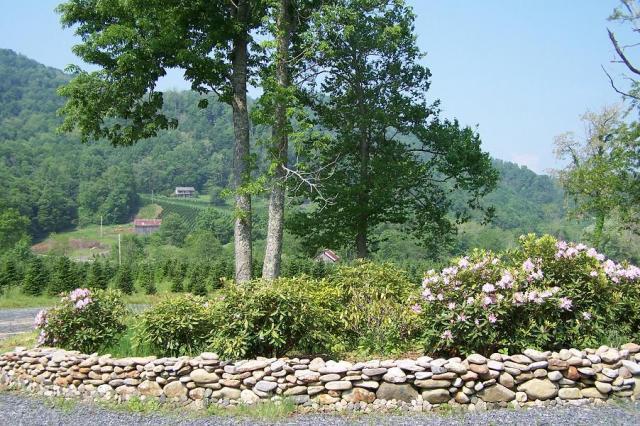 Hi there and thanks for visiting. This page is of course a work in progress as our hobby farm changes. We are Jason and Shelly, two computer geeks from far off cities such as Dallas Tx (Jason) and Tampa Bay Fl (Shelly). We met, fell in love, found out we both love the mountains and made a plan to move up here in God's country. The small town life is incredible, where else do you drive down the road and people wave to you from their cars or porches. We love our town so much we decide to 'adopt' it, or at least the our main road.
We live on a mountain side in Glen Ayre NC (pop. maybe 200) in a rural 150 acre mountain subdivision called 'The Croft". The nearest town is Bakersville, NC. which is seven miles away (not as the crow fly's) through winding mountain roads with NO guardrails I might add.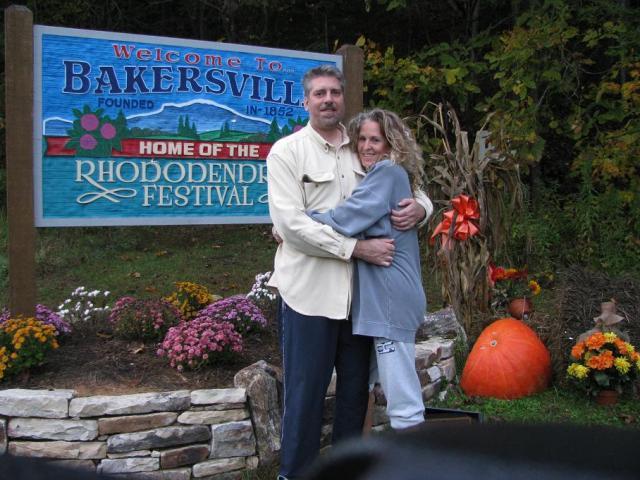 I feel like we live in a postcard, that's how beautiful it is up here in this high valley town of mostly Christmas tree farms. Our front yard is a 3.89 acres of Christmas trees, we have a local tree farmer grow and maintain his trees on our land and we get to enjoy the view. After 10 years he cuts them down and we get $2 a tree. Not enough to get rich off of but it sure beats having to mow all that land. Our main lot is 3.5 but mostly steep mountain side (I swear we need mountain goats). In an effort to save on having to mow all this grass we are looking for ways to fill up the space. Our first year here we plotted out a garden and built the fence out of Locus trees that were already dead and laying around the property. I have found I absolutely LOVE growing pumpkins, it is such a thrill watching the seeds bloom into brilliant orange blossoms and then into the ever growing pumpkins. I hope to have a big pumpkin patch someday. Jason loves growing peppers and he makes the best Salsa ever. Trace loves growing 'pickels' - LOL. We haven't had a lot of luck with corn, but it's fun watching the stalk grow *smile*.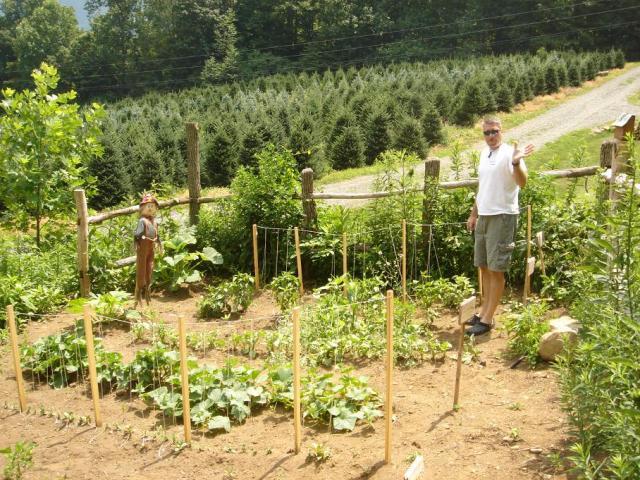 This is our first time with farm animals. We have no other animals, just a 17 year old son named Trace. I guess I decided to start with chickens because they are smaller and easier to care for. Not to mention the wonderful benefit of free-range eggs. So, about 2 weeks ago (feb. 2010) I then started reading every thing I could find on the internet and came across BYC. Yep, I was instantly sucked in and now I'm addicted. I love how there are sooo many people out there that just adore chickens and think of them more as family members then 'farm animals'. I started looking on craigslist for local people selling baby chicks and was thrilled one day when I seen an ad for Silver Laced Wyandottes for sale - nine days old. I was at that indecision stage were I wanted to order online but I also didn't want to wait on a backorder shipment with a 6 week wait. So I told Jason and Trace that we were going out on a field trip to Canton NC ( about 75 miles away). It was going to be 'Farm Day'.
Our first stop was
TSC
for chicky supplies.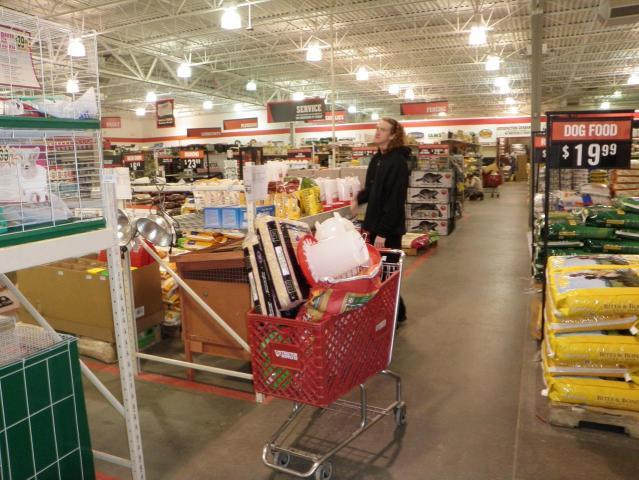 Then finally to the farm of Wayne Wilson in Canton NC. All his chickens are free range, no cooped up pen life for these chickens.
The chicks stayed in our living room for the first 6 days so I could keep an eye on them. The first three nights were trying as there was a LOUD chirper in the bunch and it only liked to chirp loudly at 2-3am. Thank godness it finally calmed down and stopped that.
As I have 11 SLW chick I still can barely tell them apart. But this one I named (for now) longfeathers:
And this one fuzzy butt (at 9 days old). At day 15 this one is just barely starting to get feathers - slow starter I guess.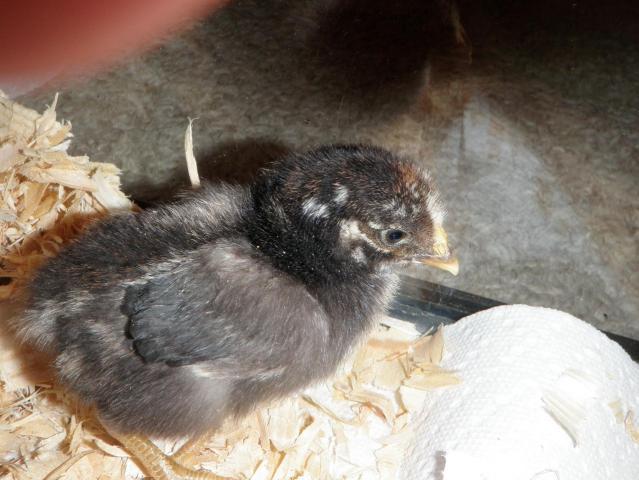 I have already started building the coop, pictures soon. But a few days before I bought the chickens I build this nesting box. Wow - four nests, I guess I expected alot of hens.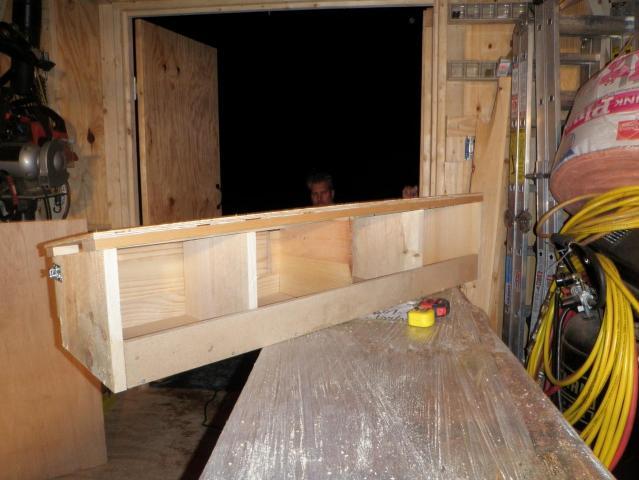 For a week now I have been trying to coming up with a "farm" name. Jason wanted to call it "Onshore Farms" (after our IT business Onshore Solutions) I thought that sounded to 'business like'. I settled on the name "bright ideas" because I remember when I bought this property 7 years ago while living in Clearwater Florida that I know it was a Bright Idea. I even bought a small yellow ceramic jar that has the words "Bright Idea" carved on it back then, which sits on the mantle. So when I decided to get chickens I thought hey that is a 'bright idea' too.
I hope you enjoy reading my blog web page ... and I look forward to learning a lot from the good people on BYC and joining in on everyone's adventures by reading your blogs and posts too.